Comfort Keepers Home Care in Ann Arbor, MI

At Comfort Keepers, we aim to keep our clients safe and independent in their homes in Ann Arbor, Dexter, Saline, and the surrounding area. Whether you or an elderly loved one requires assistance with daily tasks or more extensive home care services, we are here to help. We encourage you to read below or contact our office today at (734) 234-8277 to learn more about our senior care services, care plans, and how to get started!
---
Our Senior Care Services
We understand that for many people, remaining in their own homes is priceless. At Comfort Keepers, we aim to allow you or your loved one to maintain their independence for as long as possible. Our professional caregivers will help our clients with daily tasks to stay safe, happy, and healthy at home. Our home care services include:
In Home Care Services
Companion Care - assistance with daily tasks and activities
Personal Care - dignified help with bathing, dressing, and grooming
Safety Care - we offer a wide range of safety products
Senior Transportation - we provide transportation services throughout Ann Arbor and surrounding areas
Seniors & Technology - assistance with social media, online shopping, video chatting, and more to keep seniors connected to their friends, family, and community
Interactive Caregiving - we do things with our clients, not for them
Specialized Care Services
Together, we will design a personalized senior care plan that best fits you or your loved one's needs, personality traits, and interests. Then, we match the client to a professional with similar likes and interests. Our home care service plans can also be adjusted anytime to accommodate any health changes. Whatever it takes, we are committed to improving our client's quality of life. Fill out our home care consultation for further information or call us (734) 234-8277!
---
Under New Ownership
We are excited to announce that Jordan Kloss and Kate Tselios are the new owners of Comfort Keepers Home Care in Ann Arbor, MI! Jordan and Kate have a combined 15 years of experience in the home care industry, and they are committed to providing the highest level of care possible for their clients in and around Ann Arbor.
Not only are Jordan and Kate Michigan natives with strong ties to the community, but they're also sisters. They share a passion for taking care of family and helping others, especially the senior community. Together, they are on a mission to improve the lives of everyone in their care.
Click to learn more about Jordan, Kate, and the rest of our care team!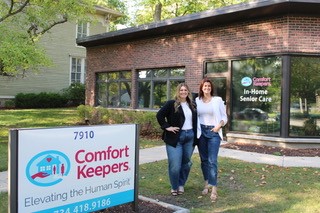 ---
The Latest Technology
We are proud to use The Family Room, an online portal where caregivers share care notes, photos, and updates with family members. We want family members to feel as involved as possible in their loved one's in home care.
Learn More About The Family Room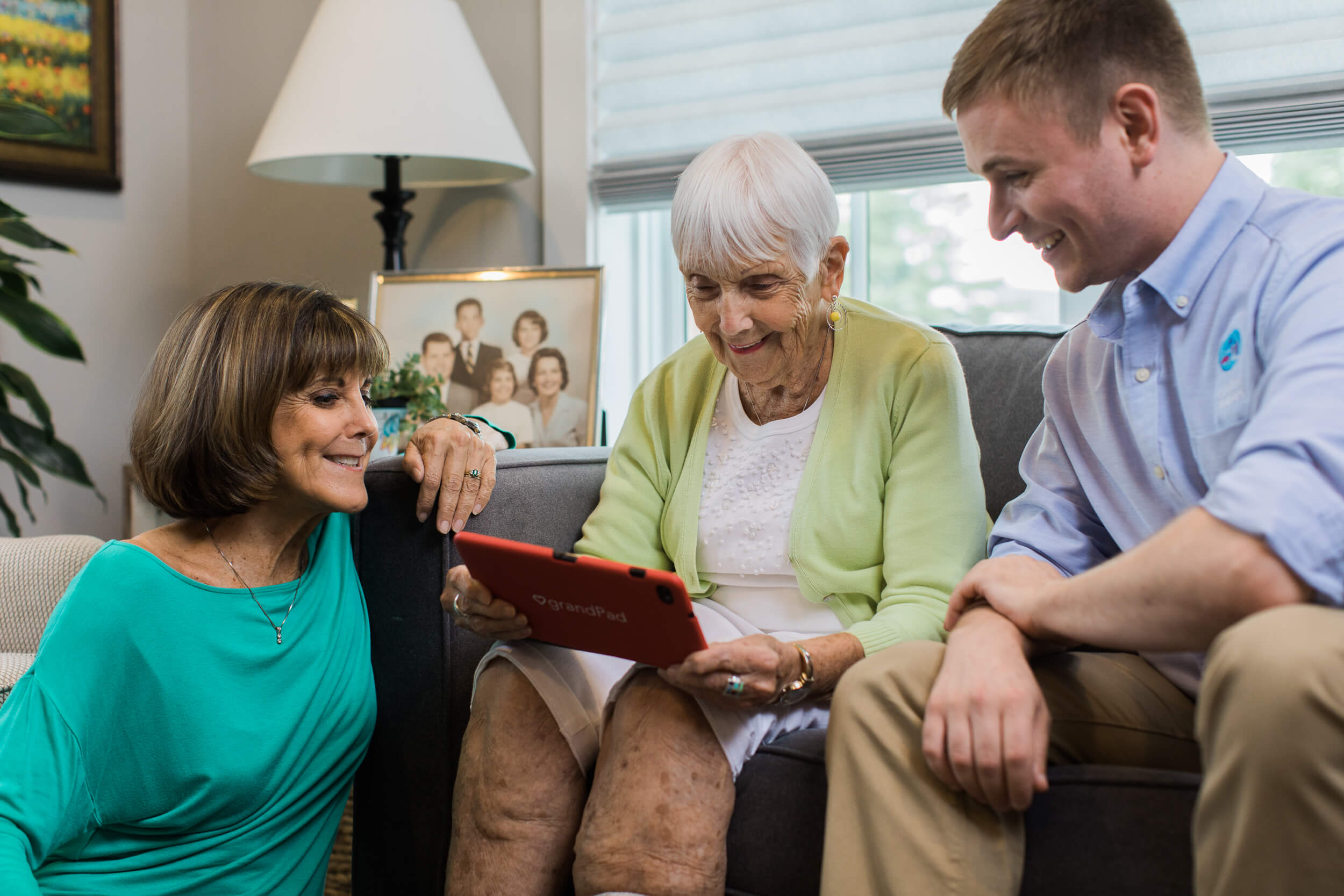 Constant Companion
Comfort Keepers has teamed up with Amazon's Constant Companion to give our clients a way to get care when they are alone. While this is not a replacement for a caregiver, it is an excellent option for many families who worry about their loved ones' safety when alone in their homes. Constant Companion is easy to set up and can be used with Alexa. To learn more, click the button below!


---
We're Hiring
Comfort Keepers is looking for hardworking individuals to join our team of home care professionals. We are proud to offer our in home caregivers the following benefits:
$15 - $16 Per Hour
Direct Deposit
Early Paycheck Access
Holiday Premium Pay
Aflac Supplemental Insurance Programs
Flexible Schedules
Work Close to Home
Caregiver Referral Program
Continuing Training & Education Plan
Dementia Training Program
---
Mobile Personal Emergency Response Unit
In addition to the Family Room and Constant Companion, we offer the Belle, a mobile medical alert pendant.
Click the button to learn more.
---
What Our Clients Have to Say About Our Care
"Comfort Keepers excels with both services and staff. We initially reached out to them in need of additional in home care for our aging father and they accommodated his needs and ours in each and every way. In addition, their office staff was delightful to work with and were very responsive to our phone calls and ensuring our father's changing needs were met immediately and without exception. We could not be more pleased. We HIGHLY recommend this company. Please do not hesitate to contact them."
- Mr. Hughes
---
Schedule Your Free, No-Obligation Consultation
We are dedicated to maintaining the physical and mental well-being of your senior loved ones, no matter what the situation may be. To learn more about the home care services we provide in Ann Arbor, Dexter, Ypsilanti, and the surrounding areas of Michigan, please contact us by clicking one of the buttons below or calling here. Our senior care team will happily schedule a free, no-obligation consultation with one of our care coordinators to get your family started.
---
Caregiving Recognition