About Our In Home Health Care Services in Columbus, Westerville and the Surrounding Area of Central Ohio
Comfort Keepers is a leading provider of quality options performed directly in the home
Comfort Keepers is a leading provider of in home health care and private duty nursing services for senior citizens and other adults. Throughout the Columbus/Central Ohio area, our caregivers and nurses deliver a wide range of services that enable our clients to maintain a high level of independence, health and quality of life in the comfort of home. We are also here to help our clients'families. They may live far away and need the assurance that their loved one is being cared for by capable, compassionate, professional caregivers. Or they may need someone to share in senior caregiving responsibilities while they are at work or taking care of children and other responsibilities. Whatever the need, seniors and their families count on us to provide the best care.
Give us a call at (614) 699-6786 to learn more!
Our Story
Tim and Tricia McConnell opened the first of five central Ohio Comfort Keepers Home Care franchises in March 2000.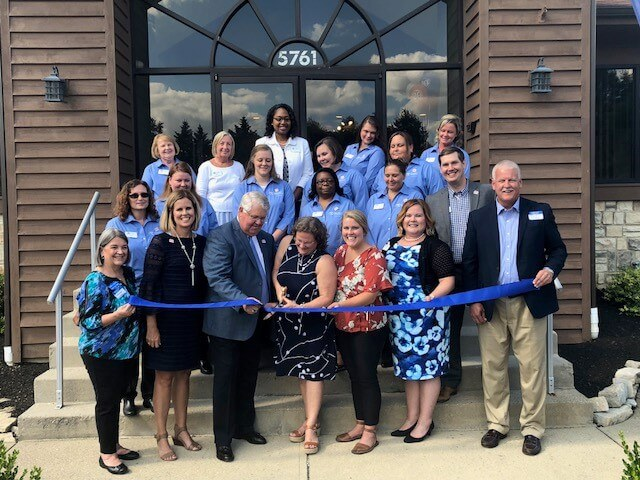 This opportunity was the answer to Tricia's prayers for a new direction in her life and career. Now, it has been the answer for thousands of senior citizens and their families served in Columbus, Westerville, and the Central Ohio areas.
We have two primary purposes:
Helping senior citizens continue to live independently at home, happily, healthfully and safely
Helping the "sandwich generation" manage the challenge of providing care for their parents while working and caring for children
Tim and Tricia McConnell know this challenge from personal experience. When Tricia was a teen—the oldest of eight children—her grandfather had emphysema and severe arthritis. Her mother went to his apartment three times a day, for five years, to make sure he ate and took his medicine.
"Mom could have really benefited from a little help from an in home health care provider like Comfort Keepers," says Tricia. "But there was nothing like this available to her then. I started our office to honor my Mom by helping the thousands of families trying to care for an aging loved one alone. Many of these families fall into the sandwich generation, caring for children as well as aging parents and grandparents. Today, they do not have to do it on their own, we find that by helping the elderly we are actually helping their whole family."
Before her two daughters were born, Tricia was a middle school science and math teacher. When she decided it was time to return to work, she felt called to a new career. Soon after praying about it, she says, "I heard about a new company that had customizable plans and a variety of care options. Providing care for seniors seemed perfect for me when I remembered what my mom went through."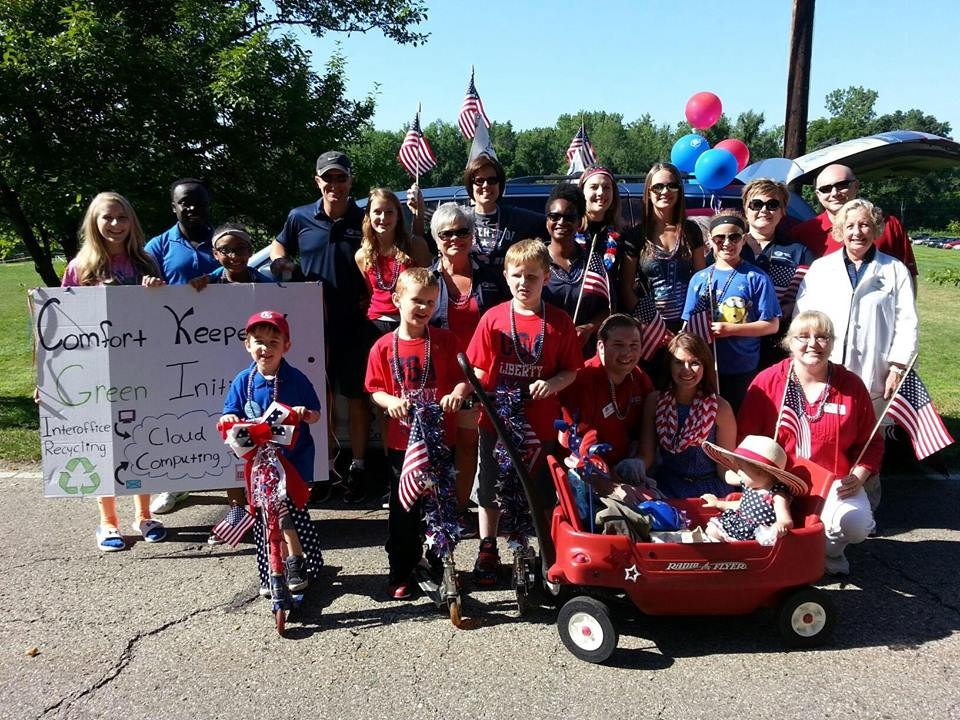 Tim's Mom passed away in 2004 and his father is now 89 years old. Caring for them long distance has resulted in a greater understanding of the struggles of adult children caring for aging parents that live in a different state.
Tim and Tricia completely understand the situation that families face when caring for an aging loved one, whether that loved one lives across town or across the country.
"We are passionate about helping families care for their aging loved ones. In home health care is our ministry in life," says Tim. "It is more than a job for us. We take our calling in life very seriously and understand that we are working with someone's mother or father"
"Our business has grown faster than we could have ever asked or imagined," Tricia said. "We find comfort knowing that we help the adult children as much as we help their elderly loved ones, if not more. They truly appreciate the assistance we provide, giving them the freedom and time to enjoy their relationship with their parent."
We would be honored to care for you or your aging loved one.
Passing On Important Knowledge
Our agency is open to hiring individuals of vastly different skill sets, experiences, and ages. To ensure your family is always getting the highest quality support, we have created the Hands On Home to teach them valuable caregiving techniques.