Rutherford / East Rutherford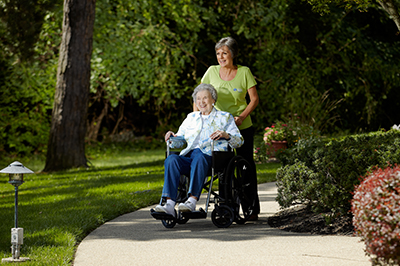 It's not always easy to know where to turn when your loved ones need a little more help around the house, but with Comfort Keepers® in Rutherford and East Rutherford, they will receive assistance that they can fully depend on, from highly trained experts. Comfort Keepers provides a wide array of services – from light housekeeping to personal care – to help ensure that your loved ones' exact needs are tended to.
In addition to providing compassionate and loving in-home care, Comfort Keepers also wants to ensure that seniors remain active and involved in everything they love to do in and around the Rutherford and East Rutherford communities. If they want to take a visit down memory lane and have a fun, relaxing dinner at the 1950's style Colonial Diner, or if they'd like to visit 17 Farmer's Market for some fresh fruit and vegetables, we can help them get there safely and on time. Even if it's just a trip to the pharmacy to pick up a prescription, we can help them do that as well.
At Comfort Keepers, we want to provide the care your loved ones truly deserve, whether it's at home or in town. To learn more about how we can provide in-home care, call us today at (201) 288-2200.
Comfort Keepers Montclair & Hasbrouck Heights, NJ provides in home care services in Rutherford and East Rutherford: