Expert In Home Care in Parsippany, NJ
Find the in home care solutions that fit your needs today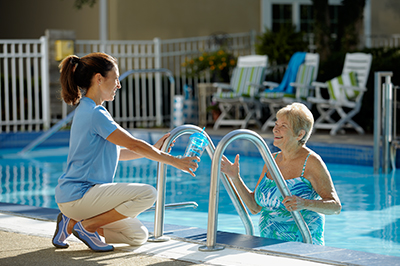 Parsippany, NJ, is home to more than 50,000 residents, approximately 14% of whom are over the age of 65. That is why Comfort Keepers is pleased to offer our nationally recognized in home care right here in the Parsippany community. Our care is uniquely personal to the individual needs of our clients and based upon a number of factors, including their medical requirements, physical limitations, home life, hobbies, interests, diets and other specific factors.
Our caregivers work within the Parsippany community to provide resources for seniors that enhance and improve their long-term health, happiness, and quality of life. This is part of our Interactive Caregiving philosophy, which stresses the importance of exercise and social activity for adults over the age of 65 as a means for longer, more fulfilled lives. We work directly with community resources such as the Parsippany Community Center and the Montville Senior Center to provide ample means for social events and activities that might not otherwise be available to our clients as well as aging- and senior-specific agency contacts for greater access to resources and information across governmental and nonprofit platforms.
Our caregivers are specially acquainted with the area and can provide safe transportation and accompaniment to any special event, appointment or social engagement your senior loved one may wish to attend. Additionally, we can provide accompaniment to the local ShopRite or Foodtown for groceries, Veterans Memorial Park or Smith Field Park for a walk or picnic, or just around the reservoir to see the water and boats. Whatever your needs, our in home care experts are here to help and will provide assistance with local knowledge and understanding.
Are you ready to learn more about our expert home care in Parsippany, NJ? Contact us today at (973) 532-2101 to get started.