Palisades Park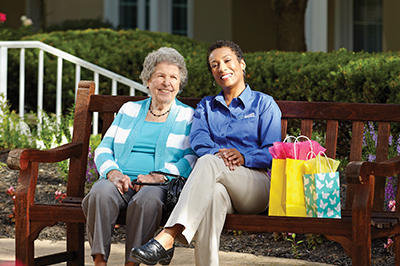 When your loved ones in the Palisades Park community need in-home care the most, let them know that help is just around the corner. Comfort Keepers® is ready to help! Whether your loved ones need 24/7 personal care assistance or just a few hours of companionship throughout the week, our trained caregivers – our Comfort Keepers® – will be there to help.
We don't just provide a variety of in-home care services; our caregivers also provide safe, dependable transportation throughout the Palisades Park area. We can help your loved ones get to their medical or dental appointments or to the grocery store, but we also want to provide the means for them to enjoy their favorite things. If they want to grab some fresh baked good at Paris Baguette or grab coffee at Caffebene, we'll help them do so, ensuring that they get there safely and on time.
We're proud to help your loved ones live as comfortably as possible, and we look forward to hearing from you. To find out more information, give us a call today at (201) 288-2200.
Comfort Keepers Montclair & Hasbrouck Heights, NJ provides in home care services in Palisades Park: