Millburn Township / Short Hills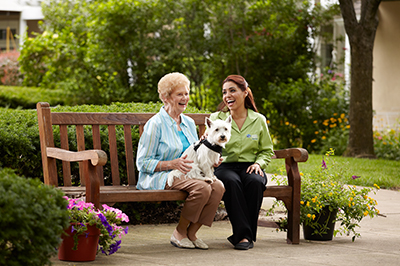 Comfort Keepers® is proud to serve seniors and other adults in the Millburn Township and Short Hills area. Our number one priority is ensuring that your loved ones in Millburn receive care that is compassionate and professional. Whether they require mobility assistance or light housekeeping, we'll be there to help your loved ones live independently.
Should seniors wish to remain active in the community, our trained caregivers called Comfort Keepers®, also offer transportation around Millburn and Short Hills.
We want them to feel that they can continue pursuing their interests, so if they wish to walk around the Millburn Mall or go to the centrally located Taylor Park for an afternoon stroll, we'll make sure they get there safely and on time. At Comfort Keepers, we prioritize the physical and emotional well-being of your loved ones, whatever their situation.
Call us today at (973) 707-2310 to learn more about how we can help.
Comfort Keepers Montclair & Hasbrouck Heights, NJ provides in home care services in the following areas throughout Millburn Township / Short Hills: