Maplewood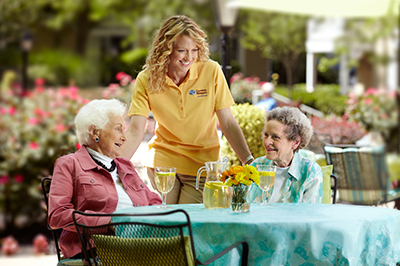 At Comfort Keepers® in Maplewood, we're delighted to provide seniors and other adults with compassionate, professional, in-home care. Whether your loved ones require mobility assistance or meal preparation, our trained caregivers, called Comfort Keepers®, will be there to assist them with their most specific needs.
The heart of Maplewood, known as "The Village," offers a wide array of fun and exciting businesses and services, and we want seniors to continue to enjoy all that's available.
Comfort Keepers supply dependable transportation to this area and other locations throughout the town. Whether your loved ones require a few hours of personal care or simply would like to take a trip to the Park Wood Diner, Comfort Keepers is happy to help.
For more information about the in-home care we can provide, call us today at (973) 707-2310.
Comfort Keepers Montclair & Hasbrouck Heights, NJ provides in home care services in the following areas throughout Maplewood: