Find Expert In Home Care In Livingston, NJ From Comfort Keepers
Comfort Keepers offers personalized in home care to seniors in Essex County, NJ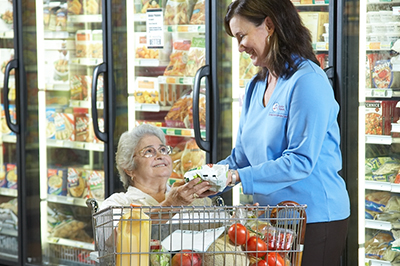 Comfort Keepers Home Care is pleased to offer senior care services to residents of Livingston, NJ and surrounding areas of Essex County. Our care is both nationally recognized and locally focused. Each client we serve in Livingston, NJ receives his or her own unique care plan based on a number of factors discovered in the initial assessment phase. Some of these factors include home and living situation, schedule, diet, medical history, physical and mobility challenges and personality. Whether your loved one requires just a few hours a week or care 24 hours a day, Comfort Keepers is here for you.
One of the most integral components of our home care is our Interactive Caregiving philosophy, which stresses the importance of physical and social activities for maintaining health, happiness, and longevity among adults aged 65 and older. In order to achieve our Interactive Caregiving goals, our caregivers work within the community, including the Livingston Senior/Community Center and the Essex-Hudson-Union Senior Services and Resources to bring social events, activities and resources to our clients.
The Livingston community is vital and full of activities, parks and stores for your senior loved one to visit with the help of an in home provider. Our caregivers can accompany your loved one on a walk or picnic through Littell People's Park or Riker Hill Art Park on a sunny day or trip to the Historic Force Homestead or Grover Cleveland Birthplace when the weather is dreary. Our caregivers can also assist your loved one with errands to the local Prime Foods or ShopRite markets and to doctor's appointments and other engagements. As part of our exceptional care, our home helpers can arrive early to help your loved one get ready for the day and stay after engagements to ensure he or she is home safely.
To find out more about the in home care options available to you or your loved one residing in Livingston, NJ, contact Comfort Keepers today at (973) 532-2101 or fill out our Online Contact Form to have a care expert get in touch with you directly.