End of Life Care at Comfort Keepers in Owensboro, KY
Our loving experts delivers comforting end of life care & support to local families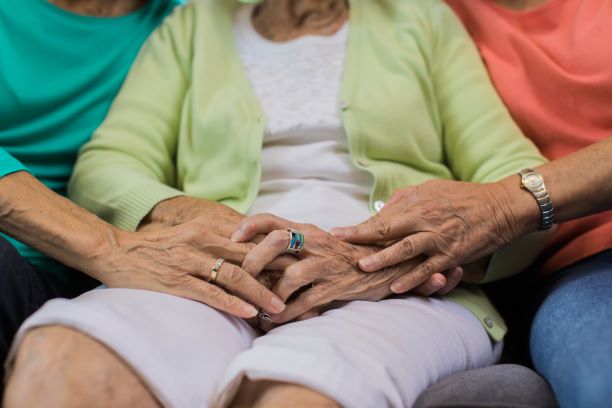 When an aging loved one is diagnosed with a terminal illness, chances are they want to spend their final weeks at home, if circumstances permit.
On the other hand, as caring for a loved one at their death bed can be an emotionally challenging and physically exhausting journey, Comfort Keepers is here to help you cope.
Our independently owned and operated Owensboro agency can work alongside any hospice or medical provider to supplement care and fully meet all your needs.
A trained, compassionate care professional will be there to care for your loved one and help around the house so you can rest when you need to. Making every effort to provide families with emotional and moral support is an irreplaceable aspect of our end-of-life care services.
How Comfort Keepers Can Help
At Comfort Keepers, the goal of our end-of-life care is to find ways to minimize discomfort for your loved one while assisting with numerous tasks so that families can make most of the limited time they have together. During this period, our trained Comfort Keepers can provide invaluable assistance with:
Light housekeeping chores such as vacuuming and cleaning
Laundry
Meal prep and support with physician-prescribed diets
Bathing, grooming, dressing, and toileting
Companionship for Mom or Dad so you can get a much-needed break
And much more
In addition to this, we can continue to support your family after your loved one passes away. We have all known loss and understand how difficult it can be when a parent, relative, or dear friend is no longer with us. Our compassionate end-of-life care experts can provide guidance and help with organizing and disbursing personal belongings.
Contact Comfort Keepers of Owensboro Today
Witnessing the end-of-life transition of a loved one is extremely hard for any family. But you do not have to go through it all alone – with Comfort Keepers, you can have a strong support system throughout this difficult period.
Reach out to our local office to learn more about how arranging end-of-life care can help. We are here to answer all your questions and schedule a free consultation with our client coordinators to get you started with a customized plan of care.