24 Hour Home Care in Owensboro, KY
Full Time, Round The Clock 24 Hour Home Care for Seniors in Owensboro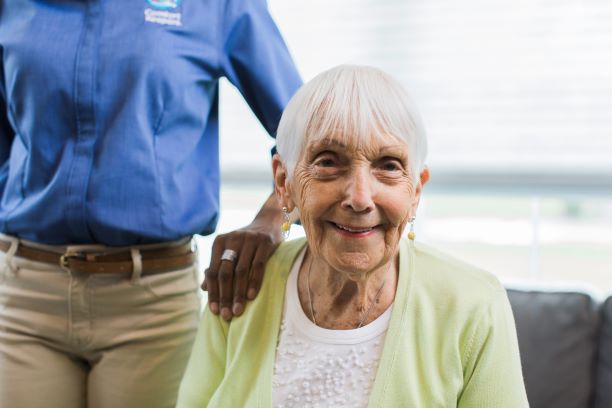 Maintaining independence and remaining at home are high concerns for seniors with chronic illnesses or limited mobility. For these seniors, full-time care is required when daily living tasks are too difficult or too complex for the seniors to take care of themselves.
When physical mobility and dexterity are limited, seniors that want to remain in the comfort of their own homes require round-the-clock, full-time care to stay happy, safe, and healthy. Oftentimes, 24 hour home care is enough to support aging seniors so they can remain in their homes without downsizing, moving into an assisted living community, or move into a nursing home.
How 24 hour home care can help
When chronic medical issues or limited mobility progress enough to the point where part-time care is no longer enough to fully meet the needs of seniors, 24 hour home care that consists of day and night care can be the next step.
For seniors and older adults who have become bedridden or have limited mobility, full-time in-home care is required. In some cases, those with Alzheimer's disease or dementia need full-time care to ensure they do not wander off, get locked out of their living spaces, or harm themselves within their homes. In other cases, home care is needed only for a short time while recovering from an illness or surgery.
Our care gives family respite from caregiving
24-hour in-home care is often incorporated into a respite care plan. These respite care plans allow for primary household caregivers to take often much-needed breaks from providing full-time care. Many full-time caregivers do not take the needed time off, and this can lead to stress or a decline in mental health.
Comfort Keepers senior care provides a much-needed break from providing care to senior loved ones, allowing family caregivers to travel, work, or take time off knowing that their senior loved one is receiving excellent care in the comfort of their own home.
Many of our Comfort Keepers locations offer in-home care and private-duty nursing as a part of full-time care services. Our goal is to provide seniors and older adults with the benefit of medical and non-medical care 24 hours a day right in the comfort and convenience of their own homes.
Contact us
If your senior loved one requires round-the-clock, 24 hour home care, Comfort Keepers is the full-time care solution! Contact us online or call (270) 387-3221 to speak with a care coordinator today!