In-Home Senior Care in North Ocean, Monmouth County, & Surrounding Areas by Comfort Keepers
As a leading provider of in-home care and at home senior care services, our expert caregivers provide customized care plans crafted to clients' individual recovery needs and daily living requirements throughout Central New Jersey. Our services focus on elevating the human spirit with meaningful companion care while keeping clients safe at home.
At Comfort Keeper Shrewsbury, we help aging adults live an independent, quality life in the safety and comfort of their homes. Family members don't need to consider assisted living facilities, independent living communities, or nursing homes, as their senior loved one can receive one-on-one care at home.
If you seek an in-home caregiver for your aging parent or grandparent in Shrewsbury, New Jersey, contact our knowledgeable team today at (732) 592-6700. Our care coordinators will be able to answer any questions you have about the caregiving experience and will be able to give you a quality insight into what exactly one-on-one and live-in care is like in Shrewsbury, NJ.

Trusted Senior Home Care in Shrewsbury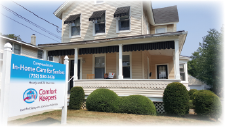 When you work with Comfort Keepers Shrewsbury, you will be able to have peace of mind regarding the care of your loved one. It's common for families to want to keep their beloved family member at home for as long as possible rather than relocating him or her to a nursing facility. However, families cannot always provide the right kind of care that the aging adult needs. That's where Comfort Keepers Shrewsbury comes in.
All of our caregivers are licensed or certified and must complete extensive training before working with clients. Likewise, all of our caregivers are taught various skills and services that will ensure your beloved family member's safety and care. When you work with Comfort Keepers Shrewsbury, you can trust your loved one is in good hands.
Senior In-Home Services in Shrewsbury
At Comfort Keepers, we take pride in creating individualized care plans for each one of our clients. No matter how unique or complex our clients' needs are, we will do all that we can to accommodate them. From meal preparation and medication reminders to end-of-life care, our Shrewsbury caregivers are knowledgeable in various caregiving services. Not sure Some of the specific services our team can provide to your loved one include:
Not Sure Which Senior Home Care Services Your Loved One Needs?
Our Personal & Companionship Care Sets Us Apart in Shrewsbury
Comfort Keepers offers top-notch personal and companion in-home care to clients in Shrewsbury, NJ. To keep you loved one safe at home and as comfortable as possible, we can assist him or her with the following tasks:
Mobility assistance

Transportation

Medication reminders

Grocery shopping/ running errands

Grooming assistance

Housekeeping

Laundry
Our team is also proud to offer a unique service called Interactive Caregiving to clients in Shrewsbury. Interactive Caregiving goes above and beyond as it raises the well being and quality of life of aging adults. Interactive Caregiving emphasizes a range of in-home health care needs, including:
Social interaction

Senior nutrition

Safety in the home

Maintaining a healthy diet

Home improvement suggestions to reduce your senior loved one's risk of falling, such as removing carpeting or installing floor lights
Overall, our in-home senior care services will make a positive difference in the life of your senior loved one.
Why You Should Choose Comfort Keepers for Home Care in Shrewsbury
Comfort Keepers is one of the leading in-home care agencies in the United States, helping family members throughout the United States of America find home care for their aging parents and loved ones. Our custom in-home care management plans offer non-medical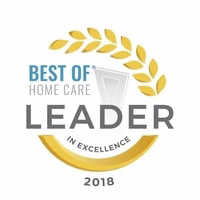 home care services for your senior loved one and are unique to each of our senior clients. During an initial in-home consultation, a senior care expert will assess the state of your senior loved one's home and health. After they have gathered as much information as possible, our staff in Shrewsbury, NJ, will create a unique care plan for your loved one and match them with a suitable one-on-one care provider.
Senior in-home care can be provided for as little as 2 hours a week to 24-hour live-in care. We custom tailor an in-home health plan that will fit your loved one's needs and aim to take some of the caregiving responsibilities off of your shoulders. No matter what, Comfort Keepers will keep your loved one safe at home and will always have his or her best interest in mind.
Keep Your Senior Loved One Safe at Home in Shrewsbury
One of the main concerns of loved ones seeking a caregiving service is their loved one's safety. Many family members are fearful that some caregiving services will put their beloved family members in danger or that they will not get the kind of care they need. However, when you work with Comfort Keepers Shrewsbury, you can be assured that your loved one will remain safe at home.
Not only do our caregivers want to keep your loved one at home for as long as possible, but they also want to make sure that they are safe at home too. This is especially true regarding the COVID-19 pandemic.
As the global pandemic persists, Comfort Keepers is taking the necessary precautions to ensure that all clients are safe at home. Some of the ways that our team is making sure your beloved family member remains safe at home during these unprecedented times include:
Becoming trained in infectious disease control

Wearing masks and gloves at all times

Following hygiene procedures directed by the CDC

Frequent handwashing and use of sanitation gel (with 70% alcohol level or higher)

Wiping down surfaces with disinfectant wipes

If any of our staff should show signs of COVID-19, we will report and quarantine as necessary
We promise to always be transparent with you and your loved one, especially when it comes to COVID-19. Older adults are at the most risk of contracting and suffering from symptoms of COVID-19, so at Comfort Keepers, we will do all that we can to ensure your loved one's safety as he or she remains at home.
Our Dedicated In-Home Caregivers in Shrewsbury
Comfort Keepers in Shrewsbury, NJ, is the senior care solution you have been looking for. Our expert caregivers will keep your loved one safe at home while also alleviating you from some of the caregiving tasks and responsibilities. Whether your loved one needs 24/7 in-home senior care, or simply just a companion while you're at work, Comfort Keepers Shrewsbury will be there.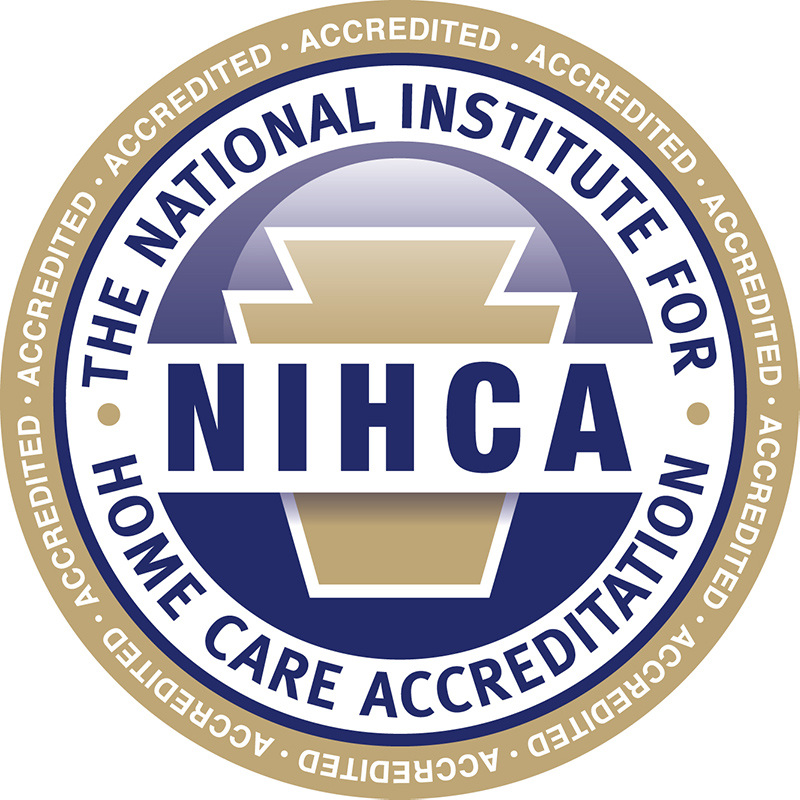 We offer a full range of in-home care, companionship care, and personal care services to support independent senior living in Shrewsbury, NJ, and surrounding areas. If you have any questions about the senior home care Comfort Keepers provides, please contact our senior care coordinators today. You can reach our direct office phone at (732) 564-7187.
Keep Your Loved One Safe at Home. Call Our Team Today at (732) 592-6700 to Learn More About Our In-Home Senior Care in Shrewsbury.
Winner of the Best of home Care: Leader In Excellence Award 2018
We Accept Long Term Care Insurance!
You can always call me at (732) 530-3636 or Contact Us if you have any questions.
Our experts are available 24/7 to assist you.
Committed to Reducing Isolation in the Senior Population Comfort Keepers has partnered with Caregiver Canines a Non Profit Organization which matches certified Therapy Dogs with Seniors. Learn more here!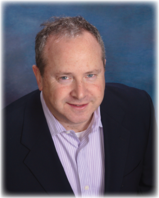 Jim Winn
Owner/President
Thank you for exploring our website!

Give Your Senior the Care They Need and Deserve. Contact Comfort Keepers in Shrewsbury, NJ Today!