Comfort Keepers In-Home Care in Shrewsbury and Red Bank, NJ 
Have Questions About Home Care for Seniors? Comfort Keepers Can Help
 As a leading provider of in-home care and at home senior care services, our expert caregivers provide customized care plans crafted to the individual recovery needs and daily living requirements for clients throughout Central New Jersey.  These services focus on elevating the human spirit with meaningful companion care that accentuates independent living. The primary care services that our experienced caregivers - called Comfort Keepers - provide may include personal care, long term care, 24/7 around-the-clock care, and companionship care.  We help older adults of retirement age and beyond, as well as other adults, live an independent, quality life in the safety and comfort of their home. Family members don't need to consider assisted living facilities, independent living communities or nursing homes, as their senior loved one can receive the personal care at home.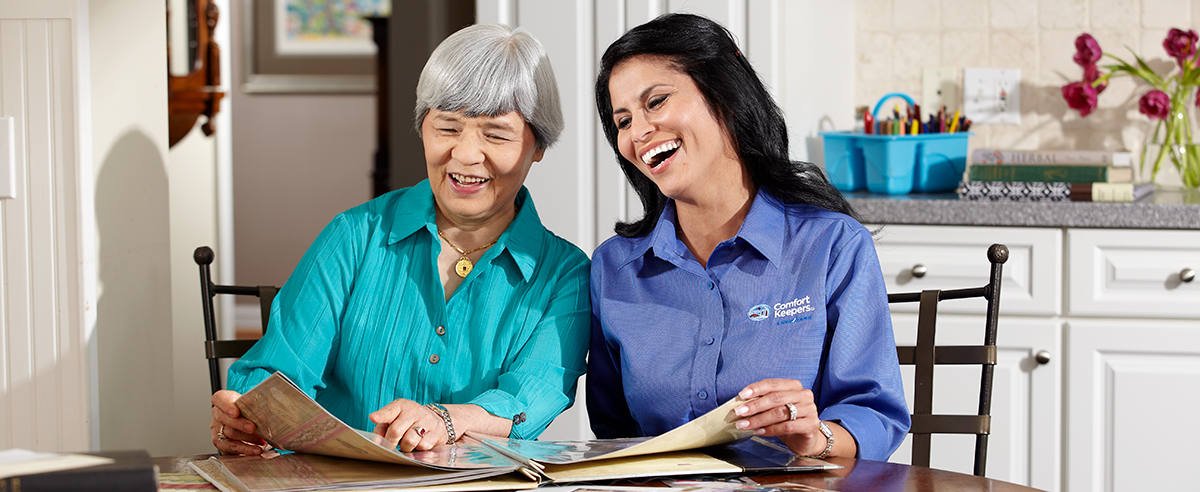 Get Custom Elder Care Catered to Your Loved One's Unique Needs
(732) 945-8872 
Comfort Keepers is one of the leading home care agencies in the United States, helping family members throughout the United States of America find home care for their aging parents and loved ones. Our custom care management plans offer the proper mix of non-medical home care services for your senior loved one and are unique to each of our senior clients. During an initial in-home consultation, a senior care expert will assess the state of your senior loved one's home and health. After they have gathered as much information as possible, our staff in Shrewsbury, NJ will create a unique care plan for your loved one and match them with a suitable, high-level quality home care provider. All of our caregivers are handpicked and will work to engage with your senior loved one to elevate their quality of life.
Our in-home care services range from Alzheimer's Disease and dementia care to respite care for family caregivers to end of life care, and much more. We specialize in home care for senior patients transitioning back to their home after a hospital stay. While Comfort Keepers proudly provides these quality services, we also offer a special service called Interactive Caregiving. Interactive Caregiving goes above and beyond as it raises the well being and quality of life to a higher level for older Americans than that of typical in-home care providers. Interactive Caregiving is so much more than light housekeeping, household chores, medication reminders, grocery shopping, and meal preparation. Our home health aides strive to fully engage your senior loved one - both mind and body - and turn everyday caregiving into a meaningful experience of hands-on care. 
Along with an active mind and body, Interactive Caregiving emphasizes a range of home health care needs including social interaction, senior nutrition, and safety in the home. Loving in-home caregivers will encourage your senior loved one to maintain a healthy diet. Caregivers may also suggest some home improvements to reduce your senior loved one's risk of falling, such as removing carpeting or installing floor lights. Overall, our senior care services will make a positive difference in the life of your senior loved one. 
Loving Quality Care for Seniors in Shrewsbury and Red Bank, NJ 
We are offering a full range of in-home care, companionship care, and personal care services to support independent senior living in both Red Bank, NJ, Shrewsbury, NJ, as well as all surrounding areas. If you have any questions about the senior home care Comfort Keepers provides, including anything about care costs, eligibility requirements, criminal background checks of the caregivers, or anything else, please contact our senior care coordinators today. You can reach our direct office phone at (732) 530-3636.
Welcome to Comfort Keepers Red Bank NJ, Serving Central New Jersey's In-Home Senior Care Needs
Care for Jackson, Freehold, Brick, and Red Bank, NJ serving all of Monmouth and Northern Ocean Counties
It is with tremendous joy that I welcome you and your family to Comfort Keepers Red Bank, NJ and Central Jersey. Our office has been serving Monmouth and Northern Ocean Counties since 2001. My expert home care team and I have made it our number one goal to provide compassionate, professional care to seniors and other adults in areas of Red Bank, Monmouth, and Northern Ocean County. We continue to work around the clock to ensure that, no matter what the situation, your loved ones are treated with the dignity and respect they deserve.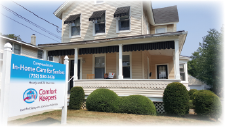 From our trained caregivers to the wide range of care services – including everything from mobility assistance to end of life care and dementia care – your loved ones can continue to live as independently as they wish, right in the comfort of their own home. Senior home care can be provided for as little as 2 hours a week, to 24 hour live-in care. We can custom tailor an at home health plan that will fit your needs.
Many of our clients have been diagnosed with long term progressive illness such as Parkinson's Disease, Huntington's Disease, ALS/Lou Gehrig's Disease, MS/Multiple sclerosis, Alzheimer's Disease or some other illness that prevents them from completing daily tasks. Our agency helps them by providing them with the level of home care they need. With the help of our Director of Nursing we guide them along the way as their conditions change.
So I invite you to take a few moments to explore our site and discover what options are right for your loved ones.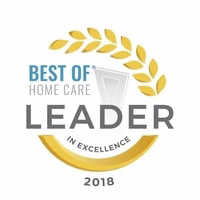 Not sure what care you may need?
Take our home care assessment!
Winner of the Best of home Care: Leader In Excellence Award 2018
We Accept Long Term Care Insurance!
You can always call me at (732) 530-3636 or Contact Us if you have any questions.
Our experts are available 24/7 to assist you.   
Committed to Reducing Isolation in the Senior Population Comfort Keepers has partnered with Caregiver Canines a Non Profit Organization which matches certified Therapy Dogs with Seniors. Learn more here!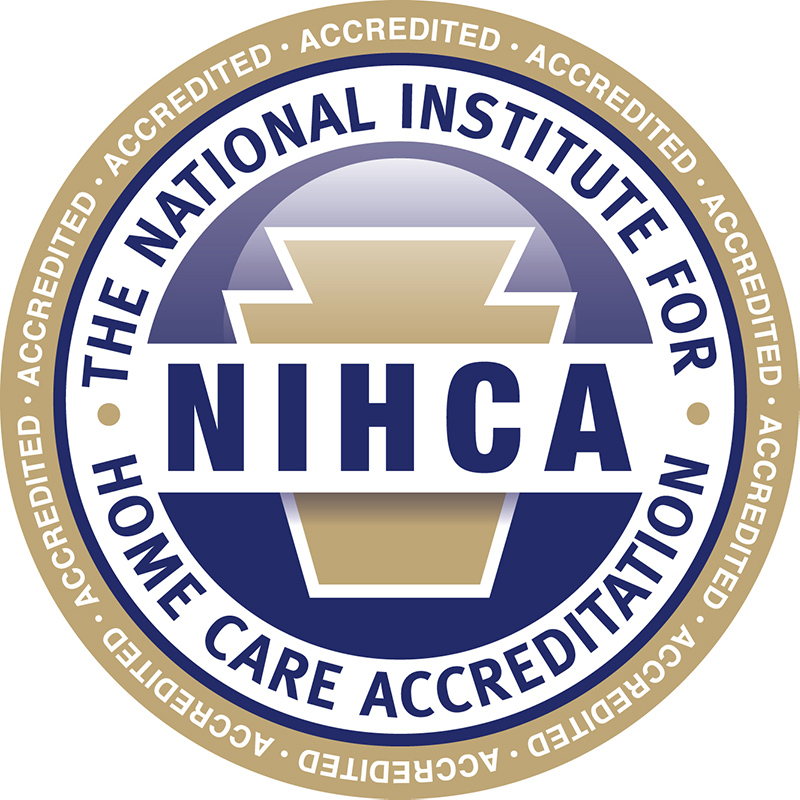 Accredited by the National Institute of HomeCare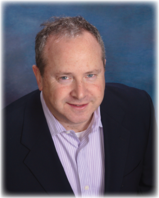 Jim Winn  
Owner/President
Thank you for exploring our website!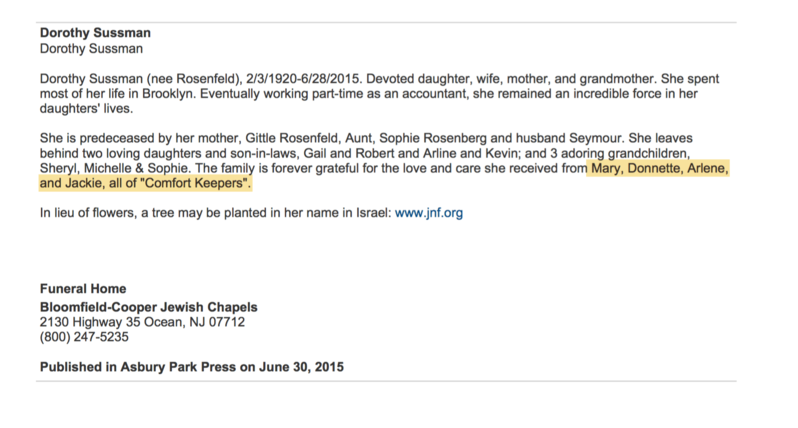 Comfort Keepers In Home Care of Central Jersey provides in-home assistance and senior care services in the following cities in New Jersey:
Aberdeen, Adelphia, Allenhurst, Allenwood, Asbury Park, Atlantic Highlands, Avon by the Sea, Belford, Belmar, Bradley Beach, Brick, Brielle, Cliffwood, Colts Neck, Deal, Eatontown,  Farmingdale, Freehold, Fair Haven, Fort Monmouth, Hazlet, Highlands, Holmdel, Howell, Jackson, Keansburg, Keyport, Kilmer GMF, Lakehurst, Lakewood, Leonardo, Lincroft, Little Silver, Long Branch, Manalapan, Manasquan, Marlboro, Matawan, Menlo Park, Middletown, Monmouth Beach, Navesink, Neptune, Oakhurst, Ocean Grove, Oceanport, Port Monmouth, Point Pleasant Beach, Point Pleasant, Red Bank, Rumson, Sea Girt, Shrewsbury, Spring Lake, and West Long Branch, New Jersey