Respite Care Provider in Greater Cumberland, MD
Comfort Keepers offers respite care to families in
Cumberland, Oakland, Keyser, and neighboring communities
Grown children and other close family members feel a sense of responsibility and a desire to help when elderly relatives require support to continue living freely at home. For those of you who have taken on this responsibility, you know how rewarding and taxing it can be to provide care while still managing a full-time job and raising a family. If you don't take care of yourself, this fast-paced lifestyle can leave you exhausted and frustrated.
However, there is a simple and practical solution: schedule respite care whenever you want assistance. For as little or as long as you choose, we may function as a temporary partner in respect of you and you're senior loved one.
---
What Exactly Is Respite Care
This form of care refers to on-demand care that is offered to relieve family members or other unpaid caregivers. It allows primary caregivers to unwind, travel, or attend to important matters while knowing that their loved one is safe and well-cared for. For the course of this time, seniors get professional care from a professional caregiver.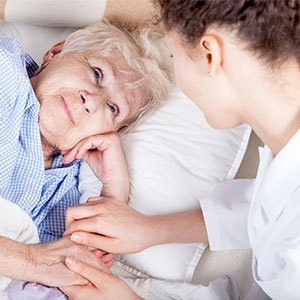 ---
We Have Options To Help
While you recover and enjoy your time away from caregiving, our care experts can see your loved one's essential requirements. We can assist Mom or Dad with a multitude of services outlined below:
Professionally trained providers of respite care
Structured activities that are tailored to the preferences of a client in order to keep them active, happy, and engaged.
Assistance with everyday chores such as light housekeeping, meal preparation, and personal care needs
To deliver high-quality care, communication between our agency and family members is constantly open.
Medication and hydration reminders
Inspections of the property
Our SafetyChoice products include home monitoring systems, safety accessories, and other safety devices.
Reliable transportation to and from appointments
Care is offered following a hospital discharge.
Contact Us To Learn More
Contact our office to learn more about the respite care services we provide in Cumberland, Oakland, Keyser, and neighboring communities. Our staff is available 24 hours a day and is always willing to assist. Our experts will gladly answer your questions and set up a no-obligation appointment at your convenience. To get started, click one of the buttons below!