Dementia Care that Can Provide Familial Support in Greater Cumberland, MD
Comfort Keepers offers plenty of dementia care options for seniors in
Cumberland, Oakland, Keyser, and nearby cities
Caring for a loved one with dementia or Alzheimer's in their own home may be exhausting on both a physical and emotional level. If a senior loved one of yours has recently been diagnosed with dementia or Alzheimer's disease, you are not alone. Families who are caring for a loved one may count on our assistance.
Numerous Comfort Keepers® locations throughout the country provide customized dementia care for clients who are experiencing dementia or Alzheimer's disease-related symptoms. Our caregivers have been specially trained and are eager to assist. If you are in Cumberland or a nearby city, contact us by clicking one of the buttons below or continue reading to see how we can help with dementia care.
---
What Is Dementia Care?
Dementia is a mental downturn that is severe enough to interfere with a person's daily life, such as memory loss or the inability to complete familiar tasks. Alzheimer's disease, which accounts for 50 to 80 percent of dementia cases, is the most common type of dementia.
If you have a loved one who has been diagnosed with Alzheimer's disease and dementia, you are not alone. According to the latest figures from the Alzheimer's Association, approximately 5.8 million Americans are living with this mental disorder.
It is a fact the 6th leading cause of death here in the U.S. according to the National Institute on aging.
Alzheimer's and dementia tend to affect those over the age of 60,
To date there are no cures for this debilitating condition, and it cannot be successfully reversed. It progresses at different speeds in each person.
One person in the United States is diagnosed with Alzheimer's disease and dementia every 65 seconds and around the globe every 3 seconds.
It often becomes the responsibly of family members to become dementia care providers, which requires them to spend time learning everything they can about this incurable condition.
Our dementia care services are determined to help combat some of these issues to help seniors live happy, fulfilling lives.
---
Dementia Care Services We Offer
Our devoted care providers underwent special training to provide the highest level of care possible. They are not just highly qualified caregivers but also kind-hearted, compassionate individuals who truly care for their clients.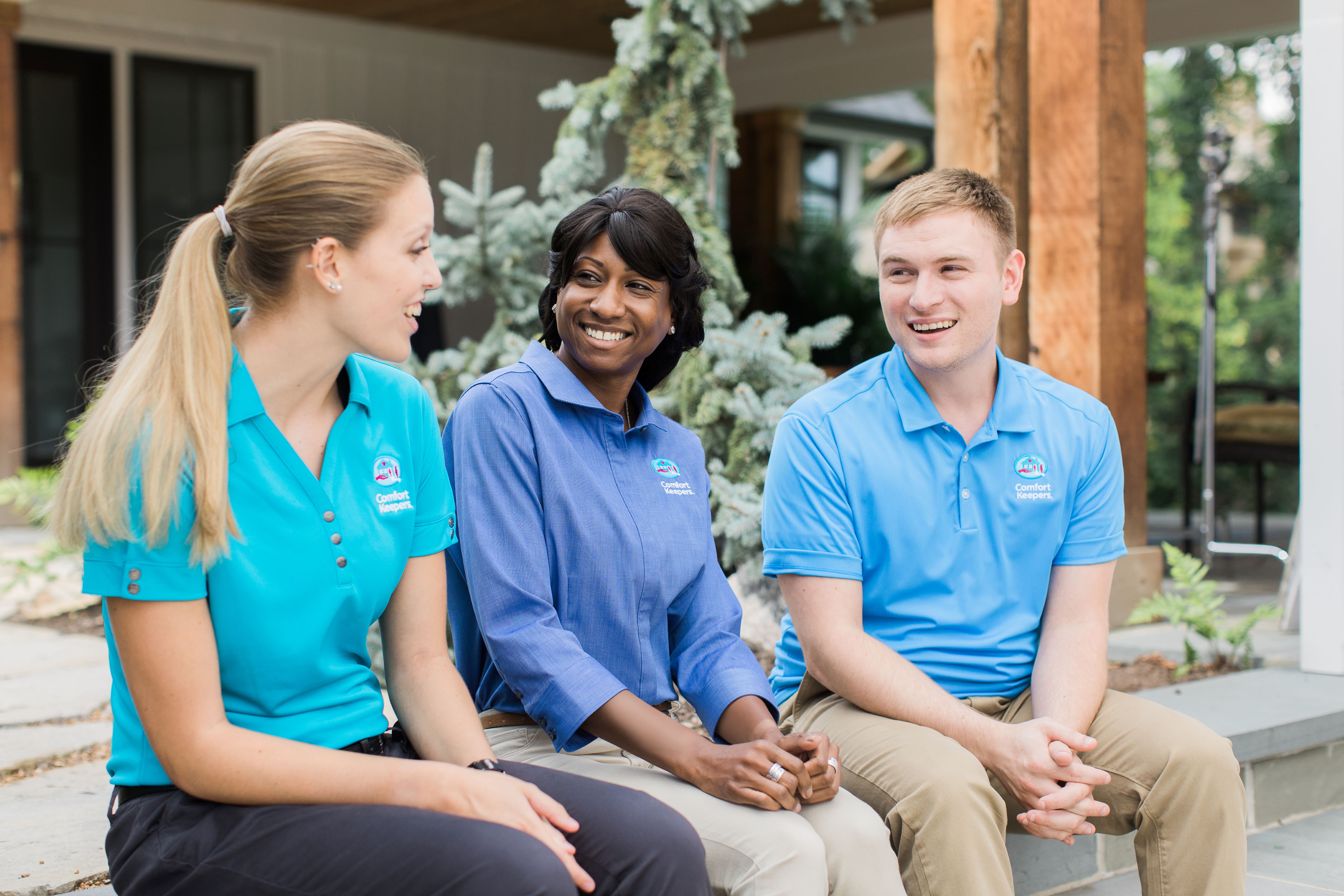 We can engage your senior mom or dad in enjoyable activities that stimulate senses and promote memory recollection, such as dancing or sharing stories. Our Alzheimer's and dementia care experts can additionally help your loved one increase and maintain safety at home through senior-proofing the house and using various senior safety devices. Finally, our uplifting care providers can support not just your senior loved one but also you and other family members through the many changes in behavior that are often the result of dementia.
Contact Us Today!
Don't hesitate to contact Comfort Keepers if you are or someone you know is in need of dementia care. To schedule a free in-home consultation or learn more about our Alzheimer's and dementia care services in Cumberland, Oakland, Key and nearby areas, please click below.