Specialized Elderly Care Services for Aging Residents in Cumberland, MD and the Neighboring Cities
Take a look at our specialized senior care in
Cumberland, Oakland, Keyser, and the surrounding area
We know that offering a custom regimen of home care services that focuses on individual care and personal environments is the key to providing the best specialized care. This is why Comfort Keepers is dedicated to delivering senior care services that enable aging and handicapped persons in Cumberland and the surrounding area to remain independent in their homes.
Everyone requires assistance from time to time in order to preserve their health and safety. Our specialized care programs can help seniors with daily duties and guarantee that they get help with more hands-on tasks.
---
What Specialized Care Services Can We Offer?
Comfort Keepers covers a diverse range of specialized senior care programs to keep our clients secure, comfortable, and content in their own homes. These specialist services include the following:
Seniors with reduced mobility, who are at risk of falling, or who have a chronic illness typically benefit considerably from 24-hour care. Your loved one will be allocated to a team of caregivers who will provide them with the care and monitoring they require 24 hours a day.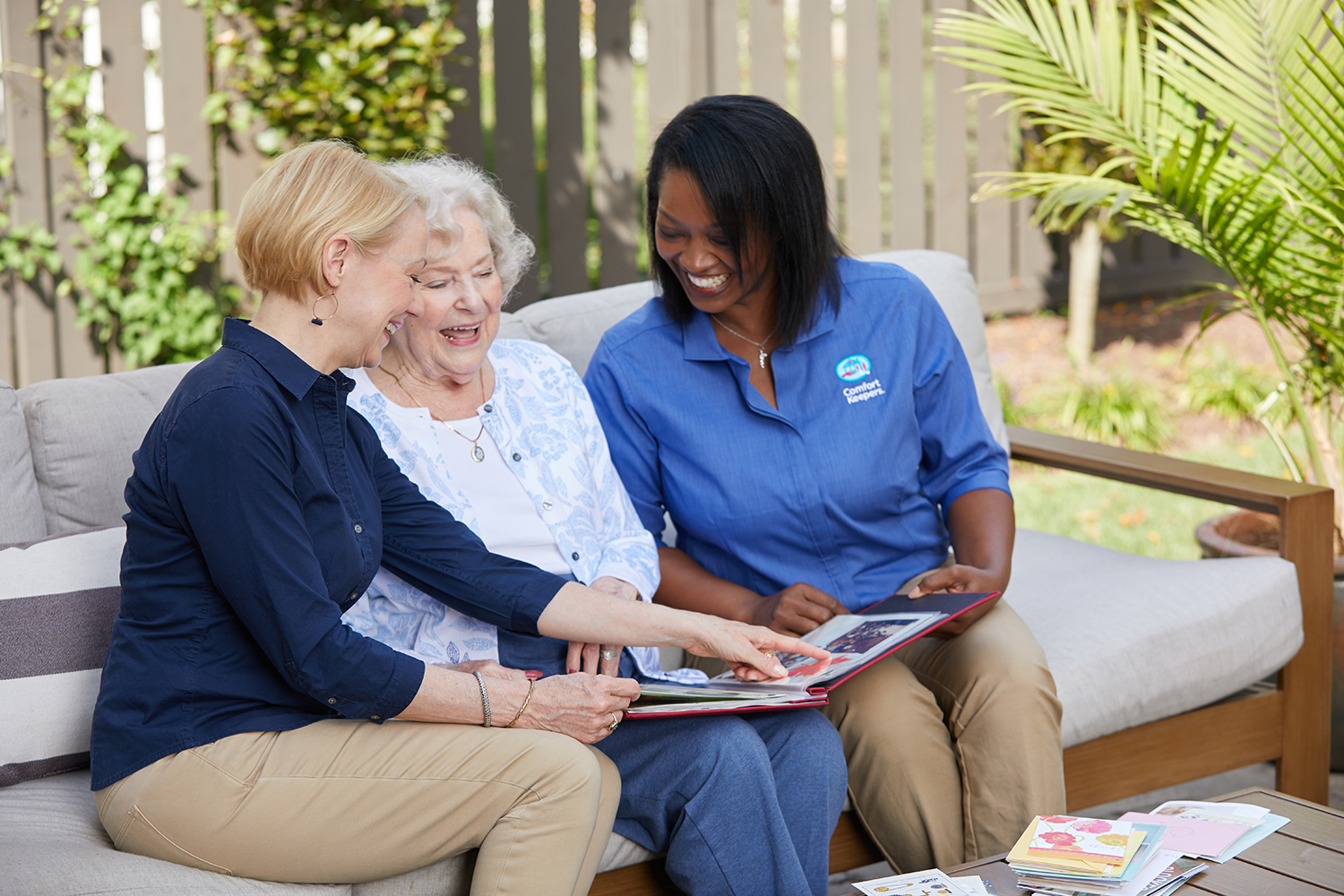 ---
Our specialist memory care services allow our customers to continue their regular activities at home, which is extremely useful for people living with dementia. All caregivers in this program have been educated in dementia care best practices and can assist with a variety of needs, including personal care, fall prevention, transportation to appointments, and companionship.
---
Our mission is to provide as much comfort and care as possible to seniors who have short life expectancies and provide families with the respite and support they require. This enables families to concentrate on what matters while our staff attends to their loved one's needs.
---
We provide specialized care to seniors in their homes, but we also provide care in nursing homes and assisted living facilities. This is frequently necessary for seniors who believe they require more care and the services offered by the institution.
---
Once your loved ones have been discharged, our carers can support them in following the doctor's orders, such as reminding them to take medication, transporting them to follow-up appointments, and ensuring that they do not self-injure. This therapy has repeatedly been demonstrated to considerably minimize the probability of being readmitted to the hospital.
---
Consult with Comfort Keepers For Free
Have an elderly loved one in Cumberland, Oakland, Keyser or the nearby region who requires specialized senior care services? Contact Comfort Keepers now; we are here to assist family caregivers in ensuring their loved ones receive the expert support necessary to maintain their independence and safety at home. To book a no-obligation consultation, click one of the buttons below.