Upcoming Classes For In Home Caregivers from Comfort Keepers in Federal Way, WA
We provide free classes designed to educate in home caregivers, seniors and their families
Education is an important facet of Comfort Keepers' vision and mission. We believe that the best care happens when all parties involved understand the changing needs of seniors during the aging process. With the help of other service organizations in the Federal Way, WA community, Comfort Keepers hosts in home caregiver classes in the fall through the spring. We are privileged to have a unique opportunity to provide the senior community with information about the importance of physical, mental and financial health and to provide them with resources to be a voice in their own health care plan.
The in home caregiver classes are offered at multiple locations throughout Federal Way, WA and are taught by well-respected members of the community. We encourage you to invite others to attend these presentations.
Click to view a list of all of our class topics.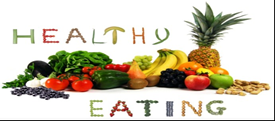 Brain Boost: Nutrition to Reduce Fatigue  - Friday, June 5 at 10 am PST
*ONLINE*
Fatigue can significantly interfere with a person's ability to function at home. 
Learn how to identify factors that affect fatigue 
Learn some coping skills and what foods and vitamins can help
Comfort Keepers has partnered with Pac Med for over 10 years to provide informational non-biased classes in numerous South King County Senior Centers. We are excited to present an upcoming ONLINE class you can register for and attend in a Webinar format.
Use the registration button below. It is fast and easy to register! Once you have registered, you will have options to view from your computer, phone, tablet/IPAD.  
Feel free to share this email with others that may want to participate and plan on joining the class 15 minutes prior to start time!
Presented by: Christy Goff, Dietitian-Pac Med. Christy has been featured on Fox News and KING 5 nutritional segments.
Sponsored by: Comfort Keepers Home Care
Host: Living Well Alliance Pac Med and Comfort Keepers In-Home Care

Here is the link to register. You just have to fill out the first 3 boxes with the red stars
Due to COVID-19, all Comfort Keepers' in-person classes for this Spring have been canceled. We are currently working on rescheduling them for the Fall.