About Comfort Keepers Caregiver Agency in Federal Way, WA and Surrounding Areas
Read our story and learn why we decided to open a caregiver agency in Federal Way, WA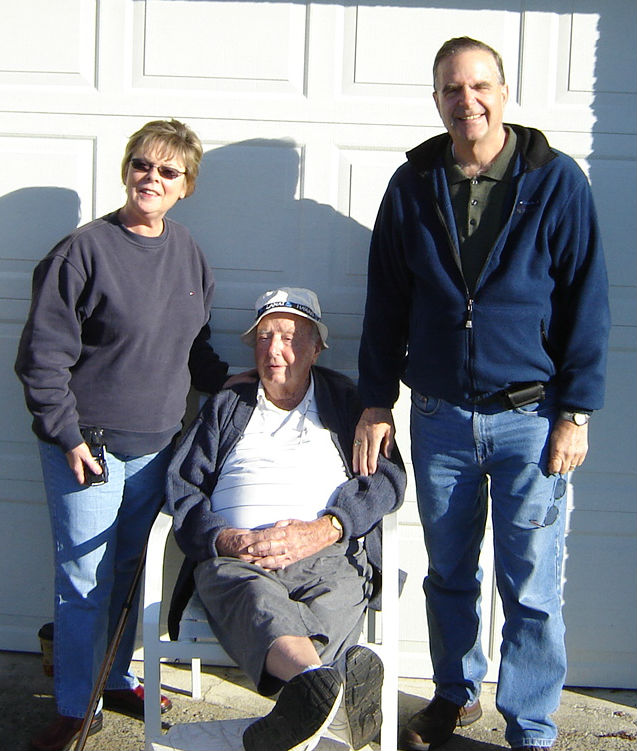 Back in 1998, Kim Sanchez and her parents, Jim and Pam Bianchi, were challenged and struggled as a family in crisis mode, to provide a quality caregiver to Pam's parents. As many Americans dealing with aging parents and their increasing care needs, Pam's mom had Alzheimer's and her dad was the main caregiver. Her dad then had a massive stroke, leaving him paralyzed on the left side and unable to speak. The family was thrown into a crisis situation and they didn't really know what options were out there for them. The family really wanted to honor their parents' wishes of remaining in their own home in Federal Way, WA, so for a few years, between 7 children and 20 grandchildren, they took shifts providing in home care. Jim and Pam eventually moved into her parents' so they could provide care at home for them in their final year.
Jim, Pam, and Kim learned quickly the immense responsibility it is to shoulder caring for our seniors. They looked back on their experience and thought to themselves, "if only we had a little extra help in the home, it would have made all the difference in the world." This journey is what led Kim and Jim to the Comfort Keepers family. After years of wanting to start a business, they discovered Comfort Keepers caregiver agency and started their franchise in April of 2002, caring for seniors for over 13 years in Seattle, Burien, Seatac, Tukwila, Des Moines, Kent, Auburn and Federal Way, WA. In 2008, Jim and Pam retired and moved to Arizona. Kim Sanchez is the owner of the business now and covers the entire South King County region. They have built a solid reputation for being a high-quality caregiver agency care in Federal Way, WA.
Comfort Keepers has been honored as the "Best of Federal Way" for 10 straight years - 2011, 2012, 2013, 2014, 2015, 2016, 2017, 2018, 2019, and 2020 - by the Federal Way Mirror for "Adult In-Home Care."
Our Philosophy
Interactive Caregiving™ is based on four primary pillars, which Comfort Keepers Home Care of Federal Way, WA leverages to care for, engage, and interact with our clients:
An active senior mind promotes independence, better mental and physical health, happiness, and a longer life.
A physically active senior maintains strength and independence, lessening or delaying the effects of aging.
A well-nourished senior is more energetic, both physically and mentally.
A safe senior lives in an environment that reduces the likelihood of accidents and promotes timely response when illness or accidents occur.
With our Interactive Caregiving approach, we are able to raise seniors' quality of life to a much higher level than typical elderly care providers.
Contact Comfort Keepers in Federal Way to Learn More
We will help you determine the type of service at our caregiver agency that's most appropriate to your situation. Quality of life is central to our mission at Comfort Keepers in Federal Way, WA. Contact us at (253) 200-0038 to discuss more in-depth about our senior care services.