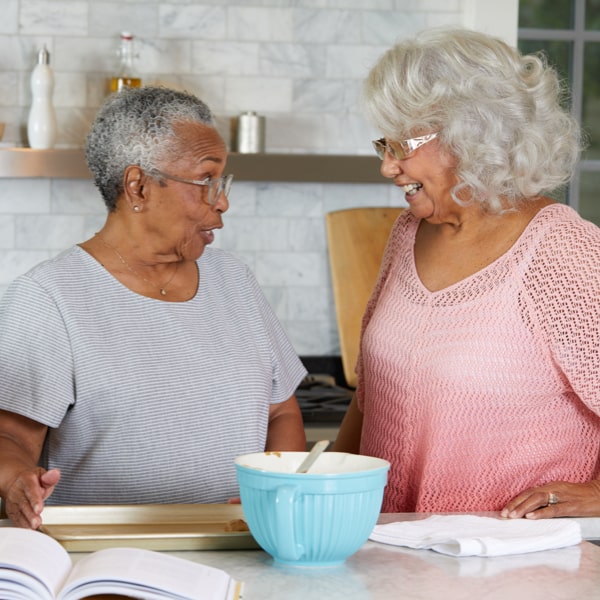 Senior Care Services in the Williamsport, PA and Surrounding Area
Learn more about the senior care services we offer to elders in the Williamsport, PA area who want to remain in the comfort of their own home.
There are many reasons a senior may require elder care services, and the type of care service that is required is directly related to their condition. From a sudden illness or accident to chronic or progressive health problems, elder care services may be needed to assist with daily living tasks, companionship, or even safety and supervision. Today, let's take a look at some senior care services available from Comfort Keepers®.
Hospital to Home Transition Care. When an individual is released from the hospital or medical center after having surgery or other medical procedure, it is expected that they have supervision and support at home. For many seniors, this is not the case. Some seniors are reluctantly admitted to a skilled care facility until they are better. Others, simply roll the dice and hope they are okay. Too often, the dice do not come up in their favor. Even when a family member is at home, they often do not have the skills or ability to provide the requisite care. Comfort Keepers® senior care services can ensure the senior's home is ready for them and provide required non-medical support after discharge.
Dementia and Alzheimer's Care. One of the most physically and emotionally taxing forms of caregiving is associated with dementia and Alzheimer's care. Family caregivers often find themselves fatigued, overwhelmed, and burned out. This creates an unsafe environment for the senior and their caregiver. Comfort Keepers® elder care services providers are specially trained in dementia and Alzheimer's care. They understand the progression of the disease, are trained in communication skills and de-escalation techniques, and know how to modify the home environment to maximize safety. Caregivers also incorporate memory care techniques to stimulate cognition and memory.
Respite Care. Sometimes a family caregiver needs to leave their caregiving post. Not only are regular breaks recommended by physicians and researchers as part of an overall wellness plan, but sometimes things just come up. Whatever the reason for the break, a senior who requires care and support cannot just be left alone. Comfort Keepers® elder care services provide professional caregiving support 24 hours a day, 365 days a week so family caregivers can take a break with the peace of mind that comes from knowing their loved one is in good hands.
End of Life Care. There comes a time in each individual's life when the end draws near. Most seniors want to spend their final days, weeks, and months in the comfort and convenience of their own home. During this time, most seniors are not able to perform tasks around the house and may require significant amounts of personal care. Family members may wish to spend their time with their loved one instead of taking care of chores. Comfort Keepers® senior care services provide the support needed to make this all possible. Additionally, once the senior passes, caregivers can help the family with cleaning, organizing, moving, and so forth. 
In short, there are numerous reasons a senior may require care and assistance at home. Comfort Keepers® senior care services are there for every one of them. 
Give us a call at (570) 281-8084 to learn more!