The Fayetteville Comfort Keepers team includes highly trained and certified professionals.
Our team is ready to support and improve the quality of life for your loved ones in the comfort of home.
We value compassion and trustworthiness amongst our caretakers and support staff. Our team is ready to answer questions and discuss a care plan that works best for you and your loved ones.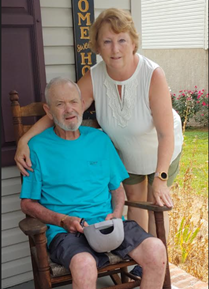 Deborah Huston
Owner
Deborah is building a dream that holds a large part of her heart. She spent many years caring for loved ones that needed care and she struggled juggling full-time work and care for her parents. This encouraged her to look into Comfort Keepers and now she is delivering daily doses of joy to many by helping the clients be able to stay at home comfortably and safely as their passion exudes.
Deborah comes from an extensive background of 30+ years in the corporate world of Caterpillar, Inc. She completed her education with a Bachelor's degree from the University of Illinois in Business and a MBA from Capella University. Her entire career was in Logistics and Supply Chain and has found that all of the requirements in the manufacturing world are just as important in the Home Care world. It is a combination of orchestrating and scheduling the right caregivers to meet the needs of a client and their families.
Besides working as a business owner, she enjoys spending time with her 3 adult children and 3 grandchildren. "To say I am blessed is an understatement, Life has been good to Fred and I."
Motto: "Spreading Joy All Day, Everyday"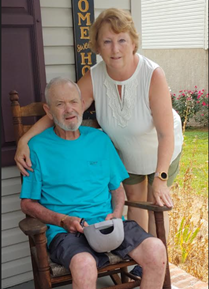 Fred Huston
Owner
Fred is the encouragement and support for Deborah as she builds her dream. He completes the research for the territories that they support by determining the best places to focus the networking. He is dedicated to ensuring that we will continue to grow and expand the clientele by ensuring that the proper procedures and policies are in place and followed.
Fred also comes with 30+ years from Caterpillar, Inc. He worked in Purchasing and Marketing and now enjoys time with the 3 grandchildren.
Motto: "Everyday is a Fresh Start"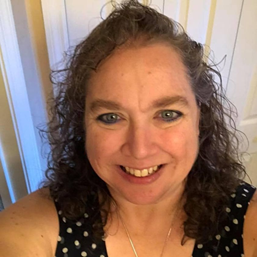 Melissa King
RN BSN - Registered Nurse/ Medical DIrector
Melissa is the Registered Nurse/Medical Director for Comfort Keepers Fayetteville/Benson. As Director, she is responsible for the oversight of the daily general activities of the company. As the Registered Nurse, she is responsible for the hiring, training and supervision of the caregivers. She is also responsible for the assessment of the clients and matching up the clients with the caregivers.
Melissa has been in the nursing field for her entire adult life. She started as a CNA before becoming a Licensed Practical Nurse (LPN). As an LPN she worked in nursing homes, home health, group homes for the developmentally disabled and finally in pediatric home health. Melissa returned to college and earned a Bachelor's of Science in Nursing with a minor in Sociology. The last 6 years as a Registered nurse (RN) she has been working in the local hospital, specializing in Cardiac nursing, and home health prior to joining the Comfort Keepers family.
Melissa is the mother of 3 daughters, 2 grown and on their own and the youngest is in middle school. She enjoys music, Broadway musicals, amusement parks, and spending quality time with her family.
Motto: "Life is only as good as your mindset"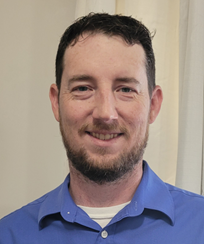 Zachary Benne
Office Manager
Zachary is the Office Manager for Comfort Keepers and has been a great asset in the initial start up of the office. He handles the bulk of the financial burden for the business.
Zachary came to us with 18 years experience as a chef, 11 years managing various restaurants in Peoria, IL, and 4 years as a Sous Chef at Knox College in Galesburg, IL assisting with general operations of Dining Services. After pursuing his Accounting degree, he hung up his chef coat and decided to concentrate on the management and operations of Customer Service. It was 20 years of customer service experience and accounting that led him to Comfort Keepers in North Carolina. We are excited to have him as part of our team.
Motto: "Everything I Am Not, Made Me Everything I Am"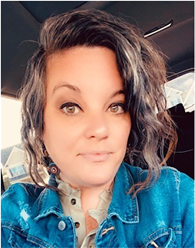 Laura Gregston
Internal Care Coordinator
Laura is the Internal Care Coordinator (ICC) for Comfort Keepers. She is responsible for developing and monitoring ongoing caregiver and client relationships.
Before she was the ICC she was a marketing representative. Laura was responsible for going to various locations to promote the company to bring in new clientele. She started with Comfort Keepers as a Caregiver and continues to fill that role if it is needed.
Before coming to be a part of the Comfort Keepers family she was in the IT field working for Apple Inc. Additionally, she worked at QC Inc. out of Elkin, NC with people that have special needs. She also has a background with in-home Caregiving while she lived in Arizona. She has traveled the world with her military family for the last 20 years but her favorite role was being a mother of 4 amazing children and the wife of her highschool sweetheart. Her family has now set down roots in Cameron, NC and they plan to retire in the area.
Motto: "Every day is a BEAUTIFUL day!"
Interested in joining the Comfort Keepers Fayetteville care team?
We offer competitive compensation, a highly flexible work schedule, and opportunities to impact someone's life in a meaningful and fulfilling way. Whether you're looking for a part-time job senior care job or the start of a new career, we'd love to hear from you.
Browse Jobs