Welcome to Comfort Keepers Home Care of Durham, NC
Learn how our home care services in Durham, Chapel Hill, Bahama, and the surrounding regions uplift the human spirit!
Comfort Keepers Home Care in Durham, NC, is an industry-leading elder care provider and is delighted to aide seniors with companionship to make their days much more accessible. We provide companion care, in-home care, senior care, respite care, Alzheimer's Care, and Dementia care, to name a few. Comfort Keepers in Durham, Chapel Hill, Bahama, and nearby regions provide elders with quality, skilled, and compassionate senior care to help them preserve their independence and enjoy their lives in the comfort of their homes.
Alzheimer's or Dementia is one of the most challenging struggles people face during aging. At Comfort Keepers, we have specific caregivers trained to work in this area of expertise and understand how this can affect your loved one. Our interactive memory care plans allow seniors to stay in their homes and continue living the comfortable lives they previously were. Visit our Alzheimer's Care and Dementia Care Page to learn more about this.
We create personalized home health care services that consider all the situations, concerns, and needs of your senior loved one. Our elderly care plans contain a variety of services and can be tailored to provide either short-term or long-term care. Call (919) 504-2473 today or click one of the buttons below to learn more about our specialized home care in Durham, NC.
---
Are you interested in becoming a Comfort Keepers Caregiver?
Our caregivers are the heart of every Comfort Keeper business - the people who help seniors by providing the distinct Comfort Keepers brand of senior care. Those that want to work in and manage offices, coordinate client care, or advertise Comfort Keepers Services can do so. The best thing about Comfort Keepers is that we promote from within. If you start as a caregiver but wish to work in the office, Comfort Keepers is committed to helping you advance.
See why so many have chosen Comfort Keepers as their career:
Flexible Scheduling
Competitive Pay
Rewarding Career Helping Others
Career Advancement Opportunities
Kick-start your career in HealthCare
Health Education and Care Training
---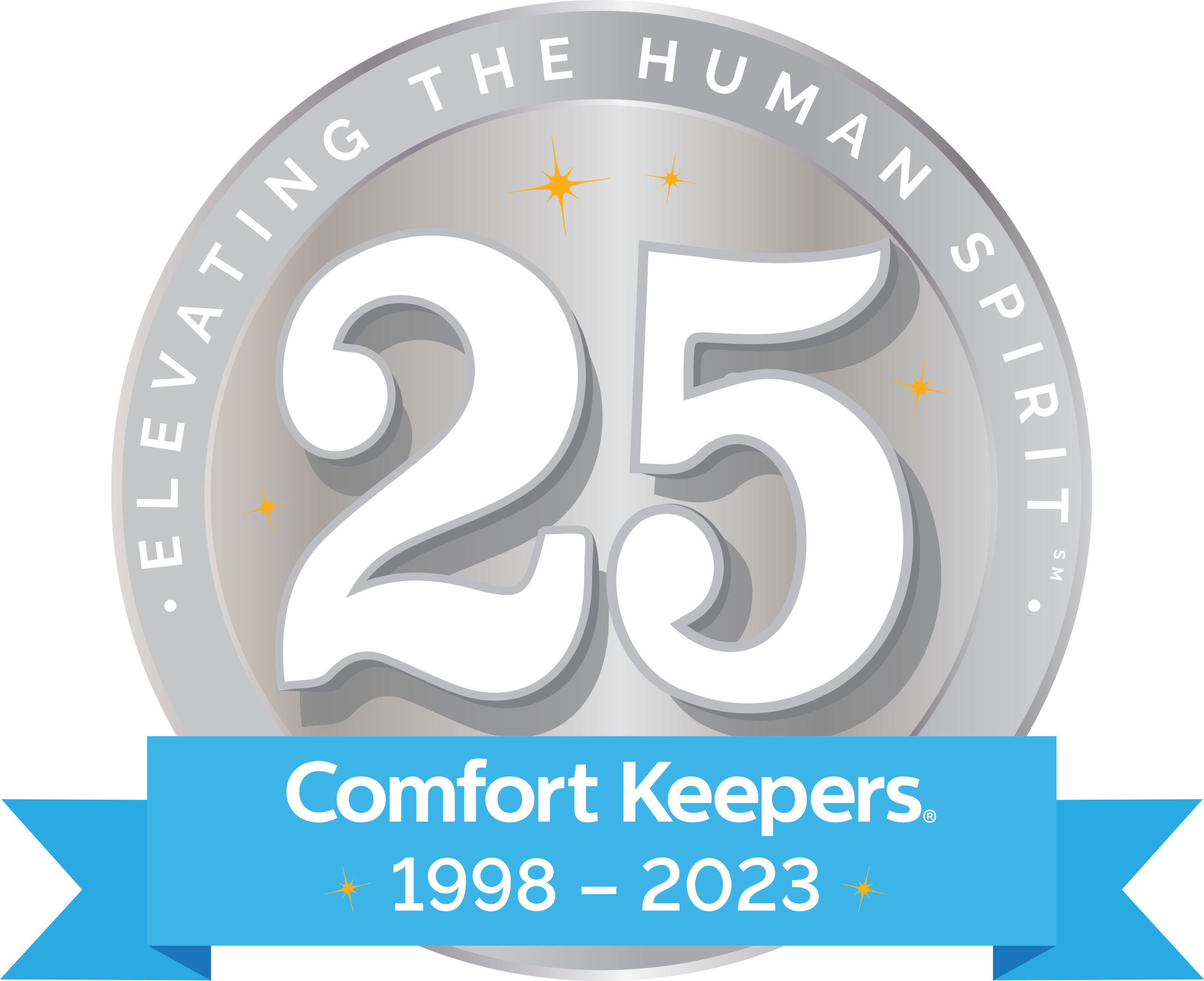 Celebrating 25 years of Elevating the Human Spirit℠
Since 1998, Comfort Keepers® has changed the lives of thousands of seniors and their families by providing uplifting in-home care that Elevates the Human Spirit℠. Our brand promise to help seniors thrive and achieve greater well-being by fostering everyday positive moments, connection, and a more purposeful life, still rings true 25 years later.
---
Individualized Home Care Plans
All of Comfort Keepers services can be customized to meet the individual needs of you and your senior loved one. We acknowledge that no two individuals are alike and that this does not change with age. We offer and recommend a free in-home care consultation before beginning any end-of-life care service to ensure that we are meeting the specific needs of your loved one.
We strive to serve all our clients with dignity and respect at Comfort Keepers in Durham, NC. Once you begin working with us in Durham and the surrounding areas, your family will become members of our Comfort Keepers family. Our caregivers can inform you how your senior relative is doing throughout the day, so you know they are in good hands. Some of our most popular home health aide services include:
Companion Care: Uplifting senior care and companionship for your senior loved one.
Interactive Caregiving: Encouraging participation and engagement instead of completing tasks for them.
Senior Transportation: Maintaining independence by assisting with getting out and attending events, shopping, or running errands.
Alzheimer's Care and Dementia Care: Encourages clients to engage in intellectual, emotional, and physical interactions that complement our other care services.
24-Hour Care: Providing home care for those who need around-the-clock care and strive to remain at home.
End-Of-Life Care: Essential care and support for seniors diagnosed with a limited life expectancy.
---
Schedule a Free Home Care Consultation Today
Contact one of our professional caregivers for a free, no-obligation alzheimer's care and dementia care consultation to learn more about Comfort Keepers Home Care of Durham, NC, and our senior care services. We will talk about your loved one's needs, situations, hobbies, and desires during this session, among other things. This will allow us to create an in-home care plan tailored to their needs, personality, and lifestyle. Please get in touch with one of our caregivers by calling us at (919) 504-2473 or selecting one of the options listed below; we can't wait to start supporting your senior relative in need: