In-Home Assisted Living Services in Red Bank, NJ and the Surrounding Area
Does your loved one find it challenging to do the things they once enjoyed? We help seniors with their activities of daily living from the comfort of their own home.
If you have been thinking that it's time to consider an assisted living community in the Red Bank area for you or a family member, Comfort Keepers wants you to know that there are options aside from nursing homes that can provide you the care services that you need. 
Comfort Keepers of Red Bank offers non-medical home care services, which is often a preferred option to traditional assisted living facilities as it allows seniors to continue living independently while receiving the level of care that they need. 
What is In-Home Assisted Living With Comfort Keepers Red Bank?
Comfort Keepers offers a wide variety of home health care options for seniors in the Red Bank, NJ area, including long-term care, personal care, Alzheimer's & dementia care, and more.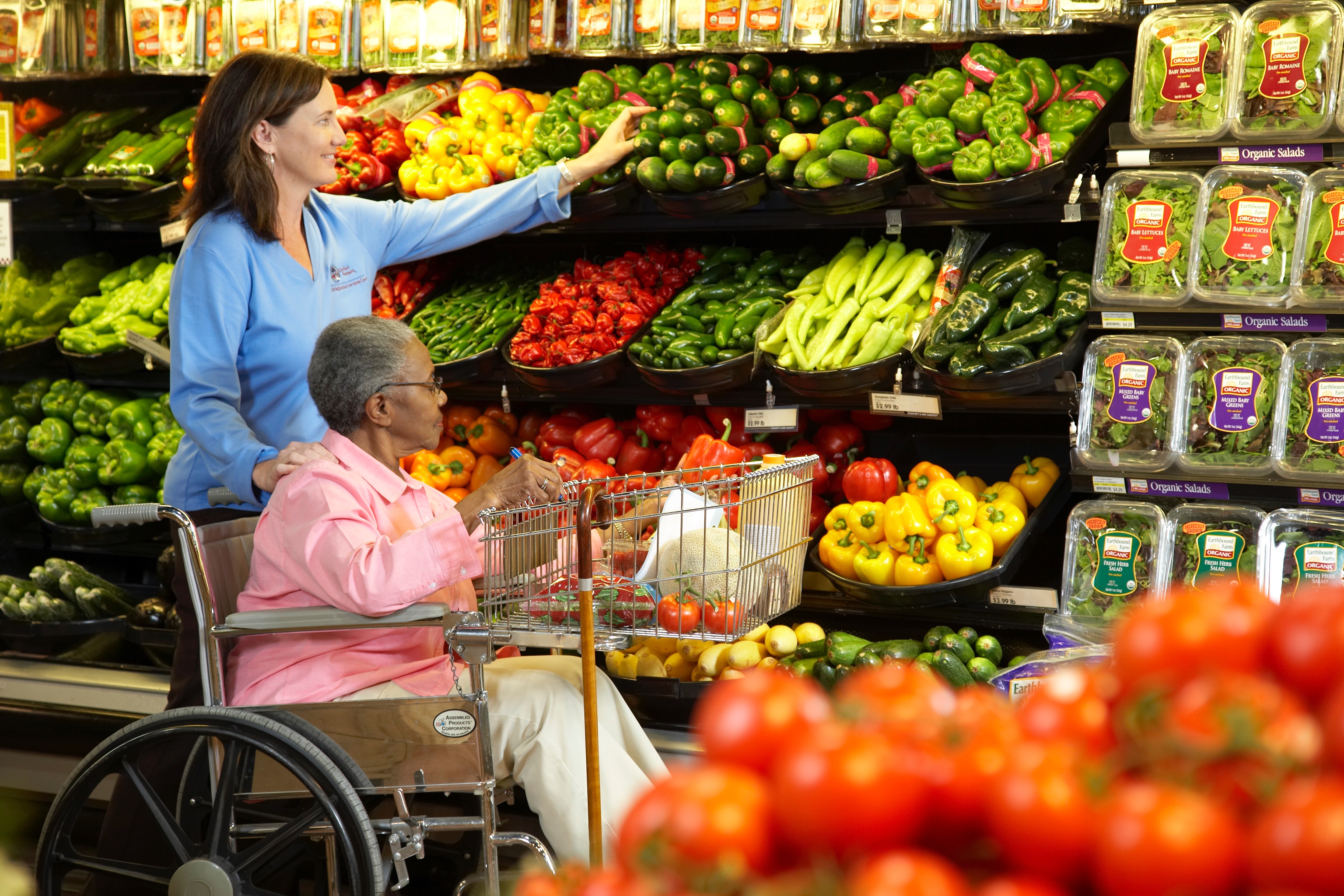 Our in-home assisted living care option provides a unique take on traditional senior care. Our Comfort Keepers provide in-home care services include everything from companionship, meal preparation, medication reminders, personal grooming and hygiene, and even toileting and incontinence care, as well as senior transportation - also known as incidental transportation, which includes caregiver escorting into the grocery store to assist with shopping, carrying bags, etc. 
These residential care services allow seniors to live in their home all while receiving the type of care that they need, when they need it. 
Why Choose In-Home Assisted Living Care Over Assisted Living Facilities?
In-home assisted living with Comfort Keepers provides a senior living experience like no other. Our caregivers provide older adults with a level of in-home care that is similar to nursing care, all while allowing them the independent living that they desire.
With our in-home assisted living services, seniors receive compassionate full-time care from our health aides without them even having to leave their own home unless they choose to do so. 
Choosing between in-home assisted living and a skilled nursing home will ultimately come down to what works best for your care needs - which is up to you and your family members to decide, but we're happy to help along the way. 
Learn More About Home Care With Comfort Keepers
Have questions about our other types of care services or wondering about the cost of care with Comfort Keepers Red Bank? 
We can help you compare assisted living vs. home care and answer all of your questions and concerns - such as the cost of home care, if we work with Medicare or Medicaid, and more. 
Learn About the Best In-Home Assisted Living Options Available Near You in Red Bank, Jackson, and Freehold, NJ
When many people reach their golden years, they start to lose their ability to take care of themselves. This can happen in ways both big and small, such as difficulty doing things around the house like cooking and cleaning, or having trouble getting to appointments out of the house safely. When this happens to a loved one and they can no longer live alone securely, many families believe it is time to begin looking for an assisted living facility. This can be a hard decision for any family to make. Moving a family member out of their home and in to a strange place is a hard thing to do, and is usually met with resistance from the senior being relocated.
Luckily, there are other options. Comfort Keepers of Red Bank NJ offers 24-hour in-home assisted living options so your loved one can get all of the same amenities available in a live-in facility, but in the comfort of their own home. Have peace of mind knowing that one of our expert caregivers is always available to provide help to your loved ones. 
We offer assistance in a wide variety of areas including:
Hygiene-related tasks such as toileting, bathing and dressing
Light housekeeping and meal preparation
Mobility and positioning
Transportation to and from appointments and activities such as grocery shopping or church
And much more…
 Whatever your loved one needs to stay safe and healthy in their own home, our talented caregivers can provide. We are dedicated to delivering the best in home care available and tailor our assistance to the different needs of each of our clients. We do this by creating a unique care plan for each of our clients based on information we receive from the senior, their family, as well as anyone else involved in their care. This plan can take the form of anything from support from a caregiver a few hours a day, to 24-hour in-home assisted living. We offer services such as respite care, end of life care, dementia care and much more.
Our agency understands the difficulties of getting older, and want you to know your loved ones don't have to do it alone. If you have any questions, give us a call today at (732) 530-3636 and one of our dedicated staff members can tell you more about our assisted living options.