Why Transitional Home Care is Important for Seniors ?
Our lovable beings on this planet have now grown up and they have reached the time of their life where they need to be looked after the most. What does this include? Some caregiving, attention on their health, spending quality time with them and respecting their physical as well as emotional needs. We need to make sure that treatment full of love and affection is offered to them.
If your elderly was admitted in the ward or is back from surgery, and got discharged from the hospital, he might need some time to recover and also some physical help to run with the flow of their life. This transitional change might be difficult, but if there is the right caregiver to look after, then it may make it easier for the elderly to get back to life. As our elderly concern and being so long in the business, we would like to inform you why this kind of help is needed for your loved ones.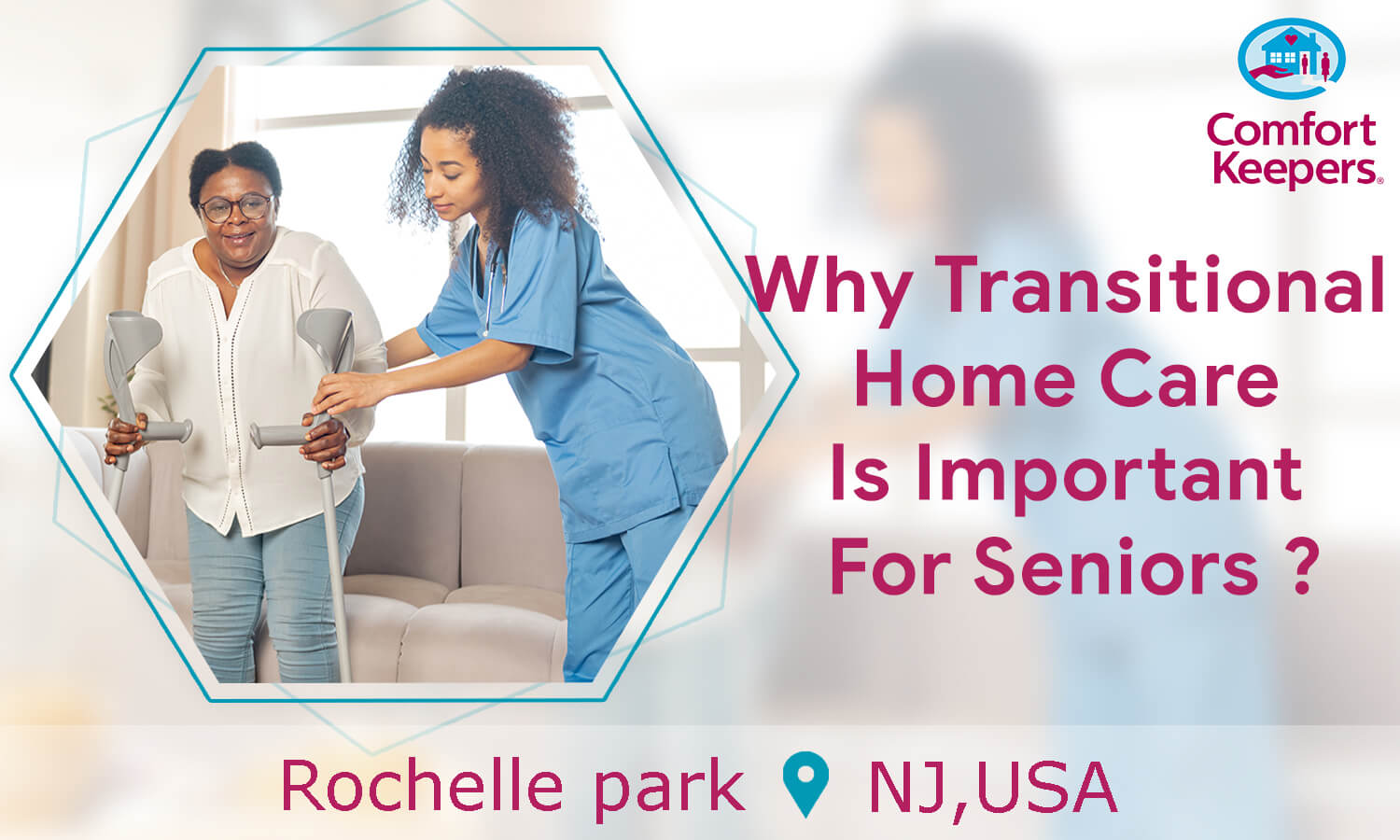 Why Transitioning Home Care is needed for the Elderly?
Transitioning Care stands synonymous to the continuity of health care when it is transferred from hospital to home. The condition of the elder might vary to what it was at the time of sickness, and what is a post to it. During the transitional period, elders with different needs should be asked what they actually want. The solution might vary, which should be brought to notice, regarding how to make them feel happy mentally as well as keep them socially active.
It may get a little challenging for a senior to deal with complex medical needs, that may affect the health because of the false intake. If the elder at your home is brought back, it needs the right form of in-home care like a regular serving of medication and healthy meals to keep them active throughout the day.
Transitional care is designed to serve quality care to our elders while being exchanged with the facility. It becomes very necessary to maintain the health of an individual elder and make sure that the kind of happy and cheerful lifestyle we experience shall also be given to the one living an elder phase of their life.
Quality of Transitional Care To Be Served
After bringing our loved ones back home, one can hire the home care agency and set on duty to take care of your elders. As a transitional caregiver, it should be made sure that the kind of care they have received previously, won't make them feel different from what they are experiencing right now. While the time of transition the elders should be asked about the things as a part of their daily lifestyle, which results in important elements of the care plan prepared.
What makes the transitions more effective?
The continuity of health care from an individual is linked with the knowledge the caregiver gets about your loved ones and what kind of bonding they share through their interpersonal skills and
coordination of care.
It might vary through things and different types of caregivers. So it is necessary to keep the caregiver well-informed about the elder's changing circumstance and, recognize and fulfill their needs accordingly. The interactions among the caregivers and elders should be long enough to get the work done qualitatively and keep them healthy throughout.
How Our Caregivers Are Responsible For Elderly Health?
Our caregivers hold the responsibility of your elders. The dedicated ones apart from serving to your loved ones willingly accept all the tasks allotted to them that somehow benefit the elders, like looking after their balanced diets, intake of medicines, washing their clothes, Share some jokes or anecdotes with them and treat them in a friendly way as its part of our Interactive Caregiving. The change of place might get them back to the heavenly feels of residing within the walls of comfort, settling back after a longer the period might gratify them mentally.
Our caregivers because of their humble nature, guarantee the Quality of transition would be as expected. Our people are co-operative to be worked with, who allows your elders to express them about their wants and requirements. This transitional change might be difficult at the beginning, but the senior member will be happy in the end with the quality care we promise to provide.
So, as a loving child, it becomes your duty to look after the transitional needs of the elders present at your home. Just like us, they also need some emotional gratification by getting their expectations fulfilled in terms of care, treatment, and health. If you wish to see your elders being accompanied by a responsible and experienced caregiver, then we are here to execute.
If you are looking for in-home care in Wayne NJ or in Bergen and Passaic Counties, we are just a call away. We are one of the Best Home Care Agency in Wayne, NJ. We would love to handle responsibilities for your elderly.
We, Comfort Keepers of Rochelle Park NJ believe in serving happiness to the elderly by getting them a truly loyal and caring companion, that along with their necessities ensures trust, faith & pleasure, as we believe that Service to man, is service to god.