Providing Care For Seniors in Reno, NV, and the Surrounding Area
At Comfort Keepers, we are proud to have spent every day of the last 17 years providing home care to our neighbors in Reno, NV, and the surrounding areas. During this time, we have become a household name for families in the area, providing the care you can trust that is designed to help those who need assistance in areas of their daily life to remain independent and enjoy a high-quality of life while safely remaining in the comfort and convenience of their own home. Our highly-trained caregivers focus on providing senior care each day that transforms the lives of those we care for while creating lasting friendships and elevating their spirits. Reach us at (775) 210-5944 for more information.
---
Want to Become a Caregiver?
Comfort Keepers is always on the lookout for hardworking, compassionate people to add to our team. Many employment paths open up for you as a Comfort Keeper. You'll help elderly people keep their dignity and independence by aiding seniors in Reno, NV. You'll also be helping to make a difference in the lives of your clients. Please click on the button below to submit your resume for consideration for one of our open vacancies.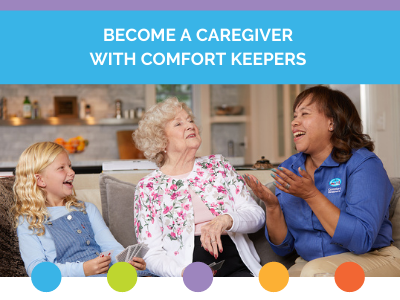 ---
Our Care Services
At Comfort Keepers, our home care plans are 100% customized to meet unique needs and wants. The plans evolve as their needs do and allow our caregivers to ensure their needs are met during every visit. Our care can be scheduled for a few hours or days!
---
Contact Us to Learn More
If you believe it is time for us to lend your family a helping hand and you would like to receive more information about our services or to receive a free in-home consultation, you can reach us at (775) 210-5944 or Contact us today. We would love to discuss more on our care services and set up a free consultation today.
Proud Supporters and Participants of:
Alzheimer's Association, Senior Coalition, Northern Nevada Caregiver Coalition