Our In-Home Elder Care Story in Maple Grove, MN
Learn more about our passion for providing in-home elder care to seniors in Minnesota.
Hi! My name is Jennifer Bauernfeind and I am the owner of Comfort Keepers. I have been a business owner for over 18 years and have been involved with my community for many years, helping those around me and trying to impact their lives in meaningful ways. I have a Bachelor's of Arts in Psychology and a minor in Business Administration from the University of Minnesota-Duluth.
I have lived in the Minneapolis Metro area for my entire life. I've owned a successful sales and marketing company, selling consumer products to major retailers. I've enjoyed spending time volunteering with my church, our high school's musical theater program and swim teams.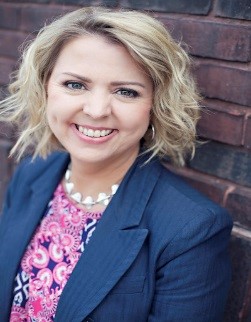 In addition to my time volunteering, I served on a board for a non-profit that helped women in Madagascar to earn an income for their family. I love building relationships and giving back, which is why I'm so very excited to join the Comfort Keepers® family.
The Comfort Keepers philosophy of interactive caregiving is what drew me to the company, making them stand out over all the rest. We want to meet our clients where they are and help them to enjoy life to the very best of their ability, while keeping them safe and healthy and engaged in everyday living.
We have the best of both worlds: we're a family-owned, local business, supported by a world-class organization. We hold a comprehensive home care license, granted by Minnesota Department of Health.
I'm supported by my can-do-anything husband Tim, our three daughters and my wonderful extended family and friends. In my limited spare time, I enjoy my dog, cooking, spending time at "the lake", crafting, knitting and reading.
I am happy and proud to provide care seniors truly depend on in the Minneapolis Metro Area communities.