Supporting seniors through personalized home care in Osseo, Minnetonka, Wayzata, Hopkins, and the surrounding communities.
At Comfort Keepers Home Care, we understand how important it is for seniors and other adults to stay independent, engaged, and involved in their everyday lives. That's why we provide caregiving services in Osseo and the surrounding Minneapolis area – to help seniors stay as independent as possible. When you choose Comfort Keepers Home Care, you are choosing a trusted in-home care agency that has been helping seniors and other adults within Minnesota for years. Because we know that no two people or situations are exactly the same, our home care services are personalized, designed to be flexible, and tailored to meet the individual needs of each client in our care.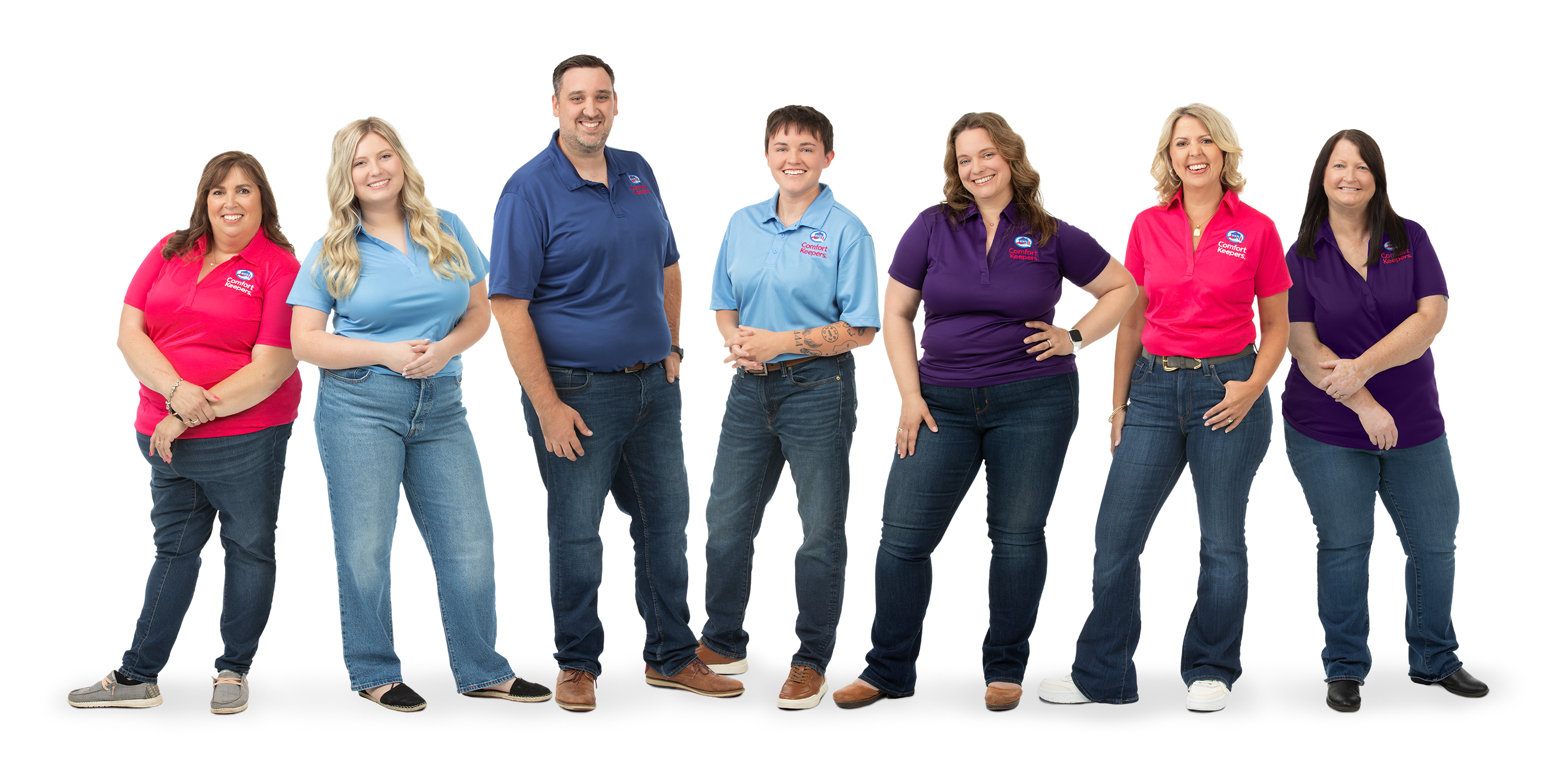 We provide more than just personalized in-home care, we bring joy.
We go beyond providing in-home senior care services in Osseo, Minnetonka, Wayzata, Hopkins, and the surrounding area; we aim to bring joy! Our in-home care agency offers personalized care plans that consider the unique interests of each client. Our goal is to ensure their physical, mental, and emotional well-being while providing the care they need to remain independent at home. When you choose Comfort Keepers, your senior loved one is matched with one of our compassionate caregivers based on their interests, hobbies, personal preferences, and home care needs. We want your loved one's experience to be amazing, and it all begins with matching them with the right caregiver for their specific requirements.
Comfort Keepers is a leading provider of in-home senior care in Osseo, Maple Grove, Brooklyn Park, Champlin, Columbia Heights, Crystal, Edina, Fridley, Minnetonka, Hopkins, Mounds View, New Brighton, New Hope, Plymouth, Roseville, St. Louis Park, Wayzata, West Coon Rapids, and select areas of Minneapolis. (view all locations)

Specialized Care Services
24-Hour Care: We offer around-the-clock care that allows seniors to remain in the home they love while receiving the assistance they need.
Alzheimer's Care: We understand Alzheimer's disease, dementia symptoms, how it affects behavior, and that it progresses at different rates for different seniors. We create and follow an individualized care plan that focuses on both physical and mental needs and goals.
End-of-life Care:

When loved ones are living out their last days at home, it can be an especially difficult and emotional time. We are here to help. We provide the necessary assistance so you can focus on your loved one.

In-Facility Care

: We provide uplifting care for those that live in retirement communities, independent living facilities, or assisted living. We partner with many senior care facilities in Osseo and the surrounding area to provide another level of support to community seniors, who need it.

Veterans Care

: provides specialized support and assistance tailored to the unique needs of veterans, ensuring they receive the care and respect they deserve in the comfort of their own homes.


Why Consider Comfort Keepers for In-Home Senior Care?
Trained, Background Checked, and Compassionate Caregivers.

Our compassionate, trained, and background-checked in-home senior caregivers offer peace of mind, ensuring your loved one receives professional and trustworthy assistance in the comfort of their own Minnesota home. Through the support of our franchisor, we have a proven process for hiring the best caregivers within the community.

Licensed and Insured.

All Comfort Keepers are bonded and insured for our clients' peace of mind. Caregivers are screened for empathy and trained to provide the highest quality in-home care.

Interactive Approach to Caregiving.

Our interactive caregiving approach prioritizes engagement and companionship, fostering a deeper connection between caregivers and seniors. By actively involving seniors in their care routines and daily activities, we aim to enhance their overall well-being and quality of life.

4.7-Star Rating on Google.

Our in-home care agency has provided services to many seniors, and their families, throughout Osseo and the neighboring communities. We are a trusted in-home care agency with a 4.7-star rating on Google.

We Value Our Caregivers! Top 200 Workplace in Osseo.

We have been recognized as a StarTribune top 200 workplace in Osseo. Our commitment to providing a supportive and rewarding work environment translates into better care and companionship for your loved ones.
Do you have questions about home care? Not sure what level of care your loved one needs?
Call (763) 273-4207
We know that when it comes to home care, all situations are different and unique. Because of this, we believe in creating personalized home care plans that work for each client, individually. We encourage you to contact us with any questions you have regarding home care, our senior care services, our caregivers, or anything else that comes to mind.
Our Home Care Reviews on Google
Interested In Becoming a Comfort Keeper?
If you're searching for an opportunity to truly make a difference in other people's lives, Comfort Keepers, located in Osseo, is the place for you! We offer full- and part-time jobs working with an amazing team who are passionate about providing the highest quality in-home care to seniors in the community. With Comfort Keepers, not only do you get to embark on your career journey—you help seniors and adults in Osseo and the surrounding area remain independent, in the comfort of home.


Check out our most recent senior care blog posts

The 5 Biggest Risks of Hiring a Private Caregiver vs. a Reputable In-Home Care Agency
For Minnesotans who require assistance with daily activities to remain independent, hiring a private caregiver may seem like a convenient, low-friction, and cost-effective option. However, it's important to consider the potential risks involved in using a private caregiver vs. a reputable in-home care agency in the Minneapolis area. At Comfort Keepers, we have provided quality in-home care services within the community for years. Read More

5 Reasons Family Caregivers Should Consider Respite Care to Rejuvenate and Provide Better Care
Taking on the role of a primary caregiver to a family member or friend is a noble commitment, but it often requires a substantial time commitment and can lead to burnout without the right support network in place. At Comfort Keepers, we have supported many primary caregivers in Osseo and the surrounding Minnesota area through our respite care services. Read More

Embracing Independence: Aging in Place with Comfort Keepers of Osseo
For many seniors in Osseo and the surrounding area, home is a repository of treasured memories and personal history. It's a safe haven. Did you know that 77% of seniors want to age in place? At Comfort Keepers, we help seniors, and their families, make this a reality through interactive care at home. We provide compassionate in-home care services that support aging in place. Read More