Senior Home Care Services: Fresh Meals Delivered To Your Door With Nutrition and Wellness Checks for Seniors
Learn more about our meal delivery senior home care services in Traverse City, Petoskey, and Charlevoix MI
Seniors want delicious meals and they want choices. Families want reliable nutrition and to know that a trained professional is checking on, and interacting with their loved ones regularly. Comfort Keepers offers Nutritional Support with a fresh meal subscription and delivery service in Traverse City, Petoskey and Charlevoix, MI. To learn more, call our team at (231) 222-5376.
We provide seniors with:
Locally, chef-prepared meals using quality ingredients
Variety of tasty meal and a la carte options
Conveniently packaged and labeled
Fresh, never frozen food
Reliable home delivery by a trained caregiver
Documented wellness check with every delivery
Affordable monthly meal packages
Monthly meal plans are available as a standalone service or as an add-on to your loved one's current senior home care services. Packages are available in variety of sizes designed to meet the varying needs of families who would benefit from the convenience and reliability of delivered meals. We can also design a custom plan to meet your specific needs. Call us to learn more at (231) 222-5376.
---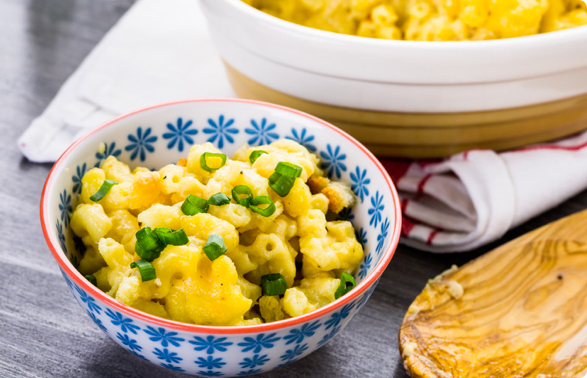 How Does It Work?
CONTACT OUR OFFICE TO ARRANGE FOR A PERSONAL CONSULTATION:
Your personal senior care consultant will explain the options available in your area

PICK YOUR PLAN:
Choose the plan that is right for you, or sign-up to customize your meal plan with our
a la carte option.

CHOOSE YOUR MEALS:
Select your meals for the coming week based on your schedule, needs, and what looks good on the menu!

PLACE YOUR ORDER:
Choose the ordering option that's best for you - online, telephone or pick-up at your Monday or Wednesday delivery.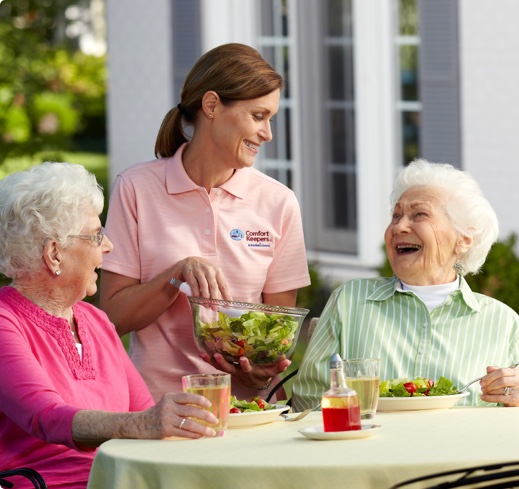 Our friendly delivery people make delivery days special days:
Check the refrigerator for expired food and make sure food is stored properly
Provide assistance with ordering each week
Interact with your loved one to make sure all is well
Comfort Keepers will communicate any concerns to family contact persons
Program Benefits:
Decrease risk for inadequate diet & malnutrition
Decrease risk for decline in functional & cognitive status
Improve immune function
Improve & maintain muscle function and bone mass
Reduce the risk of hospitalization
Are you ready to learn more about our Comfort Keepers meal delivery options and our senior home care services?