Traverse City, MI's Quality Homecare Agency
Our trusted homecare agency offers care to seniors in Traverse City, MI and the surrounding area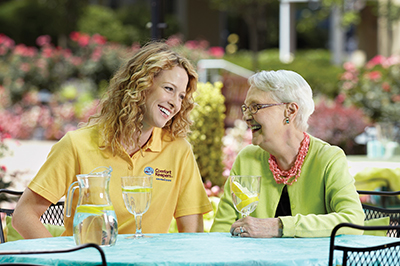 For more than a decade, our expert homecare agency in Traverse City, MI has provided compassionate, professional, in-home care and private duty nursing to seniors and other adults. Russ and Leslie Knopp and their team of professional caregivers, called Comfort Keepers, are dedicated to making sure that your loved ones receive assistance that is tailored to their specific needs.
Staying active and involved in Traverse City is important to many seniors, and our homecare agency works to preserve that for your loved ones as well. We will provide transportation to their desired locations, whether it's Clinch Park to enjoy the recreational trail, or Wilson Antiques to find some hidden gem.
Even it's an errand like going to the pharmacy, our care aides will help your loved ones arrive safely and on time. You can trust in our services to help those you care about. When they need assistance the most, we'll be there.
Call Our Homecare Agency in Traverse City, MI
Call Comfort Keepers at (231) 222-5376 to learn more about how our services in Traverse City can help your loved one.