Meet Our In Home Health Care Services Experts In Traverse City
Our Team Is Uniquely Qualified And Ready To Help With Your In Home Health Care Services Needs in Petoskey, Traverse City, MI and surrounding areas
Quality care is of the utmost importance to us at our care agency in Traverse City, MI. That is why we make it a priority to ensure our staff is the best of the best. Every member of our team is professional and well trained to provide in home health care services and private duty nursing to a variety of clients with varying needs. As part of our hiring process, we conduct a thorough screening and interview to identify the best care providers, and only those who pass this process go on to complete our extensive training to deliver our special brand of care and become care providers themselves. Our training includes best practices developed over decades of delivering care to those across the country and around the world. We hold all of our staff, locally and internationally, to the same high standards.
What truly sets our people apart, though, is their natural gift for caring for others. Our care aides truly care about their clients and go above and beyond to make sure their in home health care services needs are met and that each client is comfortable and well cared for. Senior care providers share stories, memories, advice and much more with their clients. This close relationship often develops past a caregiver-client dynamic into friendship and even a familial relationship.
All care providers pass extensive background checks and complete continuing education before entering our clients' homes to provide care services. They are bonded, insured and covered by workers' compensation insurance to protect our clients and their families while providing industry leading care.
Find out more about our care agency and how we can help your loved one with our in home health care services.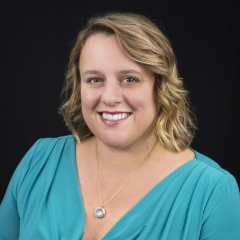 Bethany Ostlund
Operations Manager
bethanyostlund@comfortkeepers.com
"I want to make Comfort Keepers a great employer and a place people enjoy working."
Bethany has been with Comfort Keepers since 2007 and chose to work here in order to make a difference in the community. Previously, Bethany worked as a teacher and has a degree in education. As Operations Manager, Bethany oversees the day-to-day flow of Comfort Keepers, making sure that clients and staff have the best experience possible. Bethany lives in Traverse City with her husband Michael. Volunteering for Big Brothers Big Sisters and spending time with her sheepadoodle, Cali, as well as her three nephews and one niece is what fulfills Bethany in her free time. Gardening, kayaking, snowshoeing, boating and going to festivals are also hobbies.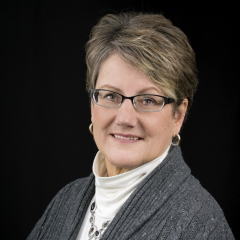 Linda Mack, LPN
Training Supervisor
"I really enjoy working with the senior population. My goal each day is to make someone smile!"
Linda has been with Comfort Keepers since August 2014. In addition to nursing, Linda's role focuses on hands on training with our caregivers. Linda has a vast amount of experience in the medical field, being an active LPN since 1972; she has worked in a hospital setting in a variety of departments and served as an admissions coordinator at skilled nursing facilities. When she is not helping clients and caregivers she is busy with her three kids, seven grandchildren, two horses, two dogs and one cat! She loves to be in the woods horseback riding and hunting with her son.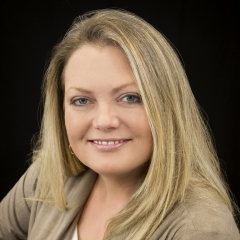 Janice Vipond
Director of Client Services
janicevipond@comfortkeepers.com
"I can go home every night and say that I changed the world; one senior and one family at a time."
Janice has been with Comfort Keepers since 2005. She conducts the initial in-home assessments to assist our clients and families develop an ongoing plan to increase quality of life and independence. She also works with other agencies and medical providers to provide ongoing client, family, and caregiver support, as care evolves. Janice has twenty years of experience serving seniors, specializing in memory care, end-of-life care and coordination of care. Originally Janice took the job with Comfort Keepers because when she met Leslie she could feel the passion she had for serving seniors. Being a mom to her daughter is her greatest joy. She also likes playing chess and poker, but loves being on or in the water, four-wheeling, camping and nature walks.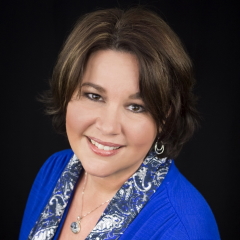 Melanie Martell
Account Specialist
"I am very passionate in overseeing the highest level of quality care that our seniors deserve."
Melanie has a background in sales and marketing, as well as, admissions in skilled nursing homes, but Comfort Keepers is lucky to have had her for over five years! As the Client Care Manager, Melanie performs in-home assessments, plan of care updates, and coordination of all aspects of client care. Melanie is blessed and happily active with her two beautiful daughters. Kayaking, hiking, running, yoga and being outdoors are some of her favorite things to do. Additionally, she loves to watch football!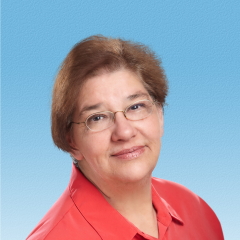 Diana Colbath
Delegated Service Aide/ Supervisor Quality Care Coach/ CPR Instructor
Diana has been with Comfort Keepers for over 5 years. She took her original Nurse's Aide training at the age of 17 while still in high school. She worked weekends until she graduated then full time after that. For a year Diana worked midnights in a small hospital ER in Indiana, then back to Grand Rapids and nursing homes there. She took some time off and worked other jobs before going to Meadowbrook around 1993. In 2008 Diana started at CK part time, loved the company and job so much that she gave up her full time printing job to go full time with CK. She has never regretted making that change.
Diana enjoys making a difference in people's lives and that she can help our seniors stay home and be safe, and give their loved ones/families peace of mind. She loves the smiles and hugs when she walks into clients doors. The supervisory part of her job is what she enjoys as well. She really enjoys knowing that she is helping our caregivers to be the best that they can be. She is excellent at teaching them new ways to do their jobs and enjoys watching our caregivers grow.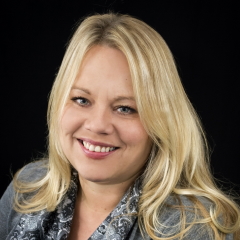 Teresa Ellis
Care Coordinator
teresasmith@comfortkeepersnwmi.com
"It feels good that every day we are helping so many seniors in our communities and that the work we all do makes a difference."
Teresa has been with Comfort Keepers since 2012. Previously, she worked in the staffing industry and is able to use those same skills at Comfort Keepers, in a position she finds very fulfilling. Teresa works with clients to make sure all of their needs are met and they have a consistent person to call. Additionally, she ensures that the caregivers have the tools to implement their clients' plan-of-care. She handles scheduling issues, as well. She has a degree from Northwestern Michigan College and has lived in Northern Michigan since 1999. Teresa and her son Christian love it here, but also enjoys visiting family in Florida.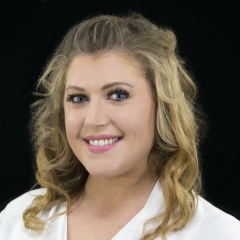 Gabrielle Basha, RN, BSN
Nurse Case Manager
"I love being able follow my patients' care long-term. Taking care of my grandfather at home helped me realize how important it is to stay in one's home."
Gabrielle has always been interested in homecare and has clinical experience in all different areas of nursing. She has degrees from MSU and Oakland University and is certified BLS and ACLS, as well as specializing in EKG interpretation. As a nurse at Comfort Keepers she visits clients in their homes providing the care and assessments that they need. Being new to Traverse City from downstate, she already loves it here. In her spare time she hangs out with her cat, Edie, and two dogs, Bella and Rylee. Gabrielle also likes to spend time reading and painting. Hiking and adventuring around to new places in northern Michigan is also great!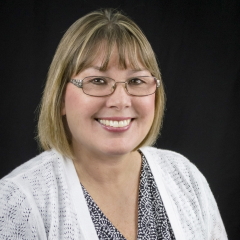 Joanie Tress
Receptionist
"My main goal is to help those in need; it's what I love to do."
Joanie is a people-person and being able to be part of a team to make seniors' lives more manageable is very rewarding! Joanie has a great deal of customer service experience and it truly shows in her work. As the front-desk receptionist, Joanie is the first point of contact for clients, caregivers and potential clients; she ensures that everyone who calls or visits has a pleasant experience. Being married for over 30 years, her two children and three grandchildren are a great joy to her and her husband. Boating, swimming, camping, snowmobiling, pretty much anything outdoors makes her happy. She also loves to play euchre, but family time is the best!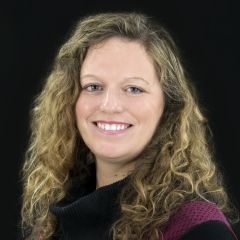 Courtney Stricker
Care Coordinator
"Every senior should get the assistance they need to help them live as independently as possible."
Courtney's communication skills really shine in her role making sure that clients have a point of contact easily accessible in the office. She is also a great resource for caregivers, making sure they have what they need to implement each client's plan-of-care. Courtney has dedicated her professional career to helping the senior population; she also has experience in the transportation industry. She believes that seniors should be assisted to meet their needs and provided a safe environment. Courtney grew up in the Traverse City area and makes the most of the northern Michigan outdoors by fishing, kayaking and walking her two Pomeranians, Roxy and Rambo and spending time with her husband, Travis and their son Fisher.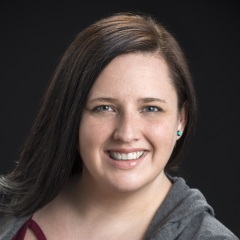 Samantha Wagner
Care Coordinator
"I love working with the elderly because they share their wisdom and amazing experiences."
Sam is a mother of two and enjoys being outdoors and doing crafts. Her favorite way to spend time is with her family.
Sam helped her grandma care for her great grandma in the summertime growing up and really enjoyed being with her. This was the beginning of her career in senior services. Since then she has worked in various positions serving seniors in home health care and at long-term care facilities as a CNA, staffing coordinator, central supply manager.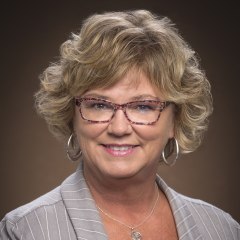 Julie Prosch
Southern Territory Coordinator
"Having been a Health Professional for 23 years, I love caring for our senior citizens. I feel it is an honor to help them to be able to stay in their home."
Julie graduated from Northwestern Michigan College with an Associates Degree in Nursing and worked at Munson Medical Center in Traverse City for twenty three years. At Munson she gained her clinical experience working with a wide range of patients throughout all the units. Julie continued her education and graduated from Ferris State University with a Bachelor of Science Degree/ Business Administration. Julie lives in Lake Ann with her husband and has two children: Mallory and Dylan who live in Traverse City. Julie enjoys gardening, crafting and being in or on the water with Lake Michigan being one her favorite of places!
Interested in joining the Comfort Keepers Traverse City care team?
We offer competitive compensation, a highly flexible work schedule, and opportunities to impact someone's life in a meaningful and fulfilling way. Whether you're looking for a part-time job senior care job or the start of a new career, we'd love to hear from you.
Browse Jobs