Welcome to Comfort Keepers Home Care in Baton Rouge, LA, and the surrounding areas
Trust our Comfort Keepers in Baton Rouge, Metairie, and the surrounding area home care experts to elevate the human spirit.
Comfort Keepers Home Care of Baton Rouge, LA, and the surrounding areas are pleased to offer reliable and affordable care to seniors who need extra assistance daily. In-home care, senior care, companion care, and respite care are just a few of our services that can make a difference in your loved one's life. We provide seniors with high-quality, professional, and a continuum of care in their homes, helping them maintain their freedom and live healthier lives.
Alzheimer's or dementia is one of the elders' most challenging issues. We have specific caregivers at Comfort Keepers who have received specialized training in this area and are aware of the possible adverse effects on your loved one. Thanks to our interactive memory care solutions, seniors can continue living comfortably at home. Visit, find out more, and go to our page on Alzheimer's and dementia care. For more information about specialized Comfort Keepers home care in Baton Rouge, LA, please call us at (225) 217-1863.
---
Are you interested in becoming a Comfort Keepers Caregiver?
The people who support elders by delivering the distinctive Comfort Keepers home healthcare services are our caregivers, who form the nucleus of every Comfort Keeper enterprise. Anyone who wants to manage offices, client care coordination, or promote Comfort Keepers Services is welcome to do so. The fact that Comfort Keepers encourages from the inside is one of its best features. Comfort Keepers is dedicated to assisting you in moving up, even if you begin as a caregiver but want to work in the office.
See why so many have chosen Comfort Keepers as their career:
Flexible Scheduling
Competitive Pay
Rewarding Career Helping Others
Career Advancement Opportunities
Kick-start your career in HealthCare
Health Education and Care Training
---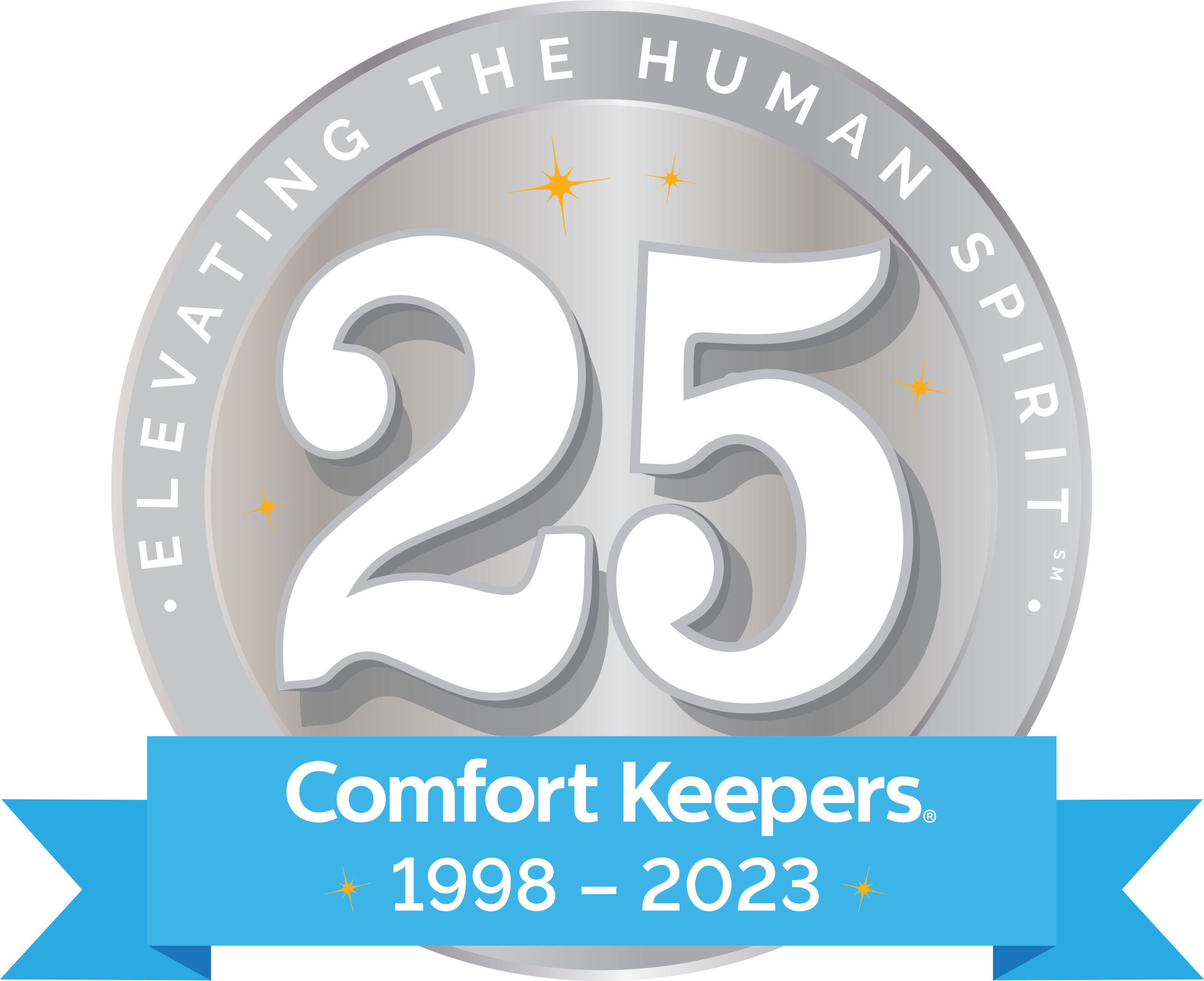 Celebrating 25 years of Elevating the Human Spirit℠
Since 1998, Comfort Keepers® has changed the lives of thousands of seniors and their families by providing uplifting in-home care that Elevates the Human Spirit℠. Our brand promise to help seniors thrive and achieve greater well-being by fostering everyday positive moments, connection, and a more purposeful life, still rings true 25 years later.
Care Plans That Are Tailored To Each Individual
Each Comfort Keepers home care team offers services to enhance your loved one's quality of life at home and is individually tailored to match their needs. We know that no two people are alike and that age is irrelevant. We provide and encourage a free long-term care consultation to meet the specific needs of elders and their loved ones before initiating any end-of-life care service. We offer a variety of senior services, some of which are very well-liked:
Companion Care for Seniors in the home: uplifting senior care and friendship for you and your aging relative.
Interactive Caregiving: entails being able to inspire participation and engagement rather than completing activities for your loved one.
Seniors and Technology: Pairing seniors with technology to keep them connected and informed.
Alzheimer's and Dementia Care: Clients with dementia are encouraged to participate in intellectual, emotional, and physical activities complementary to medical therapies.
24-Hour Care: Supporting home care for those who require round-the-clock assistance and choose to remain in their own homes.
End-of-Life Care: Essential care and support for seniors diagnosed with a limited life expectancy.
---
Make an appointment for a complimentary home care consultation today!
Contact one of our senior care professionals for a free, no-obligation consultation with one of our expert Client Care Coordinators regarding Comfort Keepers of Baton Rouge and Metairie, LA, and our home care options. We will review your loved ones' needs, conditions, and interests at this meeting to determine which services can improve their quality of life with the help of a carer with similar beliefs. Contact Comfort Keepers elderly care by calling us at (225) 217-1863 or using one of the choices listed below.