Learn More About Our Care Team and Home Health Aides in Marietta, GA
Comfort Keepers employs a dedicated care team and compassionate home health aides in Marietta, GA and the surrounding areas 
Every member of our team is professional and well-trained. We conduct a thorough screening and interviewing process to identify the best home health aides, and only those who pass our process go on to complete training to deliver our special brand of home care, Interactive Caregiving. What truly sets our home health aides and caregivers apart, is their natural gift for caring for others. All caregivers and home health aides pass extensive background checks and complete continuing education. They are bonded, insured and covered by workers' compensation insurance to protect our clients and their families.
We also have a friendly office staff who is always available and equipped to answer any questions you may have, set up a care assessment, and help you get started with our services. To find out more information about our team you can reach our office directly at (678) 210-3847 or contact us online.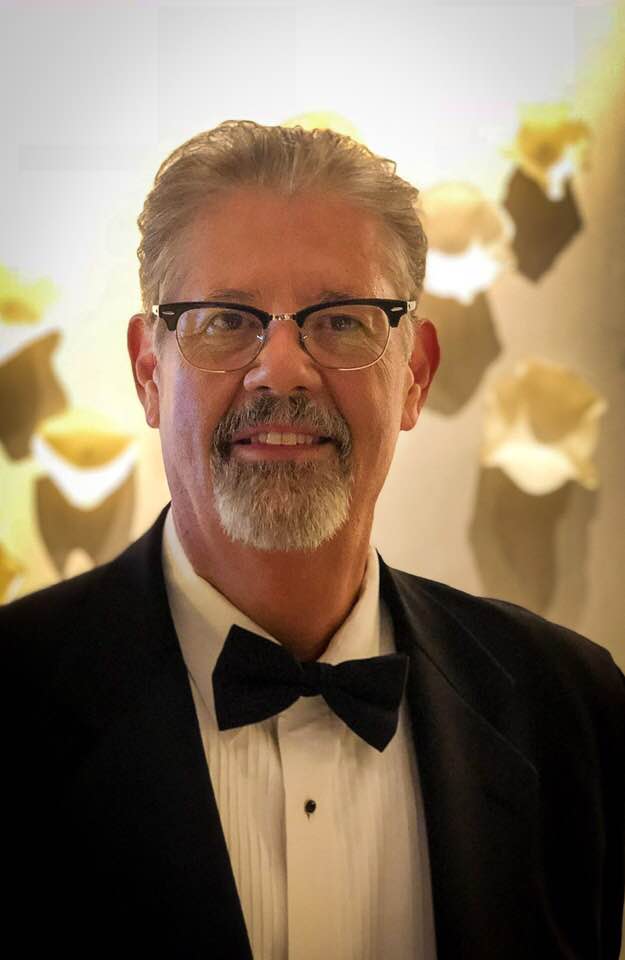 Dr. Dale Enix
Owner
Dr. Dale E. Enix is the current owner of Comfort Keepers of Marietta in Georgia which opened in 2005 and has been part of the Marietta community ever since.
Dale E. Enix, D.C. has been a practicing Chiropractor in Cobb County for the past 20 years. He went to the University of South Florida and graduated in 1980 with a degree in Mass Communications. He worked as a commercial photographer for 13 years in Florida. Dr. Enix's twin brother, who was an electrical engineer, decided to go back to school and become a Chiropractor. Dr. Enix decided to follow him and moved to St. Louis to go to Logan College of Chiropractic.
Upon graduation, he moved back to Marietta to be close to his daughter where he opened his practice. He continues to see patients at his office near the new Atlanta Braves stadium while also spending time at Comfort Keepers of Marietta on Cherokee Street.
He has always had a love of seniors and has cared for many at his Chiropractic office. Over the years he has seen a greater need for caring for seniors and helping them to age in place at home. His parents Clyde and Gene Enix were fortunate to be able to stay at home until they passed away. Mrs. Enix had occasional trips into rehabilitation centers after she had a fall and broke her hip. But once she recovered enough to come home the family chipped in and tried to take care of them both. Over time, this required more and more time and they were fortunate to find a home healthcare company to come and take care of them 24 hours a day 7 days a week. This allowed him and his brothers and sister to return to being their children instead of their caregivers.
In the chiropractic clinic he began to see a need. Most aging patients he had did not want to go into facilities but wanted to stay and age in place in their own homes. With the help of his office manager, Ginny Swancy, who had already begun to study geriatrics and learn about services that were available for seniors they began looking at franchises that offered home healthcare. It took several years and interviewing multiple franchises before they found the right fit, but after meeting with the Comfort Keepers Franchise International, seeing the training offered to the caregivers, and learning of their philosophy of working with seniors to 'Elevate The Human Spirit' he knew he had found the right company to work with. They do this by utilizing best practices that involve and engage the seniors to stimulate their memory. They taught about working with the seniors to get them back involved with things they had stopped doing, like going to church, getting up and walking around outside, doing activities that stimulate the brain like scrabble and encouraging them in ways like social media or face time to stay more connected with children that live far away. Dr. Enix believes this puts Comfort Keepers Franchise International heads above it's competition.
Dr. Enix is preparing for the next stage of his life now. The great love of his life; his daughter Chloe, is out of college and engaged to be married this fall. He will be an empty nester and hopes to be able to explore his passions of traveling, photography and hiking. He is happiest when he can combine all three. Dr. Enix is a big Dave Ramsey fan and if you ever ask him how he is doing he will tell you "Better than I deserve!"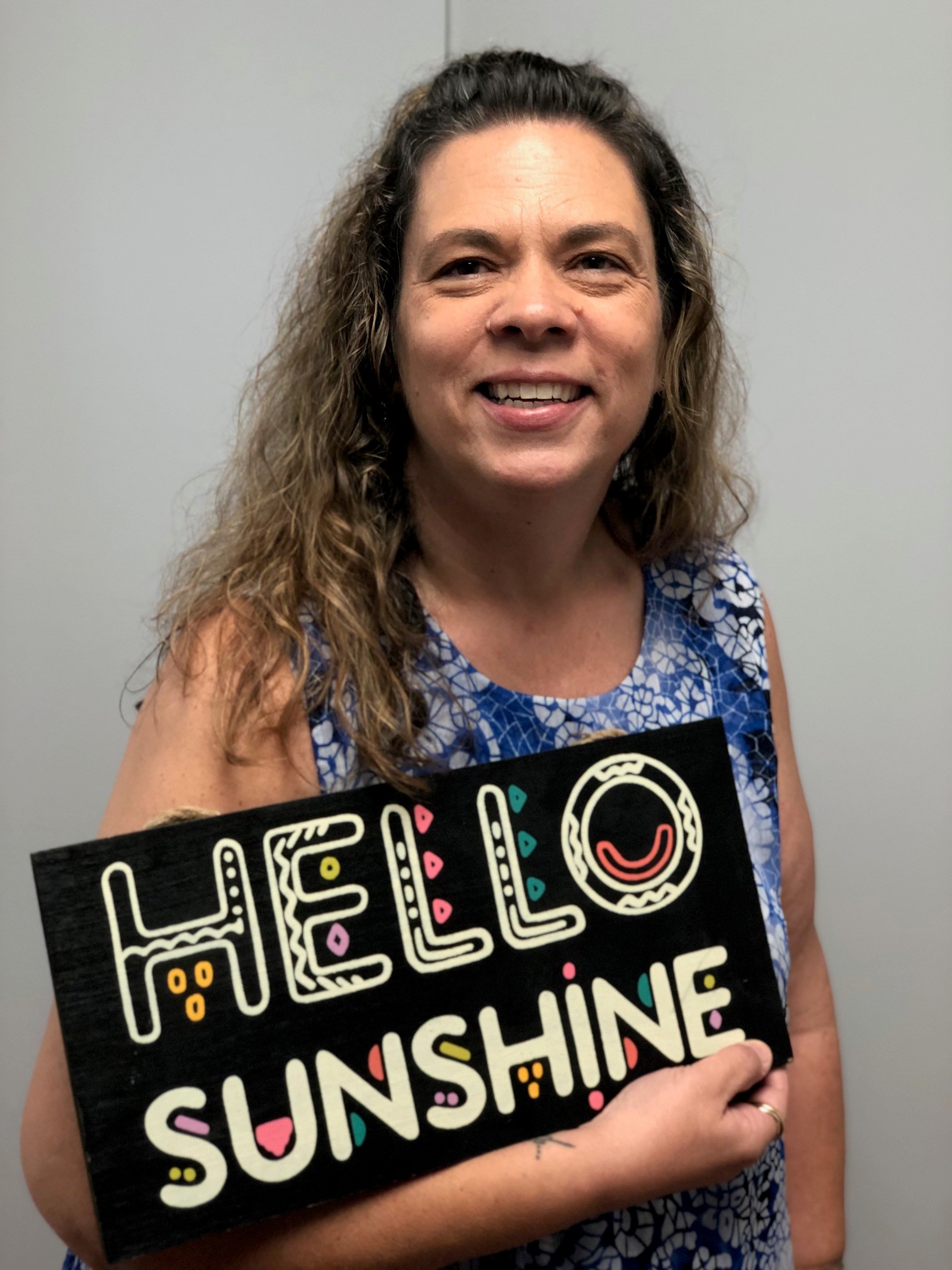 Ginny Swancy
Business Manager/Care Coordinator
Ginny likes to say that she is one of the few locals left in our community. She grew up and Marietta and graduated from Wheeler High School. She has been working for Dr. Enix since 2009, first as a Licensed Massage Therapist and then as Office Manager. She's worn other hats before that as the Property Manager of her homeowner's association, Statistical Analyst for Air Jamaica Vacations, Director of Operations and Director of Reservations for outsourced call centers and airlines and way back she was a Day Care Director. These are all seemingly different careers but all with the same thread of helping people which is her passion.
Family is very important to Ginny. Her daughter, Lauren, lives in Cartersville with her husband, Austin, and two sons, Wyatt and Gage. Ginny's favorite thing to say is 'babies are the best' and can most often be found playing on the floor with Wyatt and Gage, whenever she has a chance. Ginny also has a son, James that is lives at home with her.
Ginny's 'Granny', who is 95 and lives on her own, along with several senior patients that we have/had are what fueled the desire to learn more about how to help senior adults. She took a Gerontology course at KSU and learned about 'aging in place' and the impact an aging population is about to have on our country. Ginny's Granny is just now getting to a point where she is going to need a Comfort Keeper in helping to keep her spirit elevated because she had to give up her driver's license . The experience of being on both sides of this coin is invaluable. In addition to Granny, there have been patients that we have walked thru the aging process with and one in particular the difficult death of the husband who went into a nursing home because he became too much for her to handle on her own and the challenges of that and the aftermath for the wife. With all of that we just knew we needed to do more.
Ginny attended and served at Liberty Church in Marietta for 18 years and is now at Deep Waters Community Church. She is passionate about her walk with Jesus above all else. She has served in the nursery, with the youth and in the financial and inner healing ministries.
Apart from work, church and family Ginny is most likely to be found on Tybee Island. She loves the ocean and makes a run for the coast whenever possible! If it's during football season she can be found watching the Georgia Bulldogs!
Ginny is here for the Comfort Keepers clients and caregivers for whatever is needed. She would tell you to just 'reach out with whatever need, big or small'.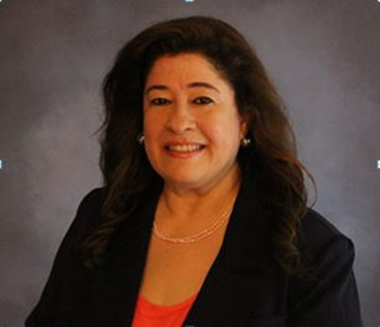 Linda Recinos
Linda is a geriatric care nurse specialist with a long background in serving the senior adult community as a nurse clinician, nurse manager, director of nursing, nurse administrator, former business owner, and geriatric care manager. She began her 33 year career in acute care nursing in the maternal child health care arena, but from there she entered the specialty of geriatric nursing in ambulatory care as a Patient Care Manager for a large HMO and found her area of dedication for senior adult patients.

In addition to that, she has served senior adults in a variety of health care settings; skilled nursing rehab & long term care, assisted living care, personal home care supervision/administration, as well as intermittent skilled home health nursing.

Her specialty of geriatric care management provides that in-home, one on one care component that is the best mode for her to provide superior quality, patient instruction & teaching while making a significant impact on their health status as well as their overall quality of life.

Originally inspired to become a nurse & follow her mother's footsteps, she served as a volunteer nurse's aide at age 13, to senior adult patients at a Kaiser Permanente hospital in Southern California. She went on to become an ADN registered nurse in 1987 and later obtained her Bachelor of Science in nursing degree with the University of Phoenix.

She holds a master's degree in Health Communications from Boston University that has given her an accelerated & distinct level of communication ability in patient & family education, disease management, and nutrition & medication teaching for her patients.

Linda has 28 year old, boy/girl twins who have each blessed her with a grandchild; her kids and grandkids are the absolute sweet spot in her life!
Interested in joining the Comfort Keepers Marietta care team?
We offer competitive compensation, a highly flexible work schedule, and opportunities to impact someone's life in a meaningful and fulfilling way. Whether you're looking for a part-time job senior care job or the start of a new career, we'd love to hear from you.
Browse Jobs