Alpharetta, GA
When your loved ones need in-home care that truly makes a difference, let them know that they can rely on the compassionate, professional caregivers of Comfort Keepers® in Alpharetta, GA. Whether they require assistance around the house or personal care that necessitates around-the-clock support, our trained caregivers – we call them Comfort Keepers® –  can see to your loved ones' specific needs. Above all, our goal is to provide the means for those you love to preserve their health, safety, and independence – at home.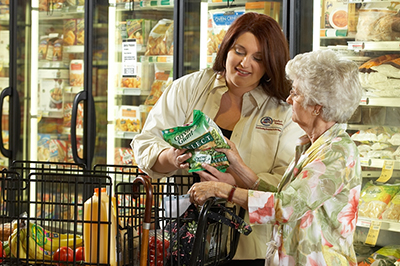 Comfort Keepers does understand that many seniors may wish to remain actively engaged in their favorite hobbies or pastimes in the Alpharetta community. To help make this possible, our caregivers provide safe, dependable transportation to and from locations in town. If your loved ones would like to take a trip to the North Point Mall for a fun afternoon of shopping or browsing the many shops, or if they want to take a walk along the trails at the Autrey Mill Nature Preserve and enjoy the beautiful scenery, we are more than happy to provide a lift and keep them company. Even if it's just a visit to the Publix Super Market for the week's supply of groceries or to the doctor's office for a scheduled , your loved ones can depend on a Comfort Keeper to help make it happen.
Call us today at (770) 233-7494 to discover the many ways in which Comfort Keepers can help your loved ones live comfortably and enjoy life once again – at home and in the community.