Experienced Personal Care Assistants For Our Senior Clients in Greater Woodland, CA
Learn more about our personal care assistants and how they can assist your aging loved ones in Woodland, Davis, West Sacramento, Natomas, and the surrounding area
At Comfort Keepers, we realize that choosing someone to trust is a primary worry for families when caring for a loved one. Our objective as one of the area's leading senior care providers is to build a trustworthy, dependable, and caring staff. We understand that to offer excellent care that we will need quality personal care assistants. Continue reading or call our office at (530) 285-1603 to discover more about our care team, our recruiting criteria, and how we can assist you.
---
Ensuring Our Team Is Qualified
Our care team goes through an extensive interview process, including national background checks, professional references, and personal recommendations. We also seek those who have empathy and a desire to serve others. When we recruit someone, we train them in our best care practices and prepare them for success. To ensure our aides' success with their clients, we undertake the following:
Enroll each new employee in our thorough training program so that they can offer appropriate care

Match them with clients who are a good fit for their talents and personality

Bond them, insure them, and cover them with workers' compensation

Comfort Keepers' style of caregiving should be taught to them:

Interactive Caregiving
---
Benefits We Offer to Our Team
At Comfort Keepers, we want to set our personal care assistants up for success, so we offer a wide range of benefits:
$15.25 - $16.75 Per Hour

Medical Benefits

Paid Training

– foster growth and development through paid web-based and in-person training

Friendly Environment

– 24-hour support available, a fun team-centric atmosphere
Companionship & Friendship

– create lasting relationships with seniors and their loved ones

Reimbursement

– get repaid for client related transportation

Flexibility

– flexible start dates, ability to work near your home
---
How Caregivers Can Assist
Our personal care assistants are ready to assist seniors with various daily duties, activities, and requirements. Our primary objective is to guarantee that seniors have the best possible quality of life. Comfort Keepers provides a comprehensive range of senior care and keeps families informed on the well-being of their loved ones, so you may have peace of mind knowing that your loved one is in good hands. Here are some of the home care services provided by our care staff to our senior clients:
Personal Care

Companion Care

Running Errands

Transportation
Around-the-Clock Care

Respite Care

Post-Hospital Care

Dementia Care
---
Our Caregivers Are Licensed, Bonded, and Insured
One of the benefits of working with our team is that each supplier is certified, bonded, and insured. Each provider at our organization has completed a criminal background check. Still, if something were to go wrong, Comfort Keepers provides coverage for the harm that may occur while a personal care assistant is there. In addition, we have insurance to cover any incidents that may arise with our providers. We can ensure that Comfort Keepers is ready and prepared to keep our elderly customers safe.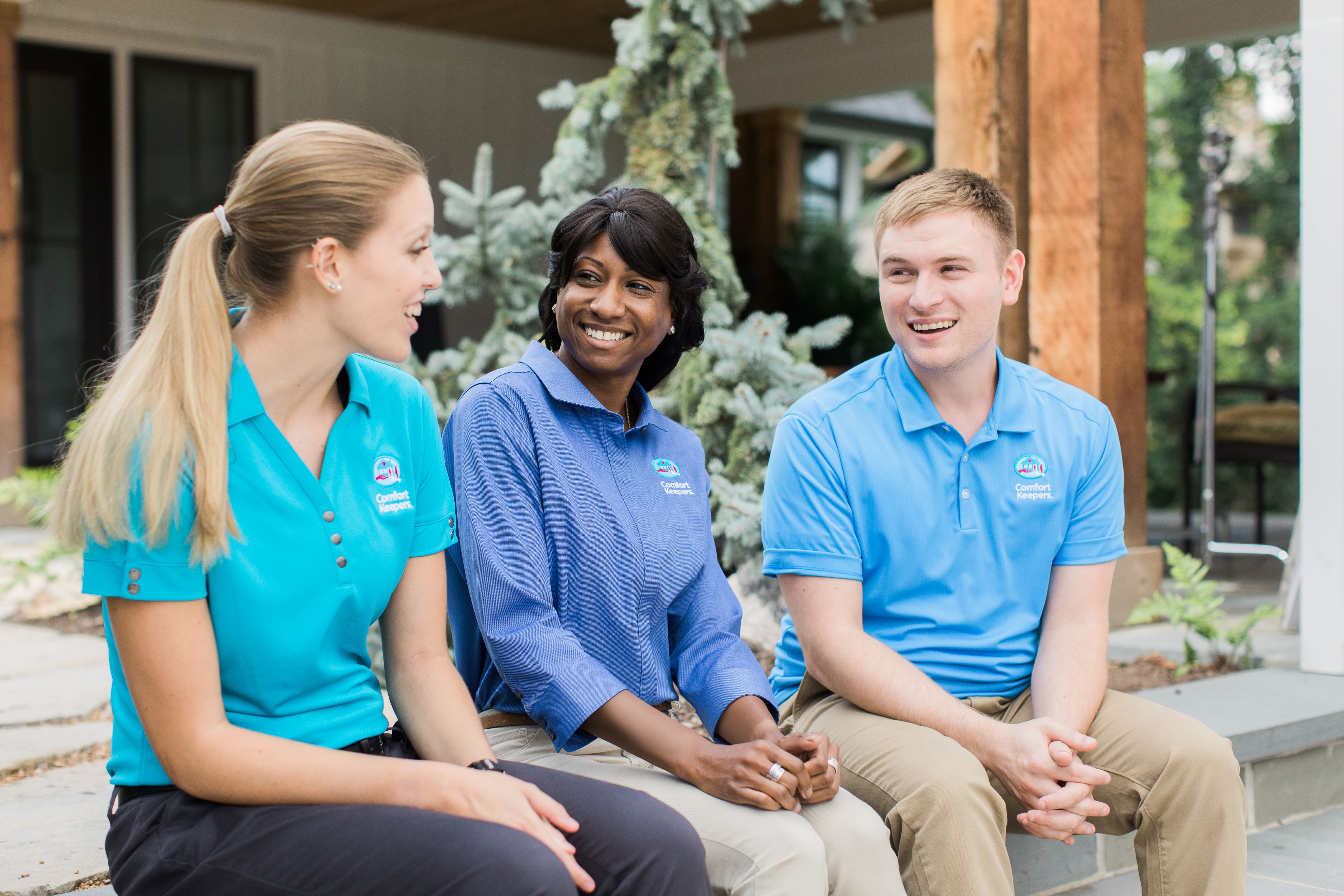 ---
Discover More About Our Comfort Keepers
Contact our Comfort Keepers staff now to learn more about how we can assist your family in Woodland, Sacramento, Davis, or the surrounding region. They would gladly answer any questions you may have regarding how we choose and train our caregivers. Our team can also arrange for a free, no-obligation consultation at the earliest convenience of your family. Or, if you are looking to become a personal care assistant with Comfort Keepers, we are hiring! To begin services or to apply, select one of the buttons below.