Comfort Keepers Home Care in Fond Du Lac, WI
Home Care & Senior Care serving Fond Du Lac, WI, and surrounding areas
Welcome to Comfort Keepers of Fond Du Lac, Wisconsin, where our Comfort Keepers family continues to elevate the human spirit! If you are looking for expert home care for seniors or older adults, look no further. For over ten years, we have provided senior care services throughout the Fond Du Lac, WI area. We strive to provide the best possible care to you and your family to continue to help seniors live independently in their own homes for a long time.
---
What Type of Senior Care?
Comfort Keepers offers customized senior care plans specific to the needs of your loved ones. Contact us to learn more about our particular old care plans.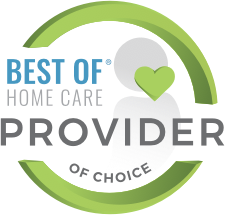 ---
Are you interested in becoming a Comfort Keepers Caregiver?
Our caregivers are the people at the heart of every Comfort Keeper business. They are the people who work as caregivers and help older people by giving their customers the unique Comfort Keepers brand of senior care. Comfort Keepers Services also has jobs for people who want to work in and manage offices, coordinate care for clients, or market the company. You can become a caregiver at Comfort Keepers, but if you want to work in the office, Comfort Keepers will help you get there.
See why so many have chosen Comfort Keepers as their career:
Flexible Scheduling
Competitive Pay
Rewarding Career Helping Others
Career Advancement Opportunities
Kick-start your career in HealthCare
Health Education and Care Training
---
Offering FREE IN-HOME CARE Consultations in Fond Du Lac, WI,
and surrounding areas
Comfort Keepers offers free home care consultations to ensure a good experience with our staff and expert caregivers. Our senior care consultations are essential to understand the care needed and ensure our team can provide the best possible care to you and your loved ones.
Our home care plans include various services and can be arranged for short-term or long-term care. We can work with your family and insurance provider to get you on track to provide high-quality support in your own home. Contact us today at (920) 212-8021 to learn more about how we can continue to elevate the human spirit.