Comfort Keepers Home Care in Fond Du Lac, WI
Home Care & Senior Care serving Fond Du Lac, WI, and surrounding areas
Welcome to Comfort Keepers of Fond Du Lac, Wisconsin, where our Comfort Keepers family continues to elevate the human spirit! If you are looking for expert home care for seniors or older adults, look no further. We have been providing senior care services throughout the Fond Du Lac, WI area for over 10 years. We strive to provide the best possible in-home care to you and your family to continue to help seniors live independently in their own homes for a long time.
---
What Type of Senior Care?
Comfort Keepers offers customized home care and senior care plans specific to the needs of your loved ones. Contact us to learn more about our specific senior care plans.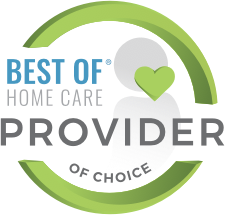 ---
Offering FREE IN-HOME CARE Consultations in Fond Du Lac, WI,
and surrounding areas
Comfort Keepers offers free in-home care consultations to ensure a promising experience with our staff and expert caregivers. Our in-home care consultations are important to understand the type of care that is needed and to ensure our team is able to provide the best possible care to you and your loved ones.
Our home care plans include a variety of services and can be arranged for short-term or long-term care. We can work with your family and insurance provider to get you on track to provide high-quality support in your own home. Contact us today at (920) 212-8021 to learn more about how we can continue to elevate the human spirit.
---
Coronavirus and the Elderly: How In-Home Care Can Help
Amidst the Coronavirus crisis, when staying at home and socially distanced is essential, it's important to keep seniors safe, reassured, active and cared for. We provide uplifting in-home care from the safety and comfort of home. Our caregivers can assist by shopping for groceries and necessities, cleaning, and providing transportation to medical appointments.
Comfort Keepers is all about Elevating the Human Spirit for clients, caregivers, and families. That has never been more important than now. During this time of social distancing, seniors may be socially isolated, in addition to being physically isolated. Comfort Keepers works to help seniors fight depression and loneliness, especially while remaining at home.