Comfort Keepers Caregiver Of The Month in Federal Way, WA
We are proud to honor a caregiver every month for their hard work and commitment
Our caregiver team is our most valuable asset. Those individuals who go out of their way to help seniors increase independence and lead happier, more fulfilled lives are the life force of our company. Every month, we choose a Caregiver of the Month from our outstanding senior home care staff of uplifting, dedicated caregivers of Federal Way, WA. We like to honor those who are reliable, trustworthy, punctual, and, most of all, caring. They are those who go above and beyond for their clients while providing exceptional senior home care service. 
No matter what their specialty may be, these senior home care experts have given life to the Comfort Keepers ideal of interactive caregiving – they have transformed caregiving into an experience of hope for everyone involved. These men and women are true Comfort Keepers and we thank them for their continued dedication. We love that our caregivers are always willing to go the extra mile to put a smile on the face of their clients.
---
August 2020 - Beth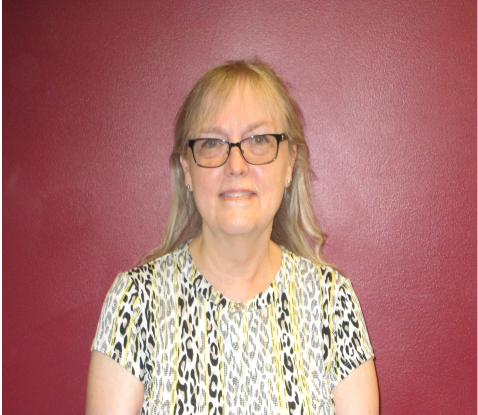 Our Caregiver of the Month for September 2020, is Beth H.  She has worked for Comfort Keepers for about a year.  Beth is very dedicated, with a heart for caregiving.  She acquired her passion for caregiving as a young girl.   Her older brother was disabled, her dad took care of his father and Beth took care of her mother.
She enjoys working for Comfort Keepers because it seems very personal.  She enjoys caring for her clients and said, "Clients are so sweet and they feel like they are part of the family."
Beth has lived in Texas, Colorado and Washington State, but has traveled to many European countries.  Her son just returned from the Country of Georgia and had to stay a month longer because of the Covid-19 Pandemic.  He met some other Americans who were stranded there, and they all rented an apartment for a month before he could come home.
Hiking is one of her hobbies, along with feeding people and spending time with life-long friends.  She would like to return to Italy someday, as well as travel to England and other European countries.
Because she worked in a dentist's office for many years, Beth believes she is able to be a calming influence on her clients.  Dental patients are often nervous and she applies her experience with them to her clients.
Thank you, Beth for being a part of our team.
---
July 2020 - Ruthie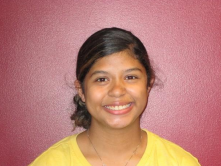 Our Caregiver of the Month for July has been dependable, respectful and a wonderful caregiver; and it is for these reasons that we are happy to honor Ruthie by calling her our Caregiver of the Month! 
Ruthie was born in Tacoma, WA. Ruthie enjoys reading and writing. She's always looking for her next favorite book. 
Her goal is to continue her education and become a Physician's Assistant. She is most proud of paying for her CNA training all by herself. Her favorite memory is going to Universal Studios with her family and riding the incredible Hulk ride with her sister. 
Her life was influenced the most by her younger sister, who is always determined and does her best, no matter what happens. Some interesting facts about Ruthie are she was adopted at the age of 11 and has only been to 3 states other than Washington. Her mission in life is to spread joy wherever she goes. 
Ruthie would like to be remembered for being happy and helping people. Before becoming a caregiver, she worked at Chick-fil-A. She decided to become a caregiver because she enjoys helping and seeing the happiness she brings. 
Ruthie appreciates Comfort Keepers because of how flexible the office staff are, always trying to work with you. We value the contribution Ruthie brings to our team and are happy that she is July's Caregiver of the Month!
---
May 2020 - Brouk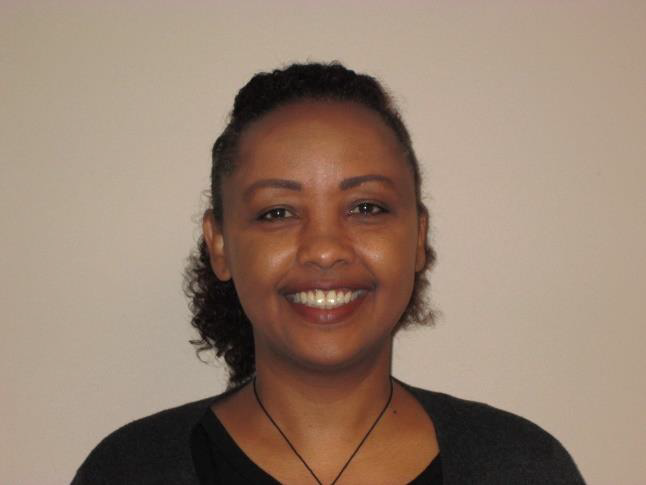 Our Caregiver of the Month for May has worked at Comfort Keepers for 8 months. Brouk has been dependable, respectful and a wonderful caregiver; and it is for these reasons that we are happy to honor her by calling her our Caregiver of the Month!
Brouk was born in Ethiopia and moved to the United States in 2013. She lived in Dallas, Texas for 4 years, and in 2017 she moved to Washington. She loves Washington, especially the weather, but she does miss Ethiopia sometimes. Her hobbies include watching movies and traveling.
Her goal in life is to be able to open an adult family home and be able to take care of more people in need. Her favorite memory is of her wedding and honeymoon; for her honeymoon she spent time in Kenya and Dubai, where she loved seeing all the history and learning about the different cultures.
She would like to be remembered for being generous and helping everyone she can. Before becoming a Caregiver, she was a machine operator for a newspaper. She decided to become a caregiver after watching the satisfaction her sister got from it. Brouk says that caring for seniors is the best thing she ever did and would like to do it for the rest of her life.
Brouk appreciates how respectful and sweet the staff of Comfort Keepers is. We truly value the contribution she brings to our team and are happy that she is May's Caregiver of the Month!
---
April 2020 - Sarah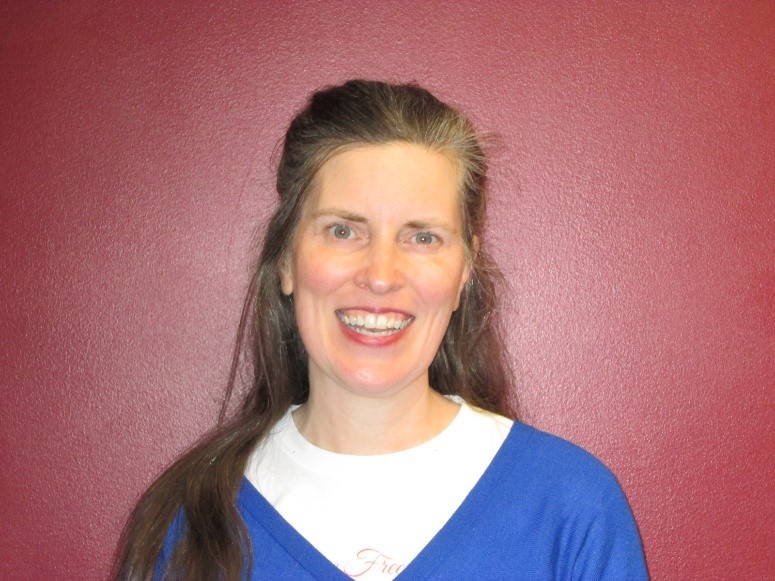 Our Caregiver of the Month for April is Sarah C. She has been reliable, thoughtful and dedicated. Sarah's client says "Sarah is by far the best caregiver we have had. She's a special one, I wish we had found her to start out with! I just think she is exceptional."
Sarah's favorite memory is of her honeymoon following the Lewis and Clark trails, staying in tents and historical hotels, and she especially loved kayaking the Missouri river. Sarah's life has been most influenced by her mother. Sarah describes her mother as a wonderful, calm, and gracious woman, that welcomes anyone in need with open arms. One of her favorite memories of her mother was coming home from school every day and watching I Love Lucy together. 
Sarah would like to be remembered for being caring and encouraging. Before becoming a Caregiver, Sarah was a Book Illustrator and Para Educator Assistant.  Sarah decided to become a caregiver because as long as she can remember, she has been taking care of people and she really enjoys it. She grew up going to the senior center every Sunday and would listen to her mother play piano for all the seniors. 
Sarah appreciates Comfort Keepers dedication to matching her with clients that share her interests and personality.  We value the contribution Sarah brings to our team and are happy that she is April's Caregiver of the Month.
---
March 2020 - Jacquiline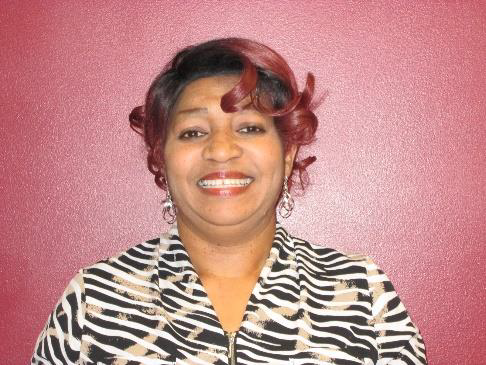 Jacquiline grew up in Kenya and has only been in the United States two years. She came to work and have a better life; she left family behind but has a daughter in another state. Jacquiline was a caregiver in Kenya and cared for her aging mother. So, it was only natural to continue her caregiving career in the United States. Caregiving is quite a bit different in the USA. Jacquiline appreciates the quality training offered and the equipment we have available such as the Gait belt.
Jacquiline has not traveled much and would like to see other states. However, she is surrounded by friends who she greatly appreciates and spends most of her time in their company.
Humble, respectful, and kind are words Jacquiline used to describe herself. Comfort Keepers appreciates her experience in caregiving and gentle nature. Being patient with your client is what Jacquiline feels is one of the most important aspects of caregiving. In the future, Jacquiline would like to go back to school to become a nurse working in geriatrics.
---
February 2020 - Susan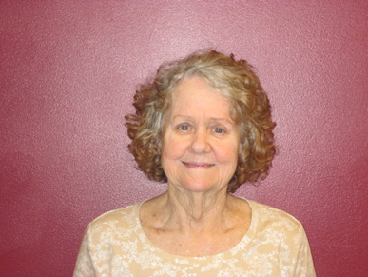 Susan R. has not worked very long with Comfort Keepers, but she is so appreciated by the office staff and her clients. Susan moved from Southern California to the state of Washington about 40 years ago. She and her husband wanted to get away from the traffic in California and moved to a mini farm in Spokane. Susan raised three children then moved to the Seattle area to be close to them.
Susan loves to travel. She has been to over 40 states, Canada, and Mexico. New Orleans, Louisiana would be the first place she would visit because of the history and food offered. Susan is also a gourmet cook! Her family especially enjoys all her delicious Mexican meals she prepares. She is known as happy, flexible, and always willing to help to all those who love her. 
Listening to what the family and client is saying is such an important part of caregiving according to Susan. Interacting with family and clients in order to really get to know them is what she loves. Susan has a true gift in the way she can communicate to those hardly able to speak and with severe dementia. She has a great understanding of what it takes to reach her clients at a level they can communicate with her. 
Susan appreciates Comfort Keepers for the careful placement of caregivers in jobs. Comfort Keepers appreciates her dedication and exceptional care she provides.
---
January 2020 - Jacki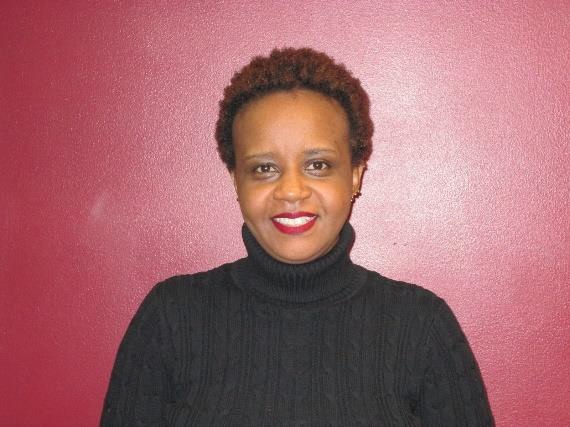 We always enjoy honoring those caregivers who are extremely reliable and knowledgeable in the area of caregiving. Jacki is someone who exemplifies these qualities. Comfort Keepers is excited to recognize Jacki K. as our first Caregiver of the Month for the 2020 year!
Jacki was born and raised in Kenya. She came to the United States in 2016 and married shortly afterwards. Jacki loves to golf; she owned her own travel agency in Kenya which allowed her to golf three to four times a week. Jacki also loves to travel. She has already been to twenty-three states. However, Seattle remains her favorite place.
Next year, Jacki will be working on getting her Bachelor of Science in Nursing. She is so thankful for the support from a friend who is a nurse for encouraging her to make this dream come true.
It is so obvious to those around Jacki that she just loves what she is doing. Jacki would like to be remembered for making a difference with those she has contact with. Her friends know that she is there to help whenever needed. Her clients appreciate her devotion and ability to make them as comfortable as possible.
Jacki expressed the difficulties of being a caregiver, but also mentioned that she appreciates the support Comfort Keepers gives. She appreciates knowing that there is always someone from the office to take her call and requests. Caregiving has taught Jacki patience; "I love this job. It is the most challenging yet rewarding."
---
December 2019 - Naomi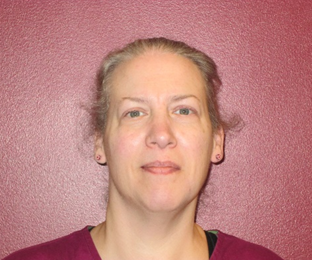 Naomi is our December Caregiver of the Month. Born in Seattle, Naomi moved all over Washington state. Her favorite thing to do is research online. As an avid reader, Naomi loves to read crime and true-life stories. The thrill of paying attention to details to discovering the why's and how's of each exciting case gives her great enjoyment.
Naomi has not had an easy life, but it has made her stronger. She was put into foster care at the age of seven. Naomi was relieved, as a few years later her dad got full custody. Naomi's dad has been such a positive and strong influence in her life.
Naomi has been care giving since 2006 when a friend suggested it would be a good fit for her. She got her Nursing Assistant Certification a few years later. Comfort Keepers appreciates Naomi's quiet calm demeanor. "This is my calling." Her compassionate, thoughtful willingness to just help others shows in her attitude and character. Her clients appreciate her gentle caring heart and are grateful the care they receive.
---
November 2019 - Mary Ann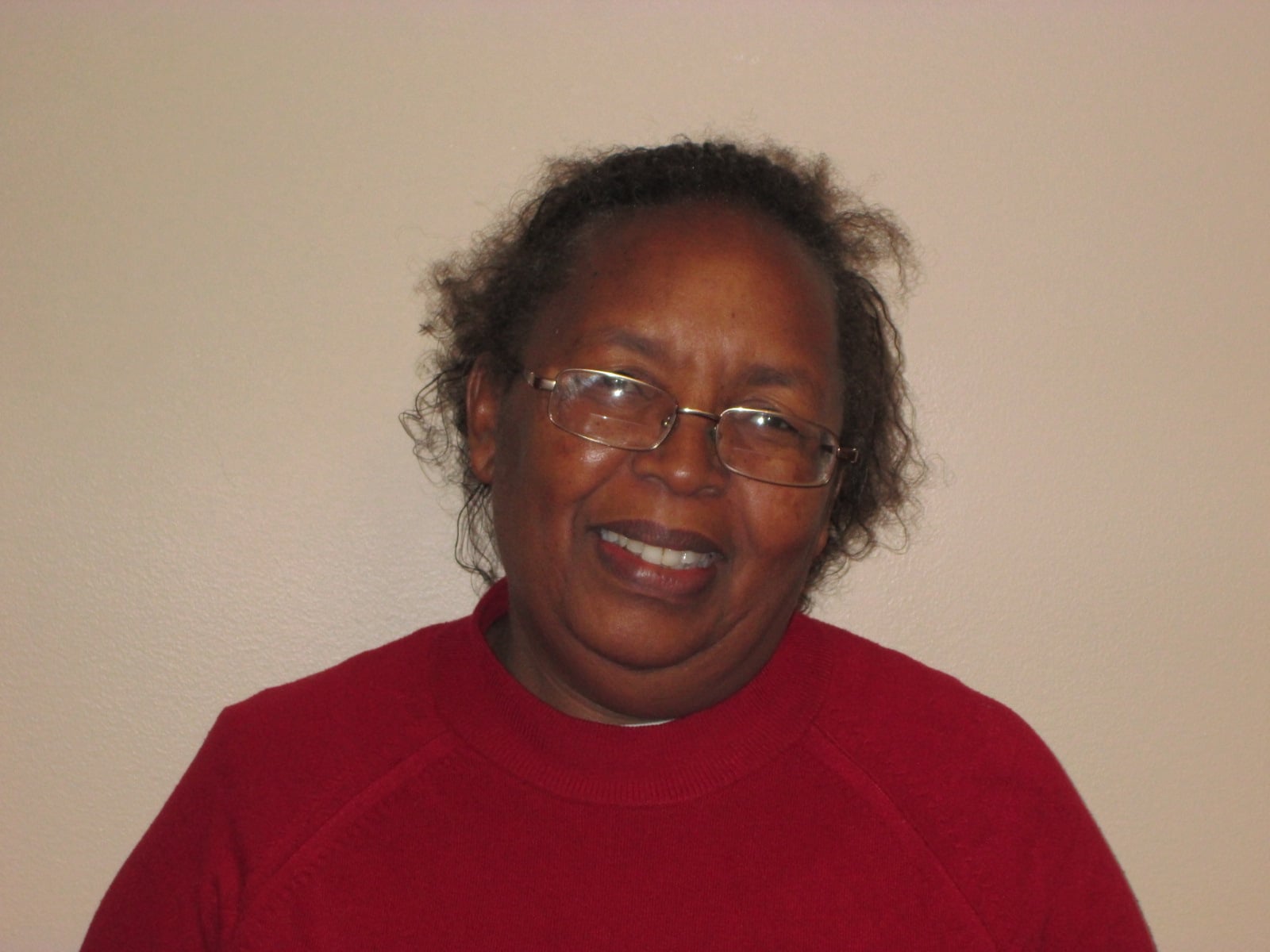 Comfort Keepers is proud to have Mary Ann as our November Caregiver of the Month. Mary Ann grew up in Kenya and came to the United States about ten years ago. She has been working with Comfort Keepers for the past three years. It does not take long to see the love and compassion she has for others; Mary Ann always has a smile on her face!
We appreciated her positive attitude and calm quiet presence. Mary Ann's past has made her into the determined and strong woman she is today. She lost her husband several years ago. In addition, coming to the United States challenged her to learn a new language and culture. Being a mother is what she is most proud of; Mary Ann has five children and four grandchildren. Making someone's life happy and a little bit better is Mary Ann's goal.
Every day is a learning process." She has learned quite a bit from each client and feels that it is a comfort to know that God has a plan for each of their lives. She knows that she is in their life for a purpose. "I am a Comfort Keeper. I give them comfort and make their lives comfortable." Mary Ann definitely has a heart for other sand wants to do the best she can to meet their needs and make each of them feel special. We know that her clients are well taken care of!
---
October 2019 - Grace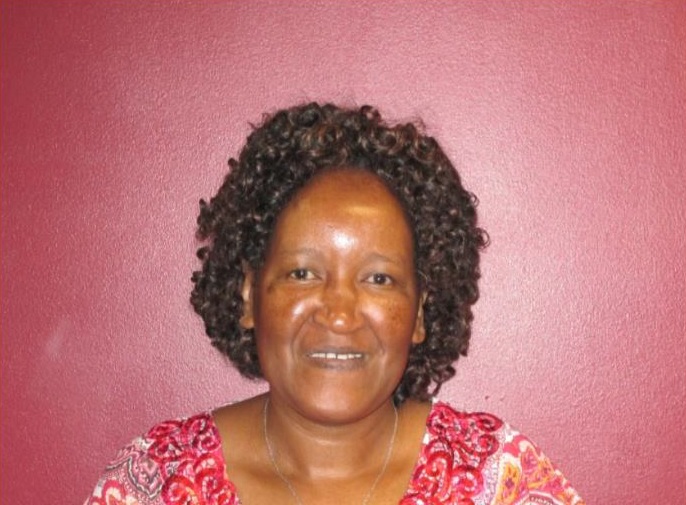 Comfort Keepers is happy to announce Grace N. as the October Caregiver of the Month. Grace grew up in Kenya and moved to the United States about five years ago. In Kenya, she was a teacher. However, after taking care of her elderly father, she was motivated to become a caregiver. When we think of Grace, words like reliable and dedicated come to mind. Grace's first client with Comfort Keepers was a difficult case. Nevertheless, she continued being a wonderful caregiver giving much needed support and comfort.
Grace's mom had quite an impact on her. Her mom was well known in the area they lived in as the woman who helped others even at her own expense; she just had a heart for people no matter how they treated her. This example of her mom molded her into who she is today. Even Grace's friends know they can rely on her and feel she is a true friend always showing kindness and a desire to live in peace. Grace wants to be remembered as someone who keeps promises and who offers the best care to anyone who needs it.
We greatly appreciate Grace for her great care and dedication and are pleased to award her as the Caregiver of the Month for October.
---
September 2019 - Samantha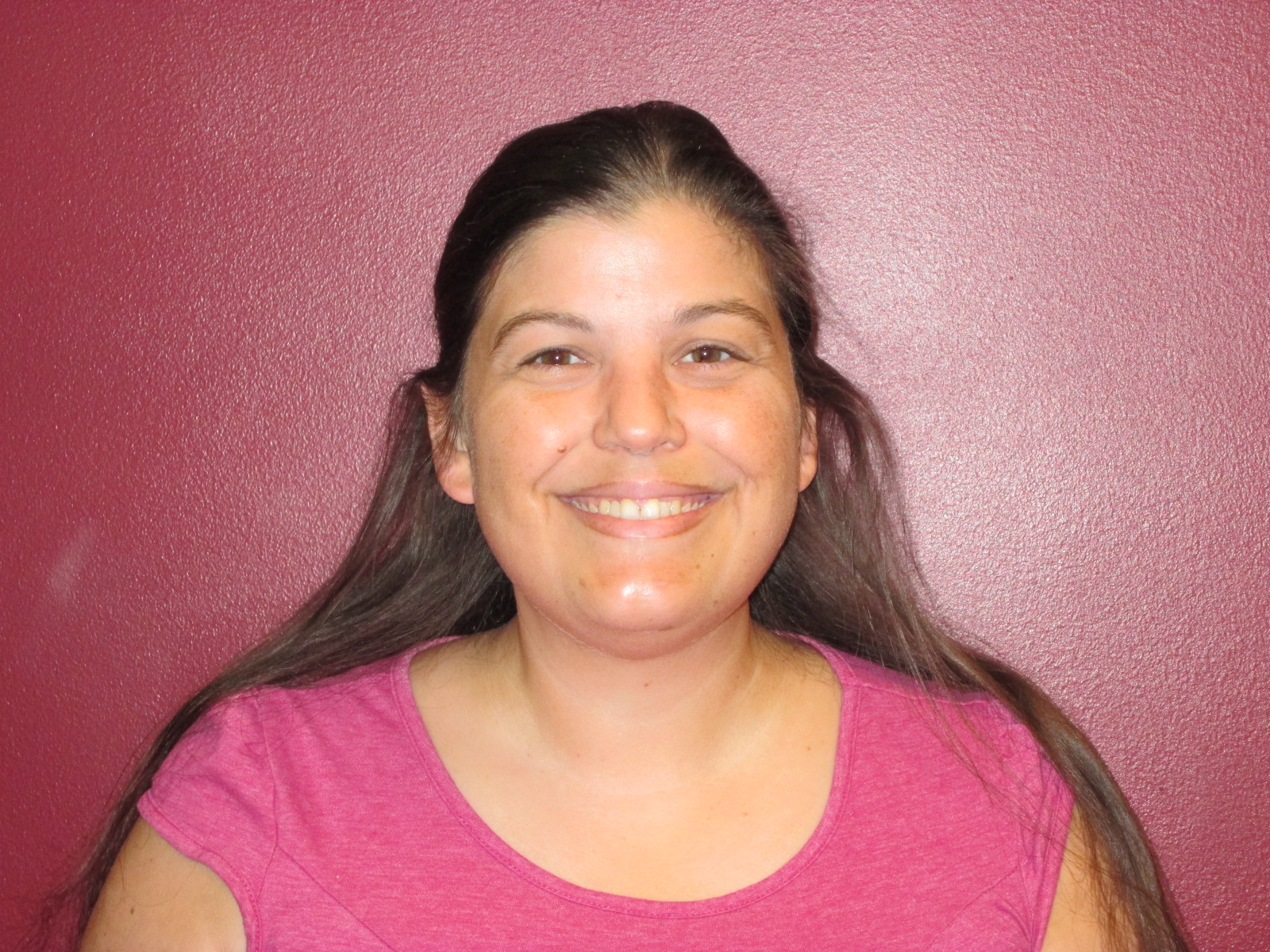 Our Caregiver of the Month for September is Samantha S., a loyal and dedicated caregiver whose drive and passion makes her a great employee and a fantastic caregiver! While her skills and knowledge could make her a good fit in many different careers, her life has brought her to this point right now as a caregiver and we are thankful to have her on our team.
Samantha grew up in San Diego and spent her later childhood moving up the state of California until she finally ended up in Washington around 2012. She is happy to be here with her extended family and values the time she got to spend caring for her uncle and grandfather, which is what brought her up here in the first place. In her spare time, Samantha (with her husband!) enjoys "working" at Renaissance fairs and attending ComicCon. They also have a sweet new puppy they have lots of fun playing with!
The accomplishment that Samantha is most proud of is her contribution to the success of her younger brother; he is autistic, but with Samantha's help, was able to progress from being non-verbal as a child to graduating high school on time with his peers from regular education. This experience has made a huge impact on Samantha's life, as well as taking care of her family members. Her grandmother's death when she was 11 also marked a major milestone in her personal development; showing that family is vital to Samantha.
Samantha has a few interesting facts about herself that she shared with us: she has a partially formed iris in one eye, she's been taking care of people since she was 3 years old, and she can't cook for less than 6 people. We'd all like to invite her over to our houses to cook after hearing that! She and her husband had an adventure last year on her birthday trip to the Peninsula; unexpected surprises when it came to their accommodations and losing the trail while hiking made that trip an unforgettable one!
Samantha would like to be remembered for being kind and loving; and being someone who makes others happy. She uses that motivation to bring joy to her job as a caregiver, which she enjoys because of the one-on-one attention she can give clients. She appreciates home care because she can give 100% of her attention to her clients and she likes working for Comfort Keepers because we have been so accommodating of her personal and school schedule. We so appreciate Samantha and all the great care she provides as a Comfort Keeper caregiver and are happy to honor her as September's Caregiver of the Month!
---
August 2019 - Wanda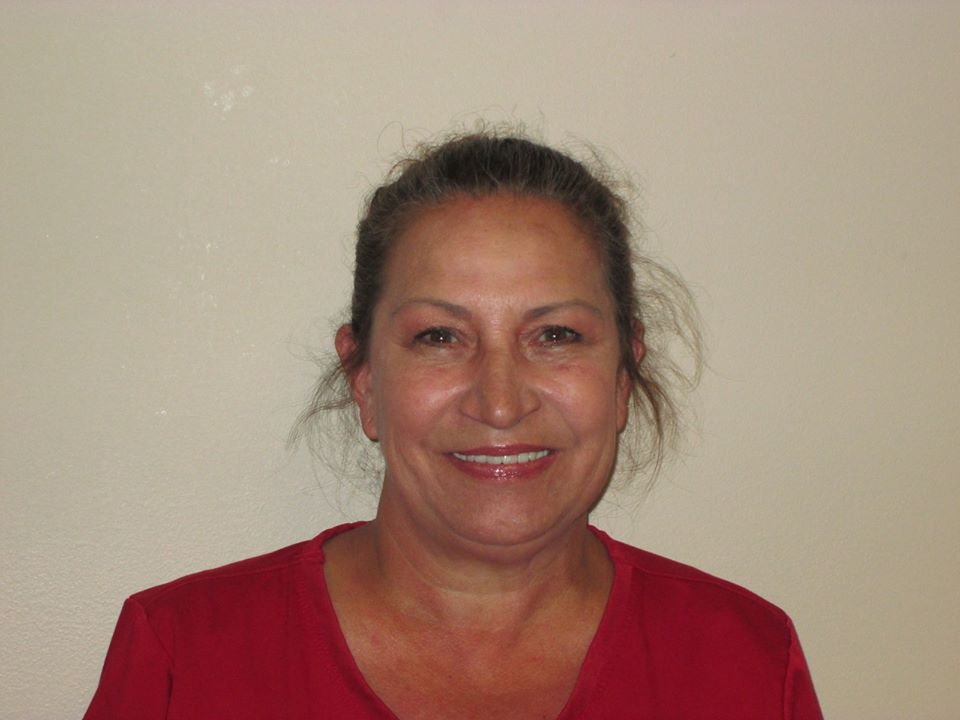 Our Caregiver of the Month for August has been one of our most consistent, reliable and proactive team members—Wanda D.! Wanda's skill, care and heart for her clients are some of her greatest assets and make her a great addition to the Comfort Keepers team. Although the cold of the Pacific Northwest is a hard adjustment after living in Oahu for most of her life, she has grown to love this area for its unique beauty. Wanda has lived in this area for almost 4 years with her daughter and looks forward to visiting Hawai'i again soon to meet her first granddaughter. 
When she isn't caregiving, Wanda likes to read, go to movies, and play volleyball. After 20 years of playing the sport, she likes staying active and engaging in competitive activities. Her drive to keep moving gives her an edge when caring for her clients—she is a hard worker with a desire to succeed and do well. Both her clients and their families deeply value Wanda in this regard as they know it goes a long way toward keeping them safe and comfortable in their own homes. 
One of Wanda's greatest accomplishments is going to a Japanese school and graduating with good grades. She knows Japanese fairly well (although is not fluent) and her ability to learn many different things has served her well. She is honest, trustworthy, and compassionate; her friends appreciate her great sense of humor and find her to be a fun person to be around. 
Through her experience playing volleyball, she learned teamwork and endurance; both qualities make her stand out as a caregiver as well as an individual. Wanda would like to be remembered for being a loving person and we are sure she will, as she loves her clients so well. Wanda enjoys getting to meet people and learn more about them through her work as a caregiver with Comfort Keepers. Fulfilling their needs and building a relationship with them brings her joy and confirmation that she is exactly where she should be! We are thankful to have Wanda on our team and to be able to honor her as August's Caregiver of the Month!
---
July 2019 - Kristy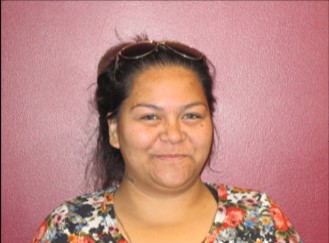 Our Caregiver of the Month for July is someone who has caregiving written into the deepest part of her soul; who is caring, kind and beloved by her clients—Kristy B! From the moment Kristy started as a Comfort Keeper, she has been a valuable asset to our team and we are happy to honor her this way in July.
Kristy was born in Kauai but moved to the Pacific Northwest when she was 5. However, she's never lost her connection to Kauai and regularly visits family there every couple of years. She loves staying connected to others through social media, and expresses her artistic side through drawing, playing the ukulele, and braiding hair. Her greatest accomplishment is working hard to support and raise her son as a single mom; in fact, learning that she was capable of doing just that was a life-changing event for Kristy.
Kristy is extremely artistic but also a tomboy at heart. She likes dressing up but also enjoys many different video games (which she plays with her son—mother/son bonding!). Recently she spent some time in Spokane at a family wedding which was quite the adventure!
For Kristy, family comes first; she is part of a large, loving family who all care for each other. She lives in a house with four generations and this close-knit culture is part of her philosophy on caregiving. Caring for others is a part of who she is and what she does on a daily basis and her ability to make others comfortable is a huge asset in her work as a Comfort Keeper.
Kristy would like to be remembered for her kindness and that she is always there for others. Her friends would already say she has achieved this; they would describe her as generous, giving, and always going above and beyond for others. She jokes that she is prepared for everything and has quite the stockpile of anything you might need in her purse at all times. This is connected to why she likes being a caregiver—she feels this is a calling, that it represents who she is at her core.
Kristy also appreciates working for Comfort Keepers because she has seen the difference that working here makes—she feels strongly that we are all about the wellbeing of both our clients and our caregivers. We appreciate HER and her kind words and are so grateful to call her July's Caregiver of the Month!
---
June 2019 - Angie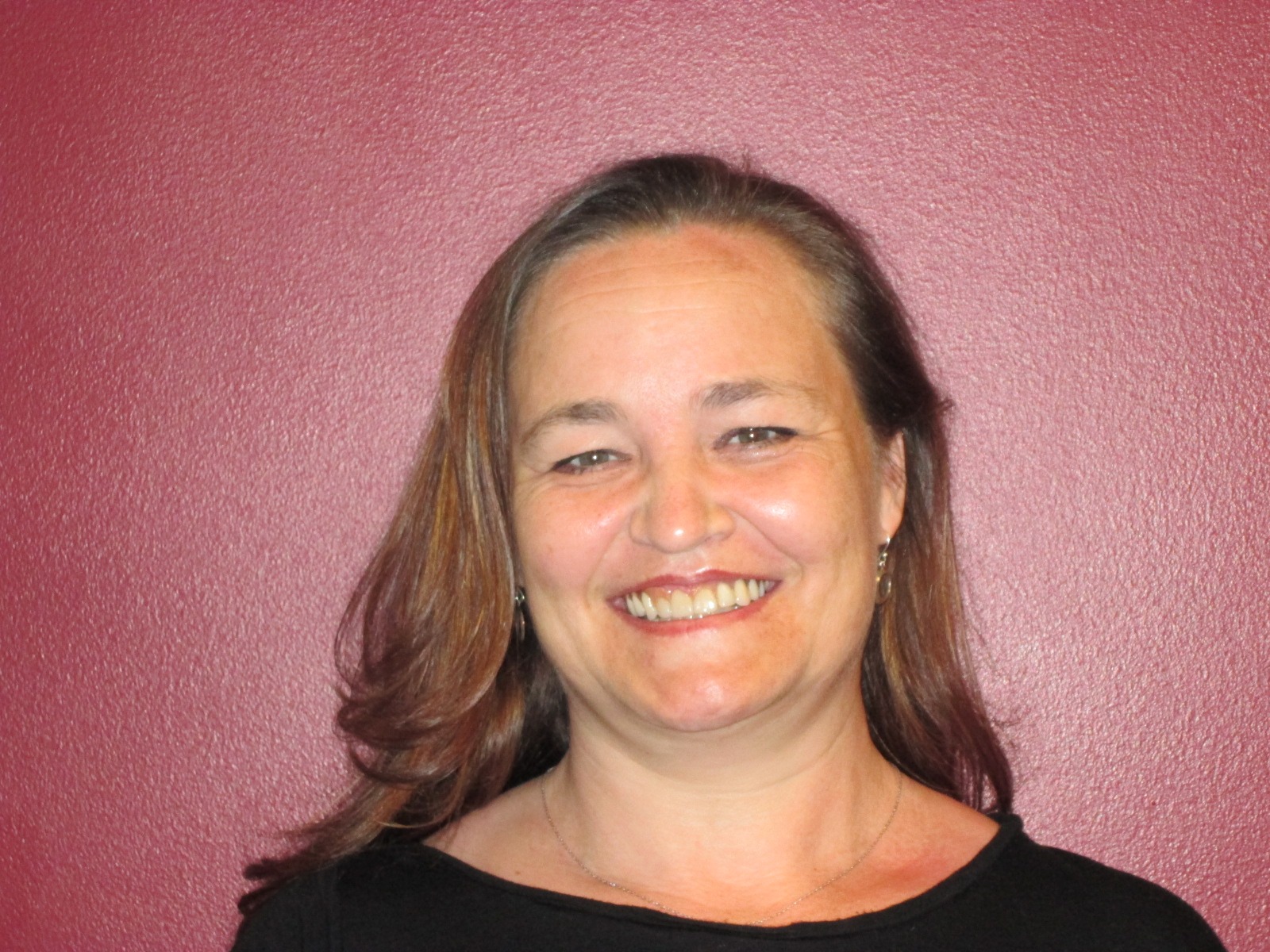 Our Caregiver of the Month for June is a confident team member with lots of caregiving experience: Angie R! Angie is a caring, faithful employee who sticks with her clients and is always trying to find the best way to serve them.
Angie is a self-described go-getter and a determined advocate for her clients. She loves her job and the fact that she can make a difference in seniors' lives through her work. In fact, her experiences as a caregiver at 15 made her who she is today and set her on her current path of caring for the elderly. During her work as an adult family home owner, an assisted living employee, and a caregiver for in-home care, Angie has learned that everyone needs someone else; if it's not for things like personal care or help getting around, it's for companionship or a shoulder to lean on.
Angie would like to be remembered for being compassionate and for who she is when she cares for others; "I am 100% my true self when I am caregiving," she told us. Her friends consider her outgoing, trustworthy and likeable—all traits that make her a great caregiver and employee! Angie's favorite thing about working with Comfort Keepers is both how we run our company and the fact that she has such amazing clients she gets to care for. We truly appreciate Angie for who she is and what she means to all her clients here at Comfort Keepers--it makes us grateful to call her June's Caregiver of the Month!
---
May 2019 - Sharon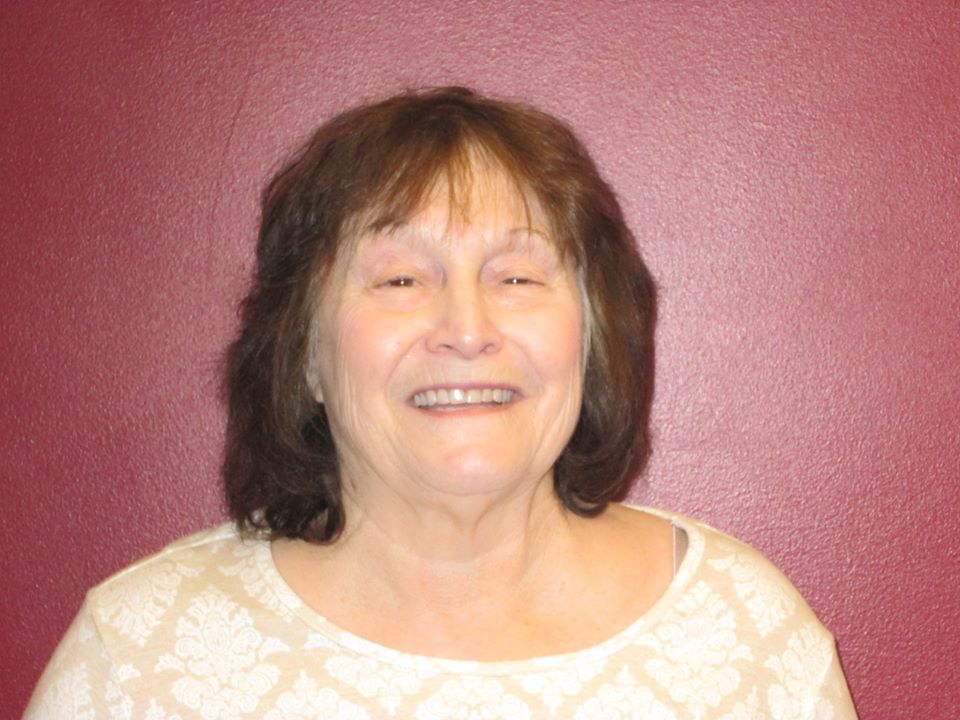 Our Caregiver of the Month for May is a long-time employee, Sharon N. Sharon has been a loyal, dependable caregiver for all of her clients. She has stuck it out through some difficult situations and has also shown extreme kindness and care for all her clients; and it is for these reasons that we are happy to honor her by calling her our Caregiver of the Month!
Sharon is most proud of the fact she finally realized what she wanted to do—work with the senior population. And she loves it! She has found her niche and a purpose that is life-giving. That attachment and connection to others is what she loves about her job.
In her work with Comfort Keepers, Sharon has been impacted most by the friendships she has made and knowing that she has made a difference each day she is with her client. She tells us it's a good feeling to know that she is bringing compassion, comfort and warmth to her clients' lives! Her clients agree and we do too; we value the contribution Sharon brings to our team and are happy that she is May's Caregiver of the Month!
---
April 2019 - Pat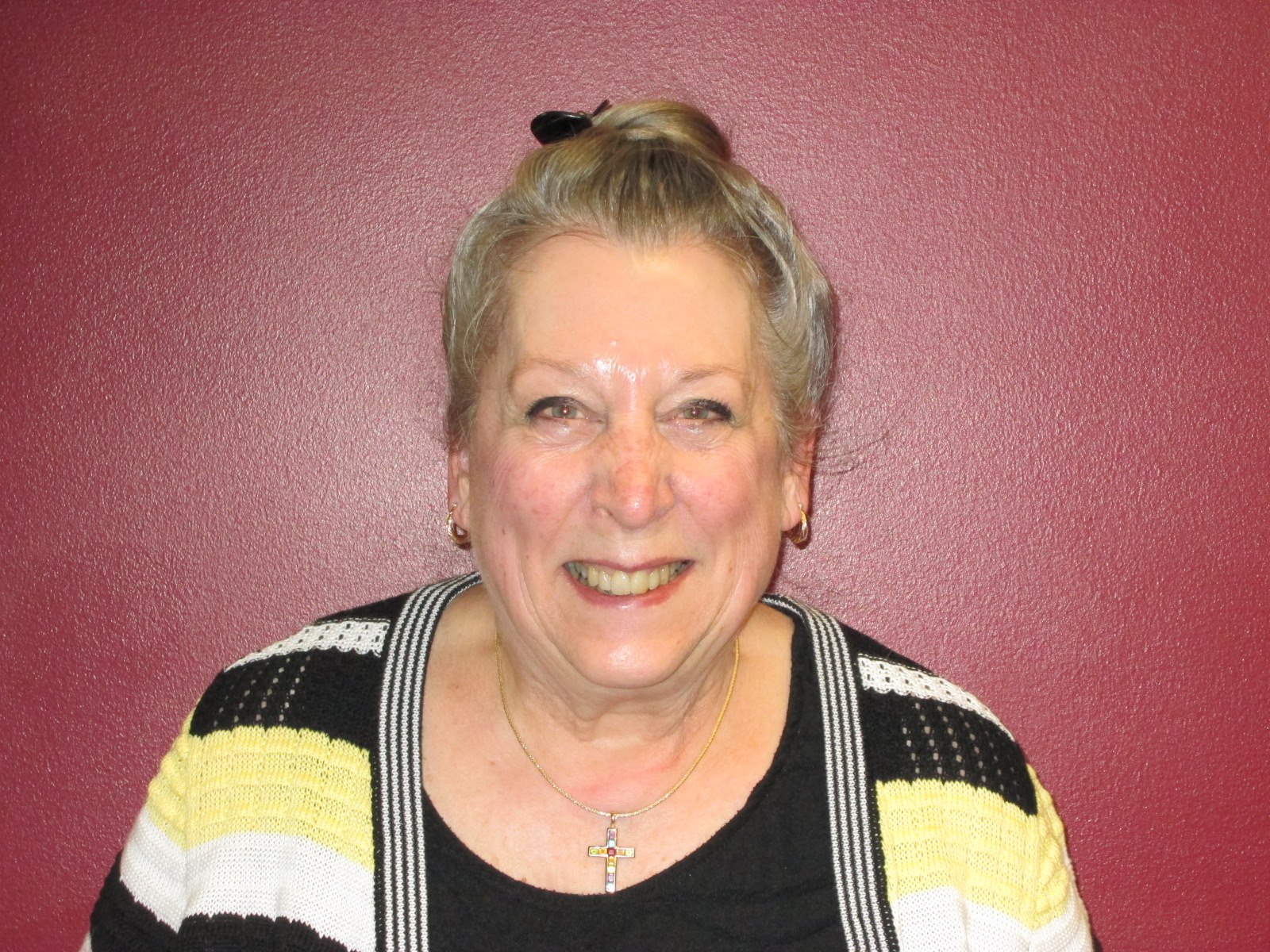 Our Caregiver of the Month for April 2019 is one that has demonstrated a heart of compassion for her clients and is such a reliable, steady person. She has won over many clients with her gentle way of listening and her ability to see people's true needs and speak straight to their hearts. We are very excited to introduce Pat F. as our Caregiver of the Month!
Pat's sense of accomplishment is not just measured by gaining a certain status or playing a particular role, but mainly in her personal growth. Pat uses her servant's heart and a deeper knowledge of herself to benefit her clients and their families.
When Pat reflects on her life and what made her who she is today, she credits that to the journey she and her family have been on; sometimes difficult, but always a time of learning and growth. She would like to be remembered for having changed people's lives through her interactions with them, and for walking alongside them so they see Jesus. Her mission in life is to be able to comfort others and care for them in their times of need.
Pat likes caregiving for Comfort Keepers because of the other staff here; she finds them to be genuine and friendly, both inside and out. She also really enjoys getting to know her clients and being involved with their lives. Pat has been a valued member of our caregiving team here at Comfort Keepers and we are very happy to call her April's Caregiver of the Month!
---
March 2019 - Cristal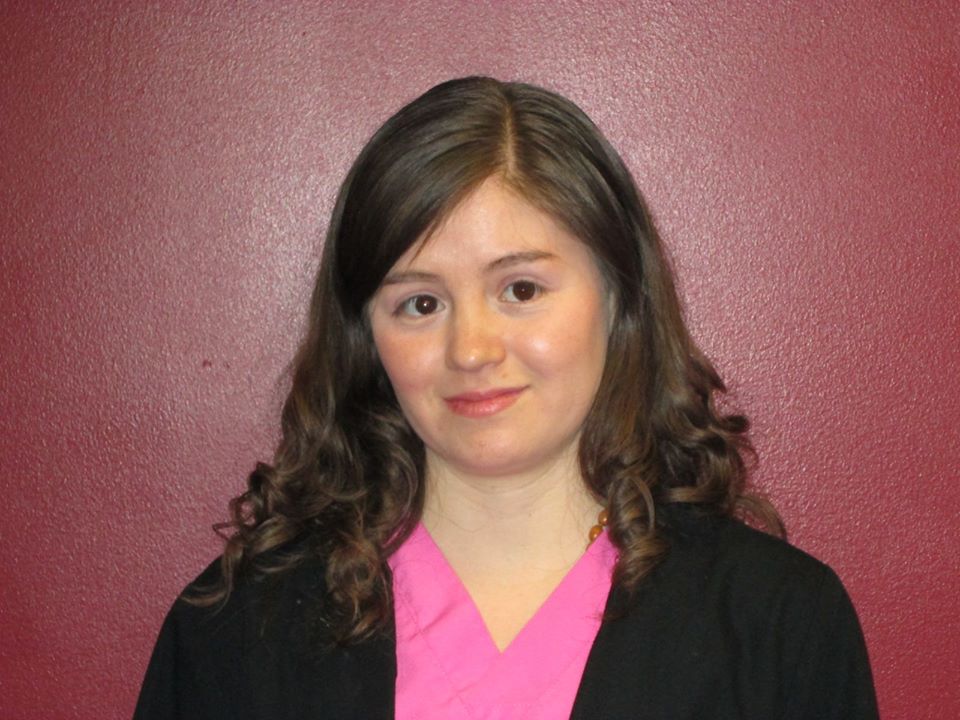 One of the traits we really appreciate seeing in our top caregivers is the desire for growth and learning. That trait is embodied best by our Caregiver of the Month for March—Cristal C. Cristal is young, driven, and passionate about helping others. Her dedication to serving her client (she made it to her shift both days during the snowpocalypse!) makes her stand out and we are proud to call her March's Caregiver of the Month.
Cristal moved to the States from Mexico when she was 14 and dedicated herself right away to learning English and working hard in school. She got her CNA and is currently pursuing her dream to become an RN; despite spending a lot of time traveling back and forth from Mexico, she also found her own way to become independent and be able to support herself.
Some of Cristal's favorite things include learning new things, reading (she really loves reading books about science and biology), and taking care of people. She prizes her ability to live independently and forge a life for herself with her new husband. Her favorite part about working with her clients at Comfort Keepers is finding ways to make them happy. The smiles she sees on their faces make all her hard work worth it! We are so grateful to have someone like Cristal on the Comfort Keepers team and we are equally grateful to have her as Caregiver of the Month!
---
February 2019 - Judy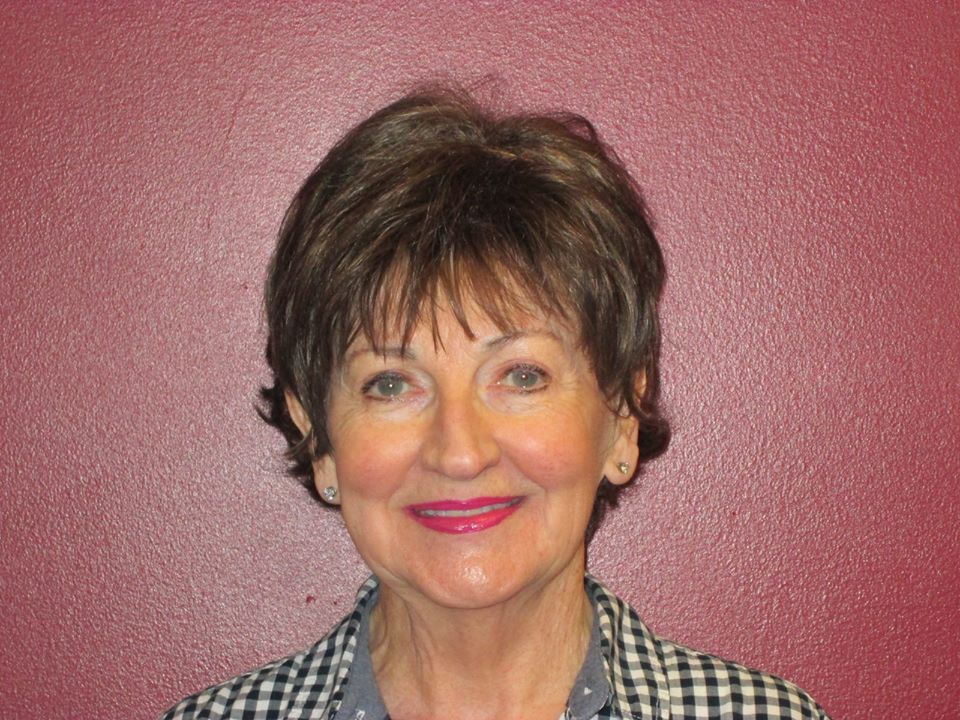 We are very blessed to have so many different personalities and temperaments on our team of caregivers; and Judy D. is a prime example of one of the many who are warm and nurturing. Her inquisitive mind and active listening skills put her clients immediately at ease with her and give her the ability to build trust and a relationship with them. It is for these reasons, along with others, that make her an ideal person to be called February's Caregiver of the Month!
The most recent highlight for Judy is a family cruise they took to Alaska; she loves going on cruises and has been on several. She also really enjoys reading and was actually inspired to try caregiving after reading a book on the connection between physical illness and loneliness and isolation. She has always enjoyed building relationships with others and connecting to them on a very personal level and her position with Comfort Keepers gave her the chance to do that with seniors in our community.
When Judy reflects on her life, she counts choosing the right husband and raising 3 beautiful daughters as her greatest accomplishment. Her life seems filled with celebrities—she has been to Bing Crosby's house (her dad knew him from the war), her second daughter was Miss Washington USA in 1987, and her great-uncle won an Academy Award for his work as a prop manager on the set of To Kill a Mockingbird.
Judy really wants to be known for being a good and kind person, wife, friend, grandmother, neighbor, caregiver, mother, and (hopefully someday!) great-grandmother. She likes working for Comfort Keepers because she sees the office as a great model of leading by example; the heart we all have for seniors trickles down to how our caregivers treat our clients and how they feel about working here. We are so thankful for the kind words and for the enormous blessing Judy is to our team here at Comfort Keepers! Thank you, Judy, and congratulations on becoming February's Caregiver of the Month for 2019!
---
January 2019 - Georgann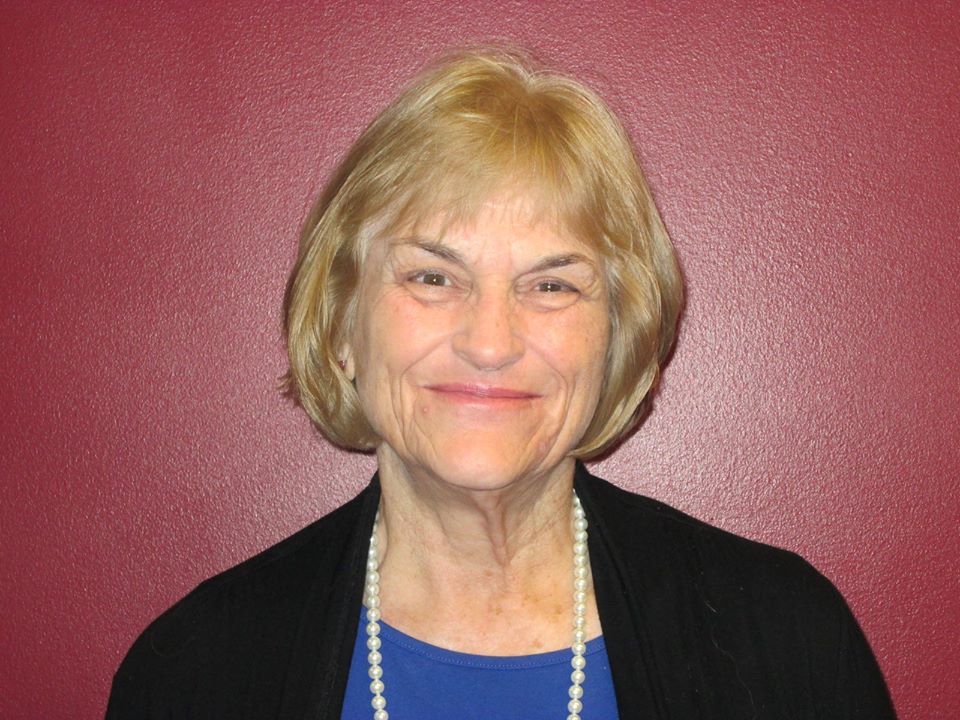 We always enjoy honoring caregivers who are both caring and extremely reliable—and Georgann P is definitely one of those! As a caregiver with Comfort Keepers for many years, Georgann embodies a warm spirit that is comforting to any and all of her clients. We are very glad to have her be the first Caregiver of the Month for 2019!
Georgann is quite the traveler; although born in Oklahoma, she spent her childhood from 2 years old on in Roswell, New Mexico; then on to California, Florida, Hawaii, Guam, Kansas and then back to Roswell. As an airplane mechanic in the military, her father had to move around a lot with their family. And she continued the theme—as an adult, she lived in New Mexico, Texas, back to New Mexico, back to Texas and finally ended up in the great state of Washington a few years ago. While also being an experienced caregiver (she ran a daycare out of her home for 7 years), Georgann has also pursued higher education by getting her Master's in Christian Education.
For fun, Georgann enjoys going on trips, going to movies, and just being with her family and loved ones. Her last adventure was visiting 14 states in one month, where she visited places like the Mormon Tabernacle; Branson, Missouri and Tulsa, Oklahoma. Georgann's friends would describe her as loving and a peace-maker; two traits that are also what she wants to be remembered for. Her clients feel the same way about her, and she seems well on her way to leaving kindness and peace as her legacy.
Part of what has made Georgann who she is was her exposure to many different cultures in her lifetime; she went to school in Guam, Hawaii and many diverse parts of the continental United States. She is most proud of the hard work she put in to be able to make it through seminary. What she likes most about being a caregiver is fulfilling her love of helping others, and being able to keep her clients feeling comfortable and at home—she spends a lot of effort making sure her current client is surrounded by nice, familiar things. Both her client and Comfort Keepers are very lucky to have Georgann on our staff and we can gratefully call her January's Caregiver of the Month!