Comfort Keepers Caregiver Of The Month in Federal Way, WA
We are proud to honor a caregiver every month for their hard work and commitment
Our caregiver team is our most valuable asset. Those individuals who go out of their way to help seniors increase independence and lead happier, more fulfilled lives are the life force of our company. Every month, we choose a Caregiver of the Month from our outstanding senior home care staff of uplifting, dedicated caregivers of Federal Way, WA. We like to honor those who are reliable, trustworthy, punctual, and, most of all, caring. They are those who go above and beyond for their clients while providing exceptional senior home care service.
No matter what their specialty may be, these senior home care experts have given life to the Comfort Keepers ideal of interactive caregiving – they have transformed caregiving into an experience of hope for everyone involved. These men and women are true Comfort Keepers and we thank them for their continued dedication. We love that our caregivers are always willing to go the extra mile to put a smile on the face of their clients.
February 2022 - Tanya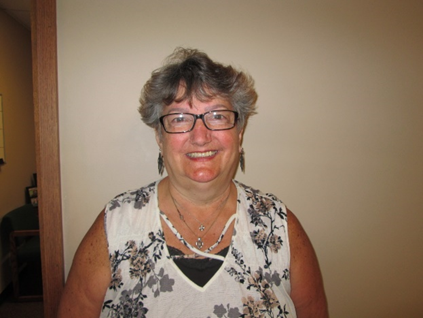 Comfort Keepers' February Caregiver of the Month is Tanya D! Tanya has been working for Comfort Keepers for the past three years and has been a wonderful addition to our team. She was born and raised in the north Seattle/Shoreline area. She is married and has a daughter, Erin, and son, Sean, whom she's so proud. In addition, Tanya worked for Boeing in the Supply Chain Analysis group for over 33 years.
It is obvious to the office how much Tanya loves helping people. In fact, when she was 19 years old she started nursing school and wanted to be an RN. She ended up taking a different path but her compassionate nature has always been a part of her. We realized how special she was when her client's family asked her to say a few words at their mother's funeral. In her spare time, Tanya enjoys reading and travelling. She has been to many places but her most favorite is Europe, and especially loved Italy and Amsterdam. She also LOVES baseball and is an avid Seattle Mariners' fan!
Tanya loves working for Comfort Keepers and appreciates how flexible and supportive the office staff is. She said she tells all her friends what a wonderful company we are! Thanks so much Tanya!