Comfort Keepers Receives 2020 Best of Home Care Award
Comfort Keepers is honored to be recognized as a 2020 Best of Home Care® - Provider of Choice
Comfort Keepers is thrilled to announce that we have been awarded the 2020 Best of Home Care® – Provider of Choice Award by Home Care Pulse. We, at Comfort Keepers, are proud to accept this award, as it stands for a continuous commitment to providing the highest level of in home care to clients and their families and ensuring exceptional client satisfaction throughout the evolution of each clients home care experience.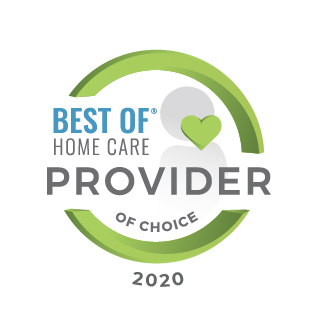 Comfort Keepers is proud to offer award-winning in home care to the Williamsport, PA area that is designed to help seniors who need extra support to remain independent and enjoy a high-quality of life while safely remaining in the comfort, convenience and familiarity of their own home. Our highly-trained, licensed and bonded caregivers are available 24 hours a day, 365 days a week and proud to provide compassionate, tailored care and support that enhances all aspects of an individuals well-being.
We are extremely proud of this award, as it is based on client satisfaction ratings collected from genuine telephone interviews with past and present clients by Home Care Pulse, an independent satisfaction research firm. To read more testimonials from real clients who have used our services, visit our testimonials page here.
Also, feel free to check out our online reviews below:
To find out more about Comfort Keepers Home Care and our commitment to providing award-winning in home care to the Williamsport, PA area, click here or call us today at (570) 281-8084.