Home Care For Seniors In Wellsboro, PA & the Surrounding Area
Find out about the home care available in the Wellsboro, PA community.
Dating back to the late 1800's, the city of Wellsboro, PA is rooted in history. Wellsboro embraces its rich past, paying homage to its historical beginnings, with distinguished buildings, monuments and sites that truly provide a foundation for this beautiful, historic city. But, the city of Wellsboro is proud to offer even more to visitors and residents than a rich past. The city, coined the "home of the Pennsylvania Grand Canyon", boasts a charming downtown, a myriad of quaint art galleries and antique shops and the scenic beauty of the Susquehanna River and the beautiful state parks that surround it. That being said, Comfort Keepers can understand why you would want to age in your own home in this beautiful city.
The mission of Comfort Keepers is simple: help seniors in the Wellsboro, PA area to remain independent and live the highest-quality life while remaining in the comfort of their own home. Through a trademarked caregiving method called Interactive Caregiving, Comfort Keepers caregivers provide all the traditional in home care supports, but they also engage seniors socially, emotionally, and cognitively in order to address the whole person. Meaningful interaction during the caregiving process draws seniors into their own care, bolsters self-esteem, and maximizes a senior's level of independence.
Wellsboro Home Care
In addition to standard homemaking, companionship, and personal care solutions, we also specialize in dementia and Alzheimer's care, end of life care, hospital to home transitions, and respite care. Each of these services are 100 percent personalized and are tailored to meet a senior's unique needs. Even better, they are available in your loved one's home from a few hours a week up to full-time, 24-hour care 365 days a year.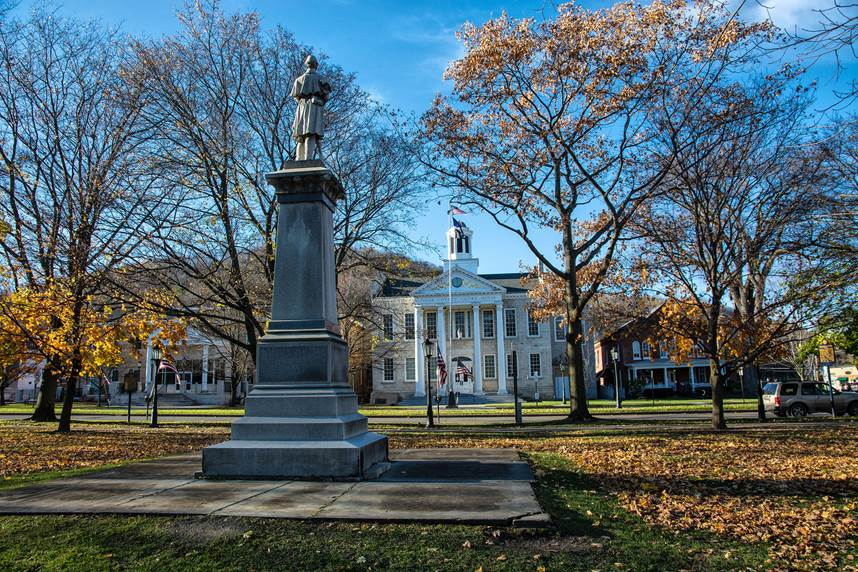 In home care has been proven to speed the recovery from an illness, surgery, or other medical procedures. Familiarity with surroundings increases activity levels while reducing stress. In home care also significantly reduces the risk of hospital readmission. Also lowered are risks of being exposed to harmful viruses and bacteria or contracting infections.
To find out more about Wellsboro, click here. Or, to learn how Comfort Keepers can help your senior loved one maximize their independence and quality of life while safely remaining in the comfort and convenience of their own home, contact a senior care coordinator today.
Give us a call at (570) 281-8084 to learn more!