In Home Care From Comfort Keepers in Hickory, NC
Since 2004, Comfort Keepers has been helping seniors live happy, healthy lives in the comfort of their own homes in Hickory, NC. We provide quality, compassionate in home care and safety technology solutions for seniors to preserve their independence and contribute to a better life. Our clients and caregivers (we call them Comfort Keepers) reside throughout Lincoln, Catawba, Caldwell, and Alexander counties.
With over 225 RNs, LPNs, CNAs, in-home aides, and a dedicated administrative team with more than 40 years of industry experience, we feel certain that we can provide you with the consistent, quality home health care that you are looking for!

Interactive Caregiving is our unique approach to elderly care that centers around the idea that meaningful interaction with seniors is crucial to helping them stay active and engaged in their care and in their life. The result of this interactive care is a higher quality of life for the seniors we serve.
It can be overwhelming trying to decide on the best home health care for your loved one who wants to remain independent. Our caregivers can help guide your family and your loved one through the important decisions. We understand how important it is to many seniors to be able to stay in their home, so we are proud to offer an array of care services, from short-term transitional care to longer-term palliative and end of life care. Our Comfort Keepers are even specially trained to provide care for seniors with dementia or Alzheimer's disease.
We are here for you 24 hours a day, 7 days a week. Call us at (828) 202-3009.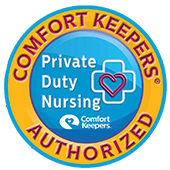 ---
NOT SURE WHAT CARE YOU MAY NEED?
If you have worried about your senior loved one living on their own, it might be time to consider in home care. Begin the process by taking a short survey to help you better understand when the time has come to pursue care options.
---