Home Care How It Should Be in Roswell, Carlsbad, Artesia & the Surrounding Areas of New Mexico
Comfort Keepers of Roswell, NM offers specialized home care services for seniors
We are proud to offer our industry-leading care to seniors and their families in Roswell, Carlsbad, Artesia, and the surrounding areas of New Mexico. Our customized plans include a plethora of assistive services such as personal care, companion care, homemaker services, meal planning and preparation, and more – all designed to promote seniors' independence and boost their quality of life at home.
For those seniors struggling with debilitating conditions, we can provide more specialized services such as:
We understand that finding a reliable home care provider to ensure a senior loved one's independence and well-being at home can be a difficult process for many families. Comfort Keepers in Roswell can offer guidance and help you with all the important decisions you need to make regarding your parent's care.
One of the many things that separate us from most caregiving agencies out there is that we have been able to constantly reinvent and redefine our approach to home care. We continuously strive to expand our services and bring you more care options and more advanced technology solutions to provide your loved one with the highest quality of care and give you full peace of mind at the same time.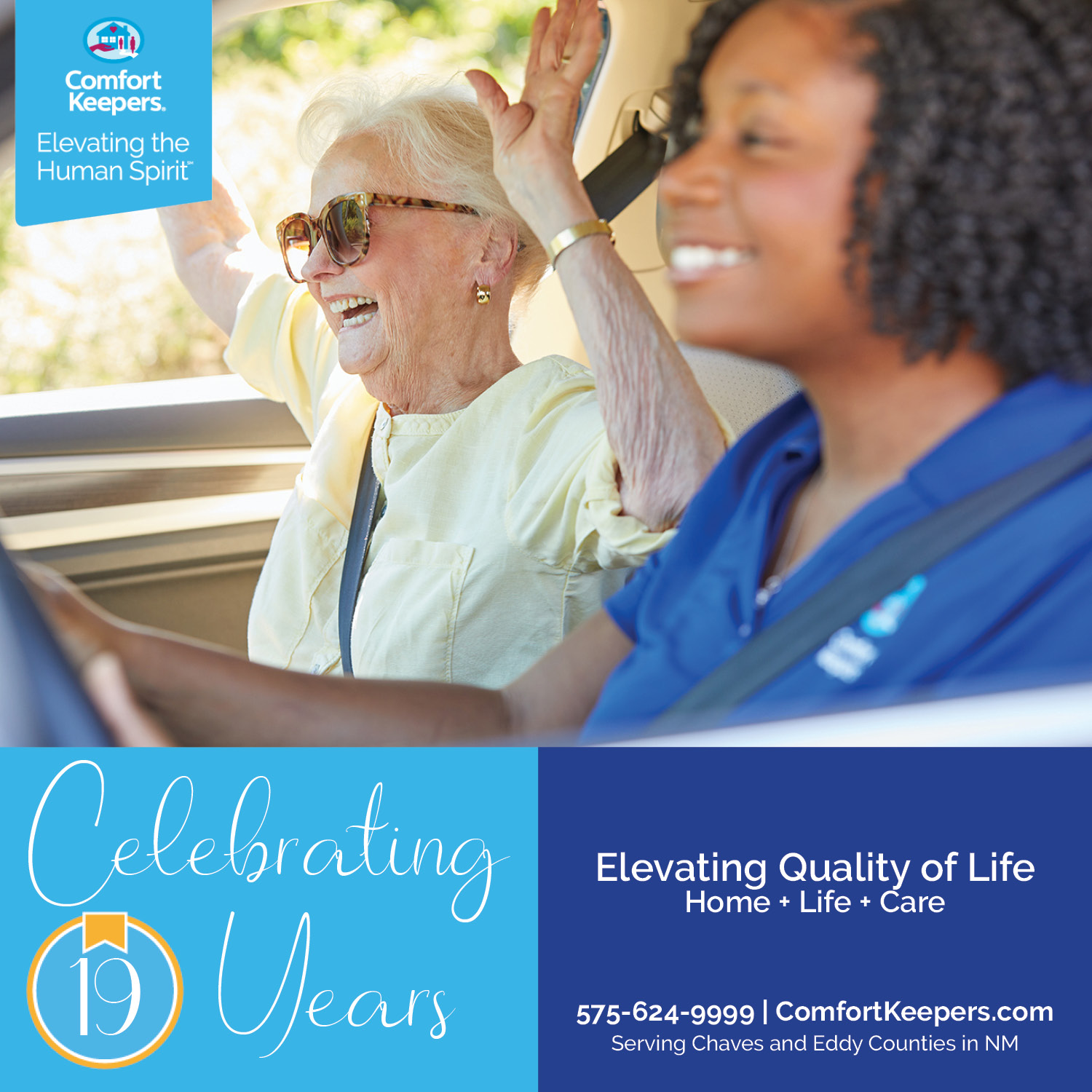 Local, Compassionate Home Care
At Comfort Keepers of Roswell, we work closely with local and county hospitals in the area. Moreover, we also collaborate with nearby nursing facilities, hospice associations, and independent case managers to even further elevate our quality of service.
We also communicate with both involved professionals and family caregivers on a regular basis. Additionally, when family caregivers need to take a break from caregiving, we can step in and provide respite care in their absence.
We would like you to know that our entire Rowell team is committed to providing every client with outstanding home care services that go above and beyond all expectations.
Call our Roswell office today at (575) 201-0185 to learn more about our home care options and how we can help your loved one lead a happier, fulfilled, and more independent life at home for years to come. Make sure to ask for your free in-home or virtual assessment where we can meet in person to discuss your needs in detail!