Elderly Companion Care in Wayne, NJ
Wayne, NJ | Call Us: (201) 880-7089


Right in the center of Passaic County, Wayne NJ is home to more than 50,000 residents, 17% of which are senior citizens. Wayne shares borders with three other counties, eleven neighboring municipalities, and is less than 20 miles from Manhattan, making the area a lively and prosperous township with lots to do.
When looking into Elderly companion care in Wayne, NJ, most people are concerned with keeping their loved ones safe, happy, and loved. With so much to do in this town, you want an agency that can keep your loved ones safe and happy all in the comfort of their own home.
Comfort Keepers of Rochelle Park, NJ can do just this, and more. Located in close proximity to you and your loved ones in Wayne, our caregivers have years of experience not only in caring for the elderly but also years of experience and trust within the local community.
Unlike other home care providers, we, at Comfort Keepers, customize care plans for each individual, with the help of the individual and his or her family, so that care is directly tailored to your loved one's needs. We work to engage your senior loved one's mind and body, and this includes helping them stay active in their community.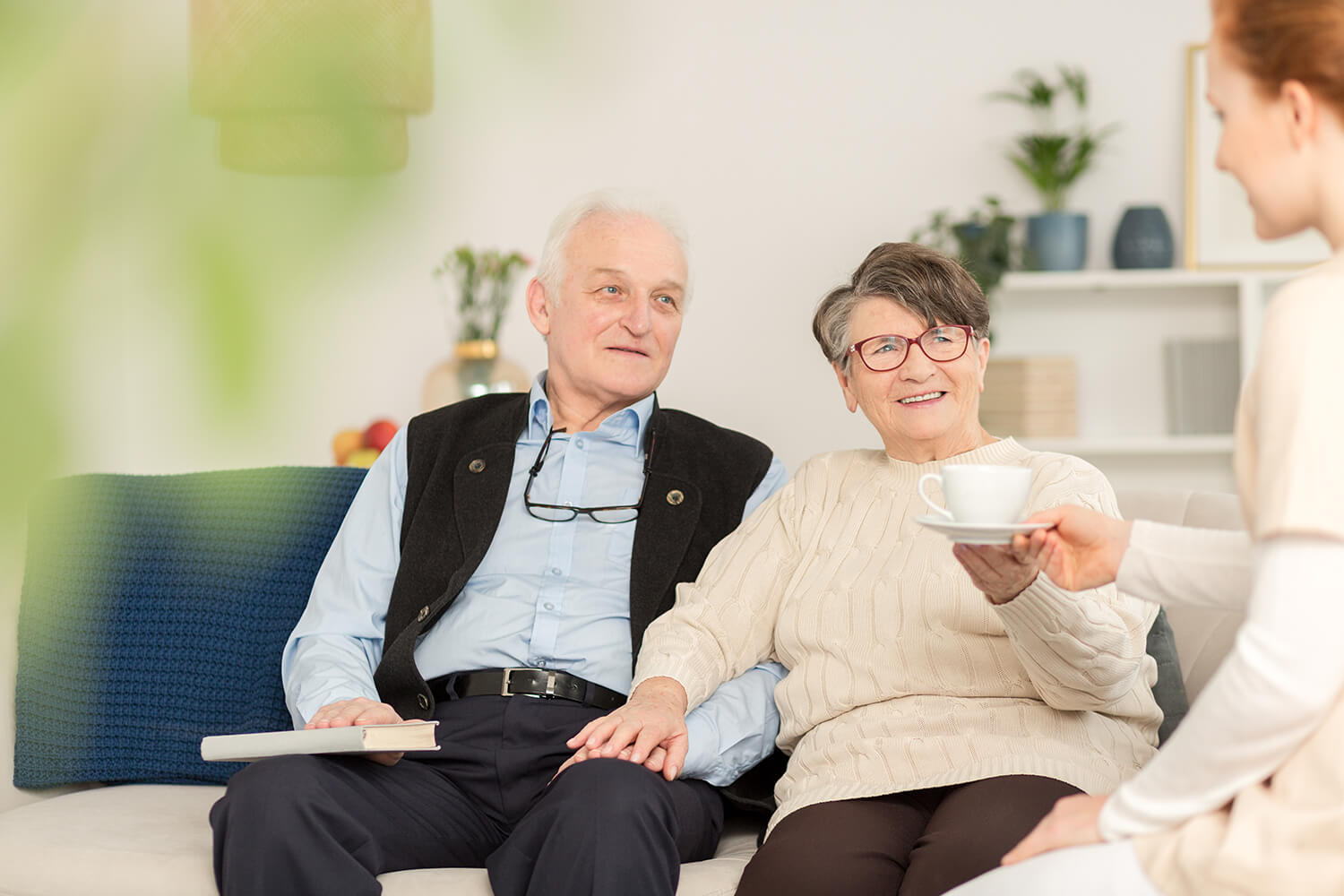 Our caregivers are equipped to provide safe and reliable transportation, all while keeping your loved one safe. Along with making transportation within Wayne and the surrounding area easy and enjoyable, our caregivers are also trained to provide the best in-home care possible, from personal care to light housekeeping. You can rest assured that your loved one will receive all the help they need.
At Comfort Keepers of Rochelle Park, NJ, we carefully screen our caregivers to find the most compassionate and caring caregivers in the area for your loved one. Our hiring method also consists of thorough background checks, so you can be certain that our caregivers are responsible and dependable for your loved one's needs. It is not always easy when your loved one grows older and starts to find difficulty in their day-to-day tasks, but our caregivers are here to maintain your loved one's comfort, safety, and happiness while allowing you to live without worry.
Along with hourly daycare, our caregivers also provide 24-hour care, overnight care, and respite care, so whatever your loved one requires, we can be there to help. Following your senior loved one's customized care plan, determined from their likes, interests, and medical or emotional needs, our caregivers will be there to give your loved one the best quality of life possible, all in the comfort of their own home in Wayne, NJ.
In-home Care Services in Wayne NJ
You can get an In-home caregiver either for a couple of hours a week or even 24-hours a day. These Interactive caregivers will help your dearest senior member with things such as:
Bathing/Toilet Assistance
Whether your loved one wants to take a trip to the Willowbrook Mall
Creating Routine Exercise Plans
Nutritious Meal Preparation
Take a drive by the High Mountain Park Preserve
Medication Reminders
Maintain Personal Hygiene
Accompanying to the local Supermarket or Church




Pleasant Conversation
Go out to lunch at one of their favorite restaurants in town
Reading and Discussions about the current affairs
Providing Total Care and Convenience.
Appointment at your local doctor's office
Special interests such as "Bingo!", "Chess" or other indoor games



These are only a few of the other things our Caregivers help with. Apart from these, we have trained our employees to be alert and observant which will ensure the senior's safety and security.

Don't just go by our words, see what our customers have to say about us! We, the Comfort Keepers of Rochelle Park, NJ are one of the best home care agencies available to you and your loved ones in Wayne, NJ.
Google Reviews

My caregiver is a very special person. She is most considerate of my needs and has deep regrets when things don't work as planned. I enjoy her company very much. She has the unique ability to anticipate my needs before I do. She should receive special recognition for her extraordinary skills, compassion, and services.
Jane S.
We believe that a good relationship begins with a conversation. Whether you are looking for services for yourself or a loved one or would like to learn more about our companionship/care services, please do not hesitate to reach us and let this relationship begin.