Finding A Caregiver For Your Senior Loved One In West Windsor, NJ
Comfort Keepers will match your parent or grandparent with an expert caregiver who best fits their personality.
You no longer have to worry how to find the ideal caregiver for your loved one in West Windsor, NJ, as Comfort Keepers proudly offer their nationally acclaimed services in the area. The care we provide is not only the most professional in the country but also personalized for each senior's different needs and requirements. We offer a number of services, which range from in home care and respite care to end of life care, making it easier for your loved one to decide what type of care they need, as well as how often they need it. Keep in mind that your parent or grandparent can modify their plan over time if the need arises.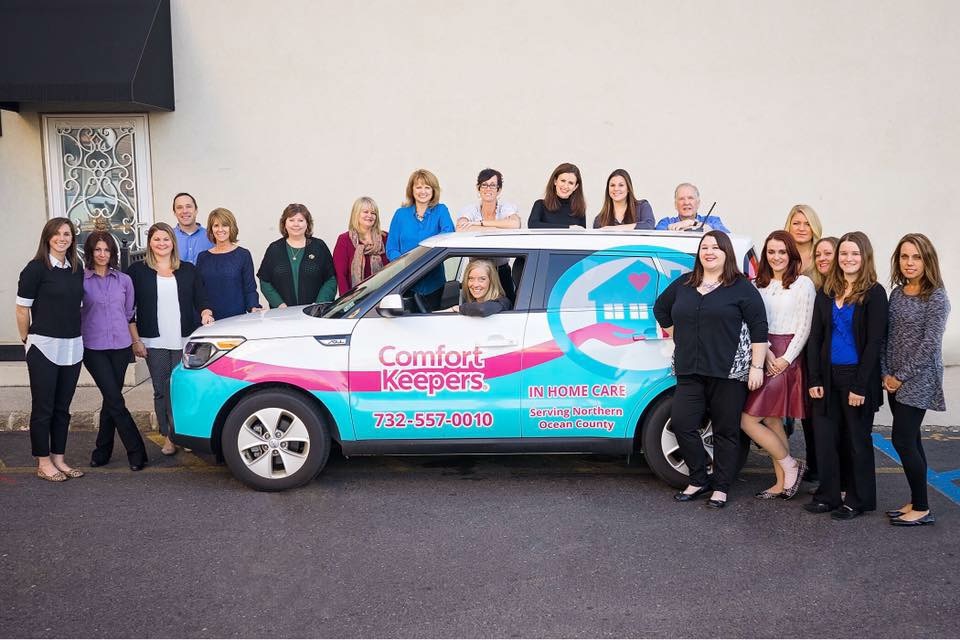 When your loved one begins their journey with Comfort Keepers, their preferred caregiver will consult with you, other family members and their medical team to make sure that the proposed plan is indeed the best one for your parent or grandparent. Since we offer a wide array of services to the seniors of West Windsor, NJ, and the surrounding areas, you can rest assured that your loved one will receive all the care, assistance, and support they need to stay healthy, safe, and happy.
The most widespread services Comfort Keeper offers include:
Assistance with personal care and hygiene
Light housekeeping
Running errands
Developing a healthy meal plan
Preparing meals
Managing medications
Companionship
Transportation
However, that is not all. Your loved one's caregiver will also incorporate Interactive Caregiving into their plan, ensuring that your parent or grandparent exercises on a regular basis and maintains an active social life. The basic philosophy behind this caregiving approach is that seniors, like all age groups, need to exercise and be involved in their local community in order to stay physically and mentally healthy. In a town such as West Windsor, NJ, this can be achieved through a number of ways. Your parent or grandparent can exercise, go for a walk, or spend time with their peers. They can attend various events or enroll in classes at local facilities. Whatever they choose to do in West Windsor, NJ, and the surrounding areas, their caregiver will drive them to and from their preferred location, keep them company, and make sure they are safe and comfortable.
If you would like to learn more about the home care options available for residents of West Windsor, NJ, please contact us for more information.
Brett C. Reviews Comfort Keepers
"We used a live-in caregiver from Comfort Keepers of Flemington New Jersey, for our Mom and Dad the past three years so they could remain home as long as possible. Thanks to Comfort Keepers, they were able to stay safe at home until the very end when we had to move them to a facility due to their failing health. In fact, Comfort Keepers recommended that we should do this and provided us with a list of local facilities. The live-in caregivers were all wonderful caring people and the office staff always kept my entire family informed. Not easy since I have six siblings and we all live out of state. However, they were our eyes and ears and my family will always be grateful. I highly recommend Comfort Keepers!"