Fall Risk Reduction Homecare Assistance in Las Vegas, NV and Surrounding Areas
Comfort Keepers of Las Vegas offers the homecare assistance that can keep your loved one safe and independent at home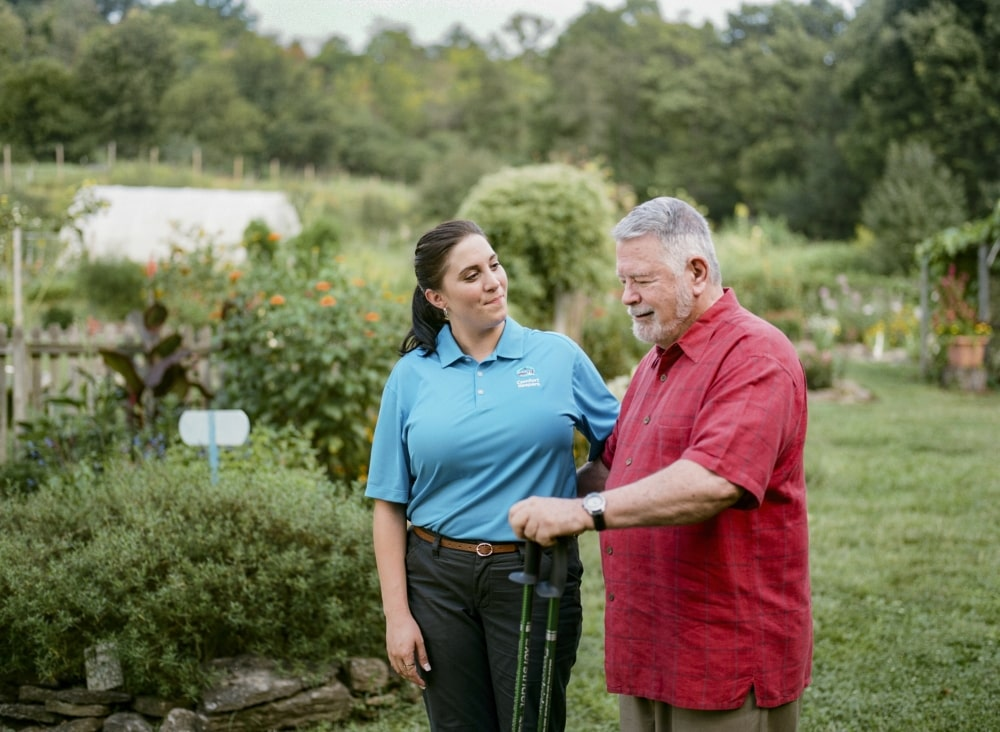 If you're helping to care for a loved one, you probably have the same worries every day. Will your loved one get their meals and meds on time? Will they be able to move around comfortably while taking care of themselves? And what if an accident happens? Many of the best laid plans are interrupted by slip, trip, or fall accidents in the home. These common household accidents can have major health and life impacts, especially for seniors. Homecare assistance can help your family take steps to ensure your loved one's long term safety.
According to the National Council on Aging, falls result in more than 2.8 million injuries every year, including 27,000 deaths. These accidents can result in breaks, sprains, strains, and concussions, injuries that can linger and cause chronic pain. There are many steps you can take to make your loved one's home a safer place, and with homecare assistance, your family will have an expert on your side.
Receiving care at home can help your family reduce the risk of in-home hazards in two ways. First, you'll receive an in-home consultation that can help you identify any spaces in your loved one's home that could be adjusted to increase their safety. Second, your loved one will have hands-on help from a licensed, bonded, insured, and experienced caregiver with all of their daily activities.
At Comfort Keepers of Las Vegas, our homecare assistance is designed to help your loved one stay in their own home while staying in good health. That means finding ways to keep their home safe and accessible for them. Common recommendations from homecare assistance providers include:
Pay attention to the flooring in your loved one's home. Loose rug edges can pose a tripping hazard, as can anywhere that the floor changes from carpet to tile or any other type of flooring.
Grab bars should be installed in the bathroom, especially near the shower or tub.
Grab bars, handrails, and other stability supports can be installed anywhere in the home and should be used anywhere that your loved one is likely to stand up or sit down without assistance.
Hallways, stairwells, doorways, and other areas should be well-lit, especially anywhere that your loved one might move around during the night.
Seniors are at a greater risk for these in-home accidents because of the aging process and its impacts on health. For instance, seniors are more likely to shuffle their feet, creating trip hazards where they might have walked safely in earlier years.
If you're helping to care for a loved one who lives alone, Comfort Keepers of Las Vegas, NV and neighboring areas is your partner in keeping them safe at home. Contact our local agency today or reach us by phone at (702) 425-6932 to learn more.