Respite Care From Dedicated In Home Caregivers in Traverse City
Expert respite care from in home caregivers near you in Petoskey, Traverse City, MI and surrounding areas
Respite care experts agree that caregiving can be a rewarding and bonding experience within a family. Yet in even the best situations, the responsibility and ongoing routine can be stressful and tiring—especially when balanced with a job or caring for children.
When family caretakers are emotionally drained, they are often less effective at playing this critical role. Our in home caregivers can provide respite care or temporary relief to those who care for family members who might otherwise require permanent placement in a facility outside the home. to learn more, call us at (231) 222-5376.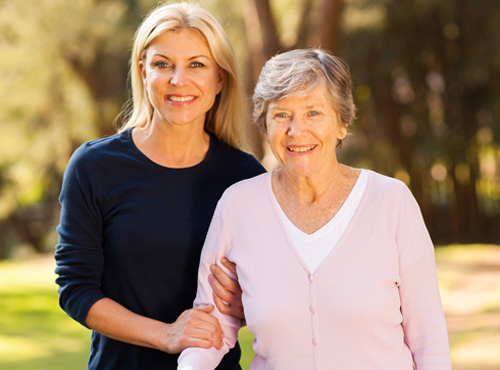 What is Respite Care?
Known in some countries as "short break" care, respite services provide planned short-term breaks for families and other unpaid caregivers who need time outside the home or to simply take a rest. Respite care helps support and maintain the primary caregiving relationship.
How We Can Help
Respite services give you time to leave the home for a few hours, days, or even a weekend knowing the one you care for is in good hands. This creates time to:
Take care of the errands you never seem to have time for.
Catch up on your shopping.
Attend a support group meeting.
Visit doctor or dentist for routine care.
Give yourself a much-needed rest.

Going out of town for a week? A month? Our in home caregivers and private duty nursing staff will look after your loved one at home while you are away. Our care services can be scheduled for as little as a few hours a week. Additionally, around-the-clock care can be arranged so you can take a longer break to attend a wedding out of town, take a child to college, or go on a much-needed vacation.
Senior Care in Traverse City and the Surrounding Area
Learn more about how our in home caregivers can help your family with respite care services by calling us today. We will work with your loved one and family to ensure his or her care is completely covered during your absence.