A Compassionate In-Home Care Assistant in Charlevoix Can Help
For seniors in need of an in-home care assistant in Charlevoix, MI or the surrounding area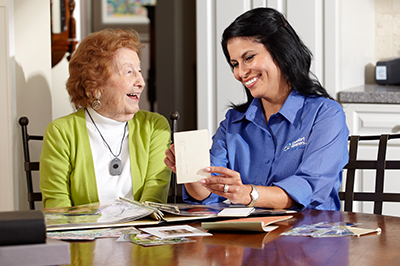 Known by residents and visitors alike as "Charlevoix the Beautiful," this coastal community has been part of our home care family for nearly 10 years.
Our mission is to provide seniors and other adults in the area with care that is unique to their specific in-home needs. We want every visit from your in-home care assistant, called a Comfort Keeper, to be warm and personal.
Seniors may wish to maintain their active lifestyle in Charlevoix, which is why we also offer transportation to desired locations in the city. Whether your loved ones wish to visit the Drawbridge Bistro to enjoy delicious food and enjoy the view of Round Lake, or Charlevoix Public Library to check out a good book, your in-home care assistant will get them there safely.
Remember Comfort Keepers when your loved ones are in need of assistance around the house or private duty nursing care.
Are you ready to learn more about how our care can help your family? Give us a call at (231) 222-5376 to learn more about how an in-home care assistant can offer quality care for your aging loved ones in the Charlevoix, MI area. We look forward to speaking with you about your unique situation and offering solutions to help.