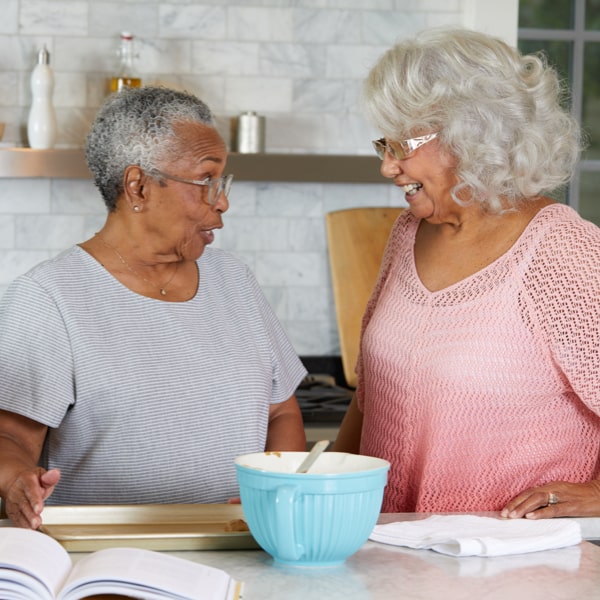 Home Care Services in Baton Rouge, LA, and surrounding areas
Home Care Services are available from Comfort Keepers of Baton Rouge, LA.
Making sure that your loved one is well-cared for is most likely one of your top priorities. As you've both aged, maybe you've realized that it's become much more difficult for your loved one to provide care for themselves. Ask yourself these questions:
Is your loved one forgetting to do daily tasks?
Are they skipping showers or forgetting to groom themselves?
Has their home begun to lose its tidiness? Does your loved one forget where they've put certain items?


If you've answered yes to a few of these questions and find that you are overly burdened by the responsibilities of everyday life, then you may need to begin researching home care services offered in Baton Rouge. But before you begin researching, the first step you need to take is letting go of the negative feelings you may be experiencing. You may feel overwhelmed and possibly sad or concerned that your loved one is in need of help. This is a natural step in life, and you are doing them a great service by providing resources and help. Choosing to ignore or postpone this situation will do far more harm than good at the expense of your loved one.
After you've gathered your thoughts, the next step is to involve your other family members. Make sure that you are all on the same page regarding home care services, and then involve your senior loved one. Convincing them they need a little assistance may be difficult but once they understand that your wishes are in their best interest (and they will have a companion dedicated to their care) they will quickly change their attitude.
By now you've probably done your fair share of research and are ready to call a few senior care agencies that you believe fit your needs. Once you've selected your top pick then your senior loved one is ready to receive care, you can select from the following services:
Personal Care Services
Transportation Services
Meal Preparation
Medication Reminders
Companionship
Encouragement and Friendship
Interactive Caregiving
Alzheimer's and Dementia Care
End of Life Care


To learn more about these home care services, browse our articles or call us today or fill out a contact form. We look forward to providing your loved one with the quality senior care they deserve!