Duluth, GA
Comfort Keepers® is proud to support the active, healthy lifestyles of those closest to your heart in Duluth, GA. With our wide variety of in-home care services – ranging from around the clock personal care to companionship a few hours during the day – your loved ones will receive care that truly accommodates their needs.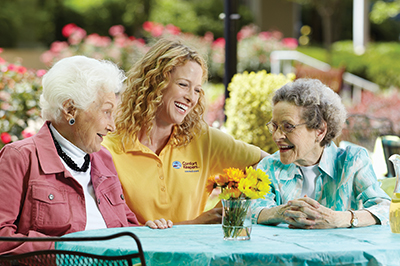 To help your loved ones preserve their independence, we also provide safe, dependable transportation to and from various locations in Duluth. If your loved ones need to get to the CVS to pick up a prescription or to Publix Super Market for the week's groceries, we will be there to lend a hand. We can also take them to their favorite places around town, like the Park Café where they can enjoy a nice lunch or to the Southeastern Railway Museum where they can explore Georgia's railroad history. No matter the location, we will be there to help your loved ones get to their preferred destination in Duluth so that they can continue doing what they love and get exactly what they need.
We look forward to hearing from you. Give us a call today at (770) 765-0033 to learn more about how we can help your loved ones.