Welcome to Comfort Keepers Home Care in Jupiter, FL, and the surrounding areas
Comfort Keepers is dedicated to providing elders with specialized home care services in their homes in Jupiter, West Palm Beach, Wellington, FL, and the surrounding areas.
Comfort Keeper of Jupiter, FL, is a market-leading provider of home care services. The company was founded in 1997. Seniors and the elderly can benefit from our long-term care services, available 24 hours a day, seven days a week. Our services include a variety of things, such as companion care, in-home care, senior care, respite care, alzheimer's care, and dementia care, to mention a few examples. Caregiver Comfort Keepers is a company that provides elder care services throughout Jupiter and surrounding areas.
Depending on each individual's needs, our senior care programs offer various services that can be tailored to suit either short- or long-term residents. We can work with you, your family, and your insurance provider to get you started on the road to offering end-of-life care in the convenience of your home. If you want more information about senior care in Jupiter, Florida, and the surrounding areas, please call (561) 246-4795.
---
Are you interested in becoming a Comfort Keepers Caregiver?
Our caregivers are at the heart of every Comfort Keeper enterprise and help seniors by offering them distinctive Comfort Keepers services. Comfort Keepers seeks someone enthusiastic about managing offices, coordinating client care, or publicizing the business. The critical characteristic of Comfort Keepers is that we promote from within our organizations and ranks. This implies that Comfort Keepers is committed to helping you develop your career if you start as a caregiver but eventually wish to work in the office.
See why so many have chosen Comfort Keepers as their career:
Flexible Scheduling
Competitive Pay
Rewarding Career Helping Others
Career Advancement Opportunites
Kick-start your career in HealthCare
Health Education and Care Training
Browse Available Jobs Text JOY to (561) 418-6351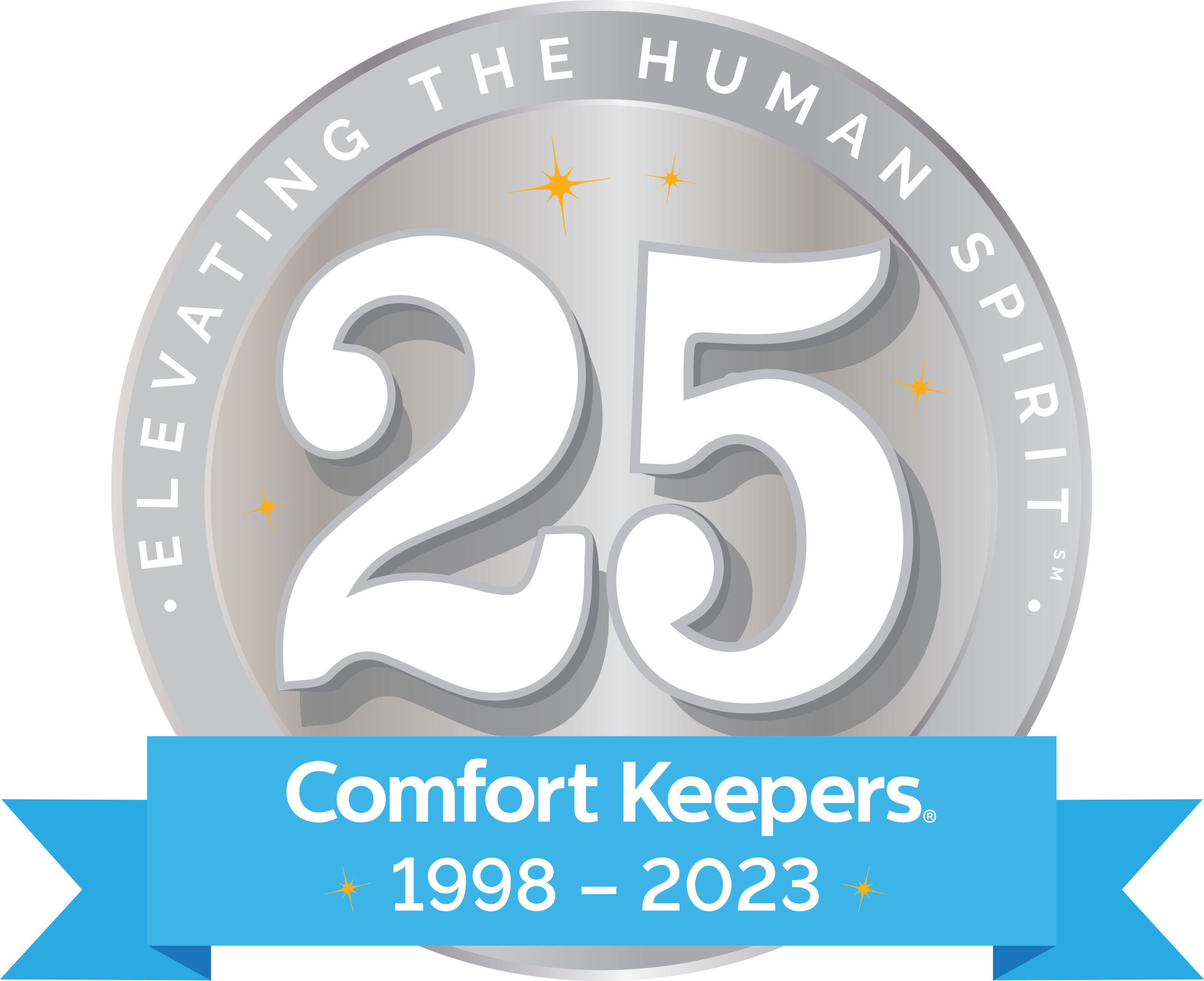 Celebrating 25 years of Elevating the Human Spirit℠
Since 1998, Comfort Keepers® has changed the lives of thousands of seniors and their families by providing uplifting in-home care that Elevates the Human Spirit℠. Our brand promise to help seniors thrive and achieve greater well-being by fostering everyday positive moments, connection, and a more purposeful life, still rings true 25 years later.
---
Care Plans That Are Tailored To Each Individual
All Comfort Keepers home care plans are adaptable to your requirements and those of your loved ones, and they come with a comprehensive list of services to make your life at home more comfortable. We all try to grasp that no two people are alike and that this does not alter as we age. We advise a free senior care consultation before beginning any home care service to make sure we can satisfy the needs of seniors and their loved ones.
We offer a variety of services to seniors, some of which are very popular:
Companion senior care

and friendship in the comfort of your home is a rewarding experience for you and your family.

Instead of performing activities for the patient, interactive caregiving

requires being able to motivate them to participate and participate actively.

Senior transportation

is about helping elders maintain their independence by accompanying them to and from events, shopping, and errands.
Alzheimer's and Dementia Care:

Clients with dementia are encouraged to participate in intellectual, emotional, and physical activities supplementary to medical therapies.

Those who require round-the-clock support and remain in their own homes can take advantage of the 24-hour care services

24-hour home care

services that are available.

End-of-life care

is required when you and your loved ones are most vulnerable.
---
Make an appointment for senior care or in-home care consultation right now!
You can learn more about Comfort Keepers of Jupiter, FL, and our home care services by contacting one of our experienced Client Care Coordinators for a free, no-obligation consultation. You can also learn more about us by visiting our website. To get started, don't hesitate to contact our senior care service by calling (561) 246-4795 or completing the online contact form below.