In Home Care at Comfort Keepers of Jupiter, FL
Comfort Keepers is the top rated in home care provider in Jupiter and the surrounding areas. We facilitate care plans tailored every patient's individual needs. This will assure you live independently, safety and have an improved quality of life. Our care providers are trained in all aspects of the home care profession, ensuring that clients get involved in their own health care process. Our employees are committed to delivering quality services to every patient. They enjoy helping people live normal lives in their own homes, instead of in an assisted living facility.

In Home Care Jupiter
Just because someone is unable to take care of every task in daily life, does not mean that they are nursing home bound. It is possible for a person who has difficulties with everyday tasks to stay in their own home.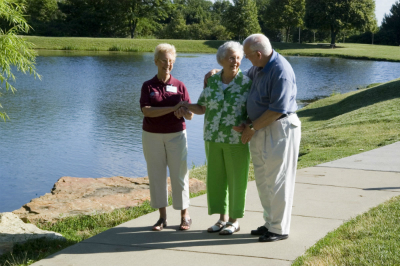 It is important that senior members of your family remain at home for as long as possible. Being able to live a normal life and have a daily purpose keeps them healthy longer. In some cases, older family members may need additional help around the house so that they can live independent lives.
Comfort Keepers, the premier in home care provider in Jupiter, provides specially trained staff that can help your loved one stay in their own home longer. They also help provide an interactive lifestyle and schedule outings so that your family member can live a normal life and not be trapped in the house constantly.
Our goal is to provide quality care, quality conversation, and activities and outings that allows your loved one to live an upbeat lifestyle. We aim to enrich the lives of our patients emotionally, physically and socially.
There is substantial evidence that in home care is beneficial to the patient and to their family. According to US News and World Report, patients and families feel better, safer and live more fulfilled lives.
Senior Care
Providing in home senior care can greatly improve your loved one's quality of life. It can provide them with a level of independence that would not be possible in an assisted living facility. Not all home care services provide the same level of care. The local in home care service strives to be the best interactive care giving service in the nation.
Many seniors suffer from some form of cognitive deficit. They are just not able to complete daily tasks with the efficiency that they used to. These simple tasks may require assistance, or they may need someone to carry out the task for them. This is especially true for seniors who suffer from chronic illnesses or the effects of aging.
As your local in home care provider, we offer a wide variety of services that will assist your loved one during this difficult time in their life. We offer personal care, a caring companion, housekeeping services, and assistance in preparing meals.
College & Research Libraries released an extensive report regarding the benefits of home-based elder care. Studies have shown that being at home gives the elderly a sense of purpose, which can help them live longer, happier, more fulfilling lives.
Respite Care
When you are the primary care giver for someone who is elderly or disabled, it can be exhausting. You may feel fatigued, depressed, and feel as though you are being stretched too far. You just cannot get everything done, no matter how hard you try.
With Comfort Keepers in home care services, respite care is available to offer temporary relief. Our care givers allow you to take the time you need to care for yourself. While you are taking time for yourself, you will know that your loved one is in great hands. Let our trained staff relieve you from your care giving duties. You can use this time do pretty much anything, like run errands, go shopping, or spend time with friends.
In 2015, NCBI released their findings from an extensive study, which showed that direct family who is responsible for caring for an ailing relative on a constant basis suffer long term psychological effects.
Alzheimer's Care and Dementia Care
Our staff understands the everyday struggles that families of Alzheimer's sufferers go through. Each and every one of our caregivers have gone through specialized training to help manage patients with Alzheimer's disease and dementia.
Family care givers of these patients are typically exhausted and constantly under stress. This is because these diseases can be very unpredictable. It can be exhausting having to watch a single person 24 hours a day. Patients with diseases like this are known to wander off, especially during nighttime hours.
Our staff provides interactive care that is specialized to your loved one's individual symptoms. They can be present both during the day, and at night to ensure that your loved one is safe and remains where they need to be. They are also thoroughly trained in managing the various crises that happen with diseases like these.
According to a recent study released by NCBI, the family members who care for Alzheimer's and dementia patients are considered a second patient. This is because caring for their loved one to the degree necessary, has a negative effect on their overall quality of life. Many caregivers in a situation develop symptoms of depression and anxiety.
End of Life Care
The news of a family member being diagnosed with a disease that limits their life expectancy can be devastating. Of course, your family member will want to spend as much time as they possibly can at home. While this does provide emotional and physical benefits for the patient, it can be emotionally and physically damaging to their family. However, there are solutions to relieve the burden from the immediate family.
Many patients who have been diagnosed with a terminal illness go through emotional and physical changes. They suffer through depression, and have physical ups and downs. This can be exhausting for family members who are caring for them, because they do not know how to help. Also, there are a lot of stressful arrangements that must be made, and many family members are not emotionally ready to handle this.
Our in home care staff members are trained to provide support for the patient and their family members. Not only do they provide in home services, they also work alongside hospice care to ensure that your loved one remains comfortable. They will also work with your family physician to ensure that your family member gets the best care possible.
Before, and after your loved one passes away, our staff can assist family members in processing their grief and loss. They can also help make final arrangements, move personal belongings and assist in the process of probate court.
Transitioning Home
Right after a loved one is released from a long hospital stay, they may need a lot of care and attention. There have been multiple studies released that show the need for care and emotional support after surgery or a serious illness. Having a trained professional on hand can mean the difference between continuing your life, and bringing your life to a halt.
Usually, family members try to take over this task, but they end up exhausting themselves. The average person is not trained to care for someone who is recovering from a serious illness, or someone who is recovering from surgery.