Meet The Caregivers That Provide Our Home Care Solutions
Our team of caregivers are uniquely qualified and ready to help bring seniors custom home care solutions
Every member of our team is professional and well trained. We conduct a thorough screening and interviewing process to identify the best candidates, and only those who pass this process go on to complete training to deliver our special brand of home care solutions and become caregivers. What truly sets our people apart, though, is their natural gift for caring for others, and their devotion to providing the highest quality home care solutions.
 Every staff member is required to pass extensive background checks and complete continuing education. They are bonded, insured and covered by workers' compensation insurance to protect our clients and their families. Our Comfort Keepers caregivers are dedicated to providing the highest level of home care solutions to ensure your loved one are taken care of as if they were a member of their own family, giving you the peace of mind needed. 

David Sommerfeld
Co-Owner
My own personal experience was formed when my mother was diagnosed with Alzheimer's disease. We moved her from her home to be closer to our family but did not know what our options were. After doing some research we decided on an assisted living center to provide for her care.
For the most part we were happy with the care she received but always wished we could care for her at home where she was more comfortable. We were not aware of the availability of in-home-care possibilities. It is a fact that seniors are happier, more comfortable and suffer less trauma living in their own home. With the aid of a caring care giver this can be a wonderful option.
After my mother passed, I then decided that it would be a goal of mine to help others with the care of their loved ones. To that end I purchased Comfort Keepers which is the local office of a large national organization. With over 500 offices across the United States, training and support w ere available for me to reach my goal. We proudly hire, train and provide the most capable and caring (Comfort Keepers) to assist our clients in continuing to live in their own homes. We offer our services by the hour, day or weekly. Please call for information on how we can help you.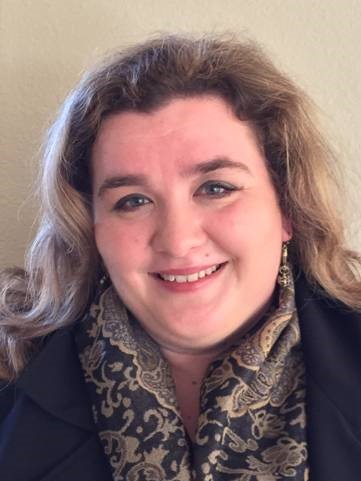 Melissa McCaughey
Co-Owner/Client Care Coordinator
As Client Care Coordinator and a co-owner of Comfort Keepers in Rancho Mirage, I am finally feeling as though I am in the right place at the right time. As a caregiver, it is really satisfying to help the people that need it most.
My grandmother was extremely influential in shaping the person I am today. Since she passed away in 2009, I have made it my mission to give back to her generation in her memory and pay homage to all the good she did for those in her family, friends and community. She will be a tough act to follow but I will give it my best. I salute those of you who have a loved in need of care and you are the caregivers. Family caregivers are a crucial part of society. We have many veterans as clients, I thank you for the sacrifices you have all made to keep us safe.
Interested in joining the Comfort Keepers Palm Desert care team?
We offer competitive compensation, a highly flexible work schedule, and opportunities to impact someone's life in a meaningful and fulfilling way. Whether you're looking for a part-time job senior care job or the start of a new career, we'd love to hear from you.
Browse Jobs