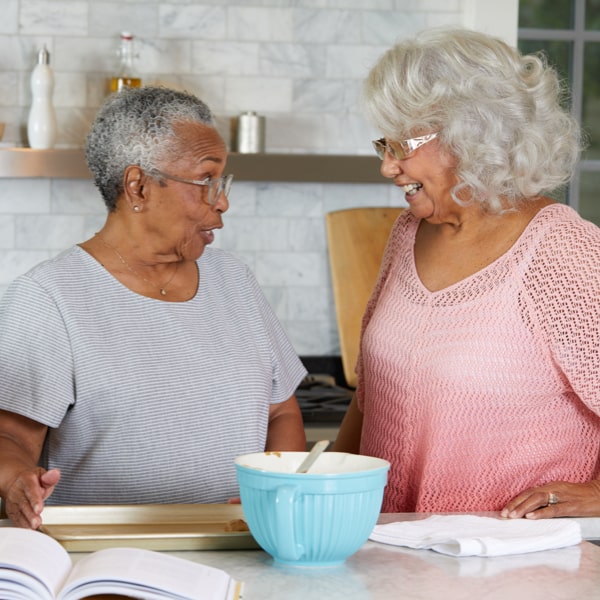 Your Trusted Senior Care Services Agency
Families throughout Herndon, VA know they can count on our caregivers
Getting older often brings its own share of problems as many seniors begin to slow down and lose their ability to accomplish a number of tasks ranging from simple housekeeping to personal care. At Comfort Keepers, our mission is to provide our clients with a range of senior care services intended to make it easier for them to remain in their homes rather than live out the rest of their lives in a nursing home or assisted living facility.
Give us a call at (703) 424-9519 to learn more!
Support for your family only takes
A Large Selection of Options in Herndon, VA
Many of our clients and their aging loved ones wonder if having someone come into their homes to help is going to be enough. They are concerned that they might need more care than our agency will be able to provide. Modern services such as Comfort Keepers operate under the concept that there is nothing they cannot offer their clients in the way of senior care services. Whether you or your loved ones are simply looking for a little help around the house or around the clock personalized care, our caregivers are trained to provide the most appropriate level of care.
Only Choose the Home Care Services You Need
Another major concern expressed by many of our clients throughout Herndon and Arlington, VA is that the caretakers will take over or become intrusive causing them to lose their independence. The entire staff at our agency is extremely conscious of our client's feelings and are willing to work with them to create a senior home care plan that provides only the services they need or request. At no time do we want our caregivers to seem intrusive or that they are trying to take away anyone's sense of dignity or independence. We want to provide a safe and enjoyable experience for each of our clients so that they can enjoy their lives.
Speak with a Comfort Keepers Advisor in Herndon, VA
The best way to learn about the senior care services offered to the elderly in Herndon, VA by Comfort Keepers is to contact us online or give us a call at (703) 424-9519. Our agency also offers a free care consultation to help you better determine the needs of your family and create a care plan.