West University Place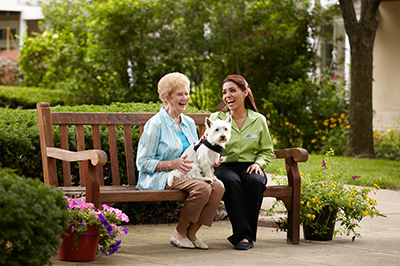 When Mom and Dad can't do everything they are used to doing, but still want to remain together in the home where they raised their family, Comfort Keepers® is there to help.
Our caring staff brings years of experience and compassion to your home.
We can help with personal care such as medication reminders, bathing, and dressing, or help around the house doing light housekeeping, laundry and meal preparation.
Our caregivers also make sure that your family member remains active and engaged in the community. Whether its stopping by the West-U Senior Center on Auden for line dancing or to attend a gardening seminar, lunching at Tiny's No.5 on Edloe, or just enjoying a leisurely stroll and friendly conversation with a caregiver at Friends Park across from the Library on Rice Boulevard, a member of our team will get your loved one there safely and with a smile.
Owner Selby Clark has lived in West University place for the past 25 years, serves on the West University Senior Center Advisory Board and remains active with the city's senior community.
Call us today at (713) 974-6920 to schedule a free in-home consultation.